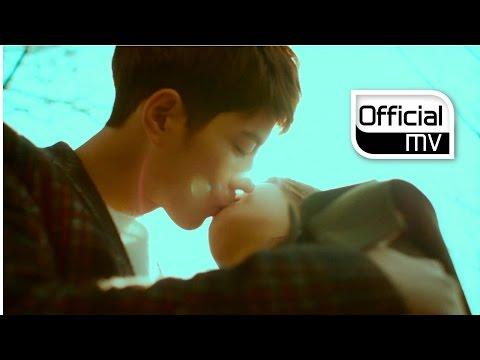 [MV] YOON HYUN SANG(윤현상) _ Time forgets(잊는다는 게)
1366993
[MV] YOON HYUN SANG(윤현상) _ Time forgets(잊는다는 게) youtube video stats
Date
Views
Likes
Dislikes

Mar 20, 2023

Mon

1366993

+ 47

11493

0

N/A

Mar 19, 2023

Sun

1366946

+ 33

11493

0

N/A

Mar 18, 2023

Sat

1366913

+ 63

11493

0

N/A

Mar 17, 2023

Fri

1366850

+ 41

11493

0

N/A

Mar 16, 2023

Thu

1366809

+ 36

11493

+ 1

N/A

Mar 15, 2023

Wed

1366773

+ 39

11492

+ 1

N/A

Mar 14, 2023

Tue

1366734

+ 54

11491

0

N/A

Mar 13, 2023

Mon

1366680

+ 35

11491

- 1

N/A

Mar 12, 2023

Sun

1366645

+ 62

11492

0

N/A

Mar 11, 2023

Sat

1366583

+ 42

11492

0

N/A

Mar 10, 2023

Fri

1366541

+ 43

11492

0

N/A

Mar 9, 2023

Thu

1366498

+ 48

11492

0

N/A

Mar 8, 2023

Wed

1366450

+ 30

11492

+ 1

N/A

Mar 7, 2023

Tue

1366420

+ 41

11491

0

N/A

Mar 6, 2023

Mon

1366379

+ 44

11491

0

N/A

Mar 5, 2023

Sun

1366335

+ 38

11491

0

N/A

Mar 4, 2023

Sat

1366297

+ 45

11491

0

N/A

Mar 3, 2023

Fri

1366252

+ 44

11491

0

N/A

Mar 2, 2023

Thu

1366208

+ 35

11491

0

N/A

Mar 1, 2023

Wed

1366173

+ 42

11491

0

N/A

Feb 28, 2023

Tue

1366131

+ 37

11491

0

N/A

Feb 27, 2023

Mon

1366094

+ 33

11491

0

N/A

Feb 26, 2023

Sun

1366061

+ 33

11491

0

N/A

Feb 25, 2023

Sat

1366028

+ 38

11491

- 1

N/A

Feb 24, 2023

Fri

1365990

+ 72

11492

- 1

N/A

Feb 23, 2023

Thu

1365918

+ 41

11493

- 1

N/A

Feb 22, 2023

Wed

1365877

+ 39

11494

0

N/A

Feb 21, 2023

Tue

1365838

+ 50

11494

0

N/A

Feb 20, 2023

Mon

1365788

+ 47

11494

0

N/A

Feb 19, 2023

Sun

1365741

---

11494

---

---
Embed
To embed this live counts widget on your own webpage? Simply copy and paste following code to your page and enjoy it wherever you want!
Customize Embed
About [MV] YOON HYUN SANG(윤현상) _ Time forgets(잊는다는 게)

[MV] YOON HYUN SANG(윤현상) _ Time forgets(잊는다는 게) *English subtitles are now available. :D (Please click on 'CC' button or activate 'Interactive Transcript' function) :: iTunes DL : https://itunes.apple.com/us/album/palang-wave-ep/id976437196?l=ko&ls=1 YOON HYUN SANG, who made his debut successfully by showing his talents as a singer songwriter satisfactorily with lyrical music and emotional lyrics written in delicate style, now starts his second journey by releasing the new album [WAVE]. The title song 'Time forgets' of the single album [WAVE] is a R&B Ballad song, continuing the emotion of his debut song 'When would it be', that expresses the heart that cannot easily shake off precious moments in the past and the memories of love while sorting the broken heart after parting. The lyrics reading general stories while excluding poetic expressions to the most arouses sympathy. Also, the balance of rhythm and emotions of vocal, guitar, drum, base, and full string makes beautiful harmony with its wonderful narration of emotions. ▶1theK FB : http://www.facebook.com/1theK ▶1theK TW : https://twitter.com/1theK ▶1theK G+ : https://plus.google.com/+1theK 特有の叙情性が盛り込まれた音楽と繊細な表現力が引き立つ感性的な歌詞でシンガーソングライターとしての力量を遺憾なく発揮して成功的なデビューを果したユン・ヒョンサンが、ニューアルバム『青:WAVE』を発表して第二の旅を始める。 シングルアルバム『青:WAVE』のタイトル曲「忘れるということが」は、今も大きな愛を受けているデビュー曲「いつ頃」の感情線上のR&Bバラード曲で、恋人との別れの後、辛い気持ちを整理してはいるが、過去の大切だった瞬間と愛した記憶を簡単に忘れることができない気持ちを表現した曲。詩的な表現を最大限に排除して、普遍的な話を盛り込んだ歌詞が共感を呼び起こし、ボーカル、ギター、ドラム、ベース、フルストリングスのリズムと感情のバランスが美しい調和を成した感情叙事が引き立つ曲だ。 특유의 서정성이 담긴 음악과 섬세한 표현력이 돋보이는 감성적인 가사로 싱어송라이터로서의 역량을 유감없이 발휘하며 성공적인 데뷔를 마친 윤현상이 새 앨범 [파랑:WAVE]를 발표하고 두 번째 여정을 시작한다. 싱글앨범 [파랑:WAVE]의 타이틀곡 '잊는다는 게'는 여전히 큰 사랑을 받고 있는 데뷔곡 '언제쯤이면'의 감정선을 잇는 R&B 발라드곡으로, 연인과의 이별 후 아픈 마음을 정리하고 있지만 과거의 소중했던 순간들과 사랑했던 기억들을 쉽게 떨치지 못하는 마음을 표현한 곡이다. 시적인 표현을 최대한 배제하고 보편적인 이야기들을 담은 가사가 공감대를 불러일으키며, 보컬, 기타, 드럼, 베이스, 풀스트링의 리듬과 감정의 밸런스가 아름다운 조화를 이룬 감정 서사가 돋보이는 곡이다.
About YouTube Live Subscriber Count

Looking to track YouTube video live view counts in real-time? SocialCounts.org is the perfect destination for all your video tracking needs! Our platform utilizes YouTube's original API and advanced technology to provide nearly accurate estimations of live view counts for any YouTube video.
But that's not all! We also offer a unique comparison feature where you can compare the live view counts of any video with any channel, video, or profile. This makes it easy to compare and analyze the performance of different YouTube videos and channels.
At SocialCounts.org, we're committed to providing you with accurate and up-to-date data analysis for all your video tracking needs. Whether you're a content creator or simply a YouTube enthusiast, our platform is the perfect tool for monitoring the popularity and growth of your favorite videos.
So, if you're looking for a reliable source to track live view counts on YouTube, look no further than SocialCounts.org. Trust us to keep you in the know with real-time data analysis and comparison features.