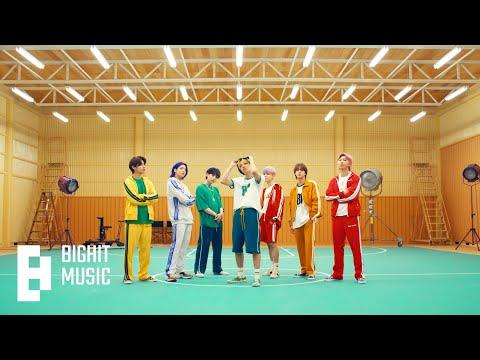 BTS (방탄소년단) 'Butter (Cooler Remix)' Official MV
45880003
BTS (방탄소년단) 'Butter (Cooler Remix)' Official MV youtube video stats
Date
Views
Likes
Dislikes

Mar 24, 2023

Fri

45880003

+ 6.76K

3642995

+ 149

N/A

Mar 23, 2023

Thu

45873238

+ 6.47K

3642846

+ 117

N/A

Mar 22, 2023

Wed

45866765

+ 6.78K

3642729

+ 110

N/A

Mar 21, 2023

Tue

45859984

+ 6.66K

3642619

+ 122

N/A

Mar 20, 2023

Mon

45853316

+ 7.17K

3642497

+ 146

N/A

Mar 19, 2023

Sun

45846138

+ 8.15K

3642351

+ 205

N/A

Mar 18, 2023

Sat

45837980

+ 8.39K

3642146

+ 214

N/A

Mar 17, 2023

Fri

45829590

+ 7.08K

3641932

+ 180

N/A

Mar 16, 2023

Thu

45822510

+ 6.74K

3641752

+ 85

N/A

Mar 15, 2023

Wed

45815769

+ 7.05K

3641667

+ 124

N/A

Mar 14, 2023

Tue

45808710

+ 6.11K

3641543

+ 100

N/A

Mar 13, 2023

Mon

45802591

+ 6.58K

3641443

+ 127

N/A

Mar 12, 2023

Sun

45796007

+ 8.40K

3641316

+ 159

N/A

Mar 11, 2023

Sat

45787600

+ 7.44K

3641157

+ 157

N/A

Mar 10, 2023

Fri

45780160

+ 6.70K

3641000

+ 141

N/A

Mar 9, 2023

Thu

45773457

+ 6.58K

3640859

+ 97

N/A

Mar 8, 2023

Wed

45766869

+ 6.66K

3640762

+ 111

N/A

Mar 7, 2023

Tue

45760203

+ 6.36K

3640651

+ 109

N/A

Mar 6, 2023

Mon

45753834

+ 6.41K

3640542

+ 96

N/A

Mar 5, 2023

Sun

45747423

+ 8.19K

3640446

+ 118

N/A

Mar 4, 2023

Sat

45739224

+ 8.03K

3640328

+ 144

N/A

Mar 3, 2023

Fri

45731187

+ 7.30K

3640184

+ 137

N/A

Mar 2, 2023

Thu

45723885

+ 6.89K

3640047

+ 90

N/A

Mar 1, 2023

Wed

45716995

+ 6.60K

3639957

+ 145

N/A

Feb 28, 2023

Tue

45710386

+ 8.09K

3639812

+ 106

N/A

Feb 27, 2023

Mon

45702296

+ 7.44K

3639706

+ 138

N/A

Feb 26, 2023

Sun

45694854

+ 9.07K

3639568

+ 202

N/A

Feb 25, 2023

Sat

45685781

+ 9.65K

3639366

+ 154

N/A

Feb 24, 2023

Fri

45676125

+ 9.01K

3639212

+ 167

N/A

Feb 23, 2023

Thu

45667111

---

3639045

---

---
Embed
To embed this live counts widget on your own webpage? Simply copy and paste following code to your page and enjoy it wherever you want!
Customize Embed
About BTS (방탄소년단) 'Butter (Cooler Remix)' Official MV

BTS (방탄소년단) 'Butter (Cooler Remix)' Official MV Credits:    Director: Yong Seok Choi (Lumpens) 1st AD & Edit: Jihye Yoon (Lumpens) 2nd AD: Ran Ro (Lumpens) PA: Soeyoung Park, Minsu Kim Director of Photography: Hyunwoo Nam (MOTHER) B Camera Operator: Eumko Focus Puller: Sangwoo Yun, Youngwoo Lee 2nd AC: Eunki Kim, Eunil Lee 3rd AC: Youngseo Park DIT: Yuntae Go Techno Crane: Service Vision Gaffer: Song Hyunsuk (Real Lighting) Lighting Crew: Choi Jung Hyun, Hwang Uigyu, Park Gyutae, Park Yeonghwan, Park Cheonil, Lee Harim, Park Nojun, Lee Jaeheung, Lee Seonggyun, Lim Seokgyu Art Director: Bona Kim, Jinsil Park (MU:E) Assistant Art team: Yeri Kang, Jieun Yoon(MU:E) Art-team Manager: ilho Heo (MU:E) DI: LUCID COLOUR Colorist: Wonseok Ko DI Crew: Dain Kim, Hwa Dong Jeon, Jaeyeon Baek, Somi Na, Seonyoung Lee DI Producer: Sooyun Hyun Visual Creative: Nu Kim, Lee Sun Kyoung, Kang Ju Eun, Kim Ga Eun, Hyo Kim, Cha Yeon Hwa Performance Directing: Son Sung Deuk, Lee Byung Eun, Yoon Seong Eun, Woo Hyunwoo, Hyewon ParkArtist Management: Jang Jin Gu, Kim Su Bin, An Da Sol, Park Jun Tae, Yun Taewoong, Lee Seung Byung, Lee Jung Min, Lee Hyeon Ki BIGHIT MUSIC. Rights are reserved selectively in the video. Unauthorized reproduction is a violation of applicable laws. Manufactured by BIGHIT MUSIC, Seoul, Korea. Connect with BTS: https://ibighit.com/bts http://twitter.com/BTS_bighit http://twitter.com/BTS_twt http://www.facebook.com/bangtan.official https://www.youtube.com/user/BANGTANTV http://instagram.com/BTS.bighitofficial https://channels.vlive.tv/FE619 https://www.tiktok.com/@bts_official_bighit https://weverse.onelink.me/qt3S/94808190 https://www.weibo.com/BTSbighit https://www.weibo.com/BTSmembers http://i.youku.com/btsofficial http://btsblog.ibighit.com #BTS #방탄소년단 #BTS_Butter #CoolerRemix #MV
About YouTube Live Subscriber Count

Looking to track YouTube video live view counts in real-time? SocialCounts.org is the perfect destination for all your video tracking needs! Our platform utilizes YouTube's original API and advanced technology to provide nearly accurate estimations of live view counts for any YouTube video.
But that's not all! We also offer a unique comparison feature where you can compare the live view counts of any video with any channel, video, or profile. This makes it easy to compare and analyze the performance of different YouTube videos and channels.
At SocialCounts.org, we're committed to providing you with accurate and up-to-date data analysis for all your video tracking needs. Whether you're a content creator or simply a YouTube enthusiast, our platform is the perfect tool for monitoring the popularity and growth of your favorite videos.
So, if you're looking for a reliable source to track live view counts on YouTube, look no further than SocialCounts.org. Trust us to keep you in the know with real-time data analysis and comparison features.