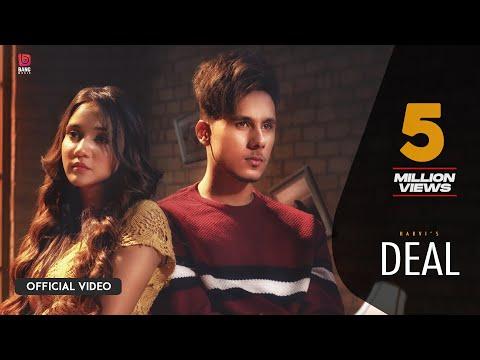 Deal (Official Video) | Harvi Ft. Ashi Singh | New Punjabi Song 2021 - Latest Punjabi Songs 2021
5245152
Deal (Official Video) | Harvi Ft. Ashi Singh | New Punjabi Song 2021 - Latest Punjabi Songs 2021 youtube video stats
Date
Views
Likes
Dislikes

Mar 21, 2023

Tue

5245152

+ 2.45K

132433

+ 59

N/A

Mar 20, 2023

Mon

5242699

+ 2.40K

132374

+ 43

N/A

Mar 19, 2023

Sun

5240295

+ 2.31K

132331

+ 45

N/A

Mar 18, 2023

Sat

5237976

+ 2.51K

132286

+ 41

N/A

Mar 17, 2023

Fri

5235462

+ 2.67K

132245

+ 55

N/A

Mar 16, 2023

Thu

5232790

+ 2.50K

132190

+ 38

N/A

Mar 15, 2023

Wed

5230282

+ 2.78K

132152

+ 43

N/A

Mar 14, 2023

Tue

5227495

+ 2.63K

132109

+ 48

N/A

Mar 13, 2023

Mon

5224858

+ 2.69K

132061

+ 61

N/A

Mar 12, 2023

Sun

5222163

+ 2.67K

132000

+ 52

N/A

Mar 11, 2023

Sat

5219492

+ 2.38K

131948

+ 52

N/A

Mar 10, 2023

Fri

5217111

+ 2.34K

131896

+ 62

N/A

Mar 9, 2023

Thu

5214764

+ 2.20K

131834

+ 32

N/A

Mar 8, 2023

Wed

5212558

+ 2.09K

131802

+ 39

N/A

Mar 7, 2023

Tue

5210463

+ 2.17K

131763

+ 23

N/A

Mar 6, 2023

Mon

5208290

+ 2.52K

131740

+ 51

N/A

Mar 5, 2023

Sun

5205764

+ 2.35K

131689

+ 36

N/A

Mar 4, 2023

Sat

5203407

+ 2.24K

131653

+ 46

N/A

Mar 3, 2023

Fri

5201158

+ 2.47K

131607

+ 51

N/A

Mar 2, 2023

Thu

5198686

+ 2.45K

131556

+ 40

N/A

Mar 1, 2023

Wed

5196229

+ 2.48K

131516

+ 55

N/A

Feb 28, 2023

Tue

5193749

+ 2.43K

131461

+ 42

N/A

Feb 27, 2023

Mon

5191313

+ 2.23K

131419

+ 49

N/A

Feb 26, 2023

Sun

5189082

+ 2.40K

131370

+ 48

N/A

Feb 25, 2023

Sat

5186678

+ 2.37K

131322

+ 40

N/A

Feb 24, 2023

Fri

5184299

+ 2.33K

131282

+ 48

N/A

Feb 23, 2023

Thu

5181963

+ 2.47K

131234

+ 56

N/A

Feb 22, 2023

Wed

5179489

+ 2.55K

131178

+ 58

N/A

Feb 21, 2023

Tue

5176934

+ 2.77K

131120

+ 63

N/A

Feb 20, 2023

Mon

5174160

---

131057

---

---
Embed
To embed this live counts widget on your own webpage? Simply copy and paste following code to your page and enjoy it wherever you want!
Customize Embed
About Deal (Official Video) | Harvi Ft. Ashi Singh | New Punjabi Song 2021 - Latest Punjabi Songs 2021

Deal (Official Video) | Harvi Ft. Ashi Singh | New Punjabi Songs 2021 | Latest Punjabi Song 2021 Singer : Harvi Female Lead : Ashi Singh Lyrics : Harvi Music : Flamme Music Mix & Master : Arron Video By : Gurdev Singh Still : Blue Sky Fims Choreographer: Deush Mehra Casting : Celebistaan : Pratik Gaur Hair : Happy Tru barber Costume design : Afzal khan Production : Ankur Sehgal Publicity Design : Jassiegraphy Producer : Jasvir Thind & Vikramjeet Singh Online Promotion : Gremin Media https://www.instagram.com/greminmedia/ Youtube Promotion : Being Digital Label : Bang Music #Deal #Harvi #AshiSingh
About YouTube Live Subscriber Count

Looking to track YouTube video live view counts in real-time? SocialCounts.org is the perfect destination for all your video tracking needs! Our platform utilizes YouTube's original API and advanced technology to provide nearly accurate estimations of live view counts for any YouTube video.
But that's not all! We also offer a unique comparison feature where you can compare the live view counts of any video with any channel, video, or profile. This makes it easy to compare and analyze the performance of different YouTube videos and channels.
At SocialCounts.org, we're committed to providing you with accurate and up-to-date data analysis for all your video tracking needs. Whether you're a content creator or simply a YouTube enthusiast, our platform is the perfect tool for monitoring the popularity and growth of your favorite videos.
So, if you're looking for a reliable source to track live view counts on YouTube, look no further than SocialCounts.org. Trust us to keep you in the know with real-time data analysis and comparison features.