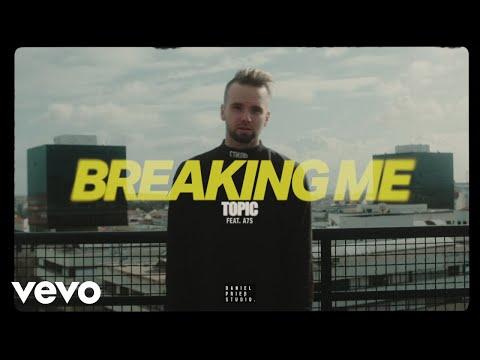 Topic, A7S - Breaking Me ft. A7S
225525022
Topic, A7S - Breaking Me ft. A7S youtube video stats
Date
Views
Likes
Dislikes

Mar 29, 2023

Wed

225525022

+ 94.6K

1448396

+ 306

N/A

Mar 28, 2023

Tue

225430351

+ 91.8K

1448090

+ 303

N/A

Mar 27, 2023

Mon

225338470

+ 91.3K

1447787

+ 315

N/A

Mar 26, 2023

Sun

225247119

+ 104K

1447472

+ 370

N/A

Mar 25, 2023

Sat

225142132

+ 104K

1447102

+ 358

N/A

Mar 24, 2023

Fri

225037782

+ 97.6K

1446744

+ 336

N/A

Mar 23, 2023

Thu

224940181

+ 84.5K

1446408

+ 285

N/A

Mar 22, 2023

Wed

224855629

+ 91.8K

1446123

+ 256

N/A

Mar 21, 2023

Tue

224763779

+ 94.3K

1445867

+ 336

N/A

Mar 20, 2023

Mon

224669476

+ 81.1K

1445531

+ 329

N/A

Mar 19, 2023

Sun

224588296

+ 91.2K

1445202

+ 325

N/A

Mar 18, 2023

Sat

224497067

+ 99.7K

1444877

+ 378

N/A

Mar 17, 2023

Fri

224397289

+ 94.2K

1444499

+ 317

N/A

Mar 16, 2023

Thu

224303023

+ 94.5K

1444182

+ 329

N/A

Mar 15, 2023

Wed

224208460

+ 92.8K

1443853

+ 271

N/A

Mar 14, 2023

Tue

224115569

+ 77.3K

1443582

+ 269

N/A

Mar 13, 2023

Mon

224038178

+ 79.0K

1443313

+ 240

N/A

Mar 12, 2023

Sun

223959151

+ 101K

1443073

+ 308

N/A

Mar 11, 2023

Sat

223858011

+ 98.9K

1442765

+ 341

N/A

Mar 10, 2023

Fri

223759051

+ 90.9K

1442424

+ 328

N/A

Mar 9, 2023

Thu

223668100

+ 90.7K

1442096

+ 273

N/A

Mar 8, 2023

Wed

223577399

+ 75.2K

1441823

+ 279

N/A

Mar 7, 2023

Tue

223502140

+ 74.2K

1441544

+ 300

N/A

Mar 6, 2023

Mon

223427866

+ 70.7K

1441244

+ 237

N/A

Mar 5, 2023

Sun

223357120

+ 80.1K

1441007

+ 268

N/A

Mar 4, 2023

Sat

223276994

+ 89.9K

1440739

+ 343

N/A

Mar 3, 2023

Fri

223187007

+ 81.6K

1440396

+ 292

N/A

Mar 2, 2023

Thu

223105363

+ 87.2K

1440104

+ 275

N/A

Mar 1, 2023

Wed

223018085

+ 88.2K

1439829

+ 294

N/A

Feb 28, 2023

Tue

222929880

---

1439535

---

---
Embed
To embed this live counts widget on your own webpage? Simply copy and paste following code to your page and enjoy it wherever you want!
Customize Embed
About Topic, A7S - Breaking Me ft. A7S

Listen to "Breaking Me" from Topic feat. A7S Download & stream here: https://umg.lnk.to/breakingme Stream & download Chain My Heart here: https://topic.lnk.to/ChainMyHeart Follow TOPIC: Facebook: https://www.facebook.com/topicproductions Instagram: https://www.instagram.com/topic Twitter: https://twitter.com/topicmusictv Follow A7S: Spotify: https://spoti.fi/2Py5LWV Directed, shot, edited by Daniel Priess danielpriess.com vfx by Sebastian Bosse sebastianbosse.com Still photography by Jakob Bindert Thanks to Dilara for your great dancing performance in the video, go check her out: Instagram: dilara.ls https://www.instagram.com/dilara.ls YouTube: DilaraLs https://www.youtube.com/channel/UC3vzIoZoS8wvVSUvP3W0wcw TikTok: @dilara.ls https://www.tiktok.com/@dilara.ls Music video by Topic performing Breaking Me (Lyric Video). © 2019 Topic, under exclusive license to Universal Music GmbH http://vevo.ly/H4p1Ad
About YouTube Live Subscriber Count

Looking to track YouTube video live view counts in real-time? SocialCounts.org is the perfect destination for all your video tracking needs! Our platform utilizes YouTube's original API and advanced technology to provide nearly accurate estimations of live view counts for any YouTube video.
But that's not all! We also offer a unique comparison feature where you can compare the live view counts of any video with any channel, video, or profile. This makes it easy to compare and analyze the performance of different YouTube videos and channels.
At SocialCounts.org, we're committed to providing you with accurate and up-to-date data analysis for all your video tracking needs. Whether you're a content creator or simply a YouTube enthusiast, our platform is the perfect tool for monitoring the popularity and growth of your favorite videos.
So, if you're looking for a reliable source to track live view counts on YouTube, look no further than SocialCounts.org. Trust us to keep you in the know with real-time data analysis and comparison features.