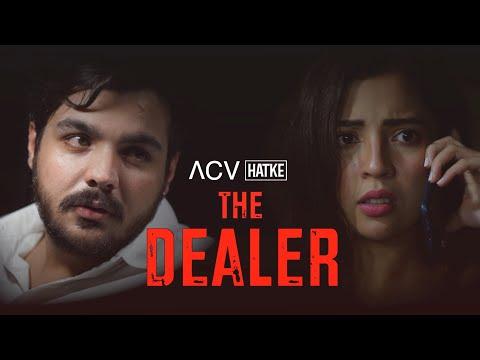 The Dealer | ACV Hatke | Barkha Singh | Ashish Chanchlani
36270258
The Dealer | ACV Hatke | Barkha Singh | Ashish Chanchlani youtube video stats
Date
Views
Likes
Dislikes

Mar 25, 2023

Sat

36270258

+ 3.66K

3319940

+ 95

N/A

Mar 24, 2023

Fri

36266595

+ 3.57K

3319845

+ 94

N/A

Mar 23, 2023

Thu

36263024

+ 3.95K

3319751

+ 109

N/A

Mar 22, 2023

Wed

36259067

+ 4.28K

3319642

+ 116

N/A

Mar 21, 2023

Tue

36254784

+ 3.90K

3319526

+ 134

N/A

Mar 20, 2023

Mon

36250875

+ 3.89K

3319392

+ 88

N/A

Mar 19, 2023

Sun

36246985

+ 4.46K

3319304

+ 118

N/A

Mar 18, 2023

Sat

36242523

+ 4.66K

3319186

+ 118

N/A

Mar 17, 2023

Fri

36237860

+ 4.73K

3319068

+ 112

N/A

Mar 16, 2023

Thu

36233126

+ 5.28K

3318956

+ 127

N/A

Mar 15, 2023

Wed

36227839

+ 6.95K

3318829

+ 189

N/A

Mar 14, 2023

Tue

36220881

+ 6.74K

3318640

+ 218

N/A

Mar 13, 2023

Mon

36214134

+ 8.64K

3318422

+ 278

N/A

Mar 12, 2023

Sun

36205492

+ 9.76K

3318144

+ 289

N/A

Mar 11, 2023

Sat

36195725

+ 10.9K

3317855

+ 381

N/A

Mar 10, 2023

Fri

36184728

+ 12.5K

3317474

+ 438

N/A

Mar 9, 2023

Thu

36172164

+ 16.2K

3317036

+ 526

N/A

Mar 8, 2023

Wed

36155918

+ 23.6K

3316510

+ 827

N/A

Mar 7, 2023

Tue

36132262

+ 33.0K

3315683

+ 1.25K

N/A

Mar 6, 2023

Mon

36099213

+ 8.94K

3314426

+ 481

N/A

Mar 5, 2023

Sun

36090264

+ 6.56K

3313945

+ 204

N/A

Mar 4, 2023

Sat

36083696

+ 5.96K

3313741

+ 178

N/A

Mar 3, 2023

Fri

36077731

+ 5.16K

3313563

+ 175

N/A

Mar 2, 2023

Thu

36072562

+ 5.41K

3313388

+ 163

N/A

Mar 1, 2023

Wed

36067152

+ 5.53K

3313225

+ 190

N/A

Feb 28, 2023

Tue

36061615

+ 5.57K

3313035

+ 182

N/A

Feb 27, 2023

Mon

36056039

+ 6.14K

3312853

+ 208

N/A

Feb 26, 2023

Sun

36049898

+ 6.43K

3312645

+ 195

N/A

Feb 25, 2023

Sat

36043467

+ 6.50K

3312450

+ 217

N/A

Feb 24, 2023

Fri

36036962

---

3312233

---

---
Embed
To embed this live counts widget on your own webpage? Simply copy and paste following code to your page and enjoy it wherever you want!
Customize Embed
About The Dealer | ACV Hatke | Barkha Singh | Ashish Chanchlani

@Barkha Singh ko subscribe kar lo pehle ladki bahut zyada talented hai : https://www.youtube.com/channel/UCKbGPpepdFDgJ0FMM90aI7g aur instagram par bhi follow karo : https://www.instagram.com/barkhasingh0308 Haan ab sunno finally humare channel pe debut maar raha hai *drum rolls* : ACV HATKE Aap sab seth logo ki meherbaani se shuru majboori mein kiye the ab maja aane laga hai😂😂 Ab ACV hatke ke saath hum channel pe new new experiments karte rahenge aur aisi aisi cheeze aise topics cover karenge jo pehle kabhi nai kiye Humare normal comedy videos toh aate hi rahenge uske saath saath ab ye waale content bhi post hote rahenge Waise toh aakhri safar humara first Acv hatke video hai experiment tabse hi shuru kar diya tha aur aap sab ne usse bhi pyaar diya tha Umeed hai aap log sab iss new direction ko support karenge Abhi maza aaegq nq bhidu tum log dekhte jao Ab toh har cheez karenge hum ACVIANS🙌🏻❤️ Aur suno please video ko like karna, COMMENTS KARO GENUINE, batao video kaisi lagi, kya acha laga ya kuch honestly bolna hai Hum aapke comments padhte hai Aur hume inn "HIT LIKE IF YOU DONT THEN ANDI MANDI SHANDI JISNE LIKE NAI KIYA USKO LAGEGI THANDI" waale comments se bachao Video share kar do agar aapko maja aa gaya Ye video humne dil se ladkiyo ke lie banayi hai Also comment karo aapko ab ACV HATKE mein kya kya dekhna hai hum Aapke suggestions dekhna chahte hai Love to all❤️🙌🏻 production Jashan aur Tanish sirwani ne sambhala matlab sabko khana khilaya mujse 500 liya aur public ko 400 ka khana khilaya full harshad mehta baazi heheheheheeheh Camera Kunal chhabhria aur Siddharth kedare humare cinderella jo hai unhone sambhala sound rohit sadhwani ke bhai (isme bhi nepotism) Ritesh Sadhwani ne sambhali, acha ladka hai uske 2-3 joke pe barkha bhi hassi warna team se nikalne waala tha editing maine aur kunal seth ne ki is baar, kaisi lagi? background music dhundne mein kaaafi fatt gayi but maza aa gaya Idea credits of this video : Ashi Chawla ki harkate Also starring karan dhanwani as modern ganjedi #ACVHatke #AshishChanchlani #WomenSafety
About YouTube Live Subscriber Count

Looking to track YouTube video live view counts in real-time? SocialCounts.org is the perfect destination for all your video tracking needs! Our platform utilizes YouTube's original API and advanced technology to provide nearly accurate estimations of live view counts for any YouTube video.
But that's not all! We also offer a unique comparison feature where you can compare the live view counts of any video with any channel, video, or profile. This makes it easy to compare and analyze the performance of different YouTube videos and channels.
At SocialCounts.org, we're committed to providing you with accurate and up-to-date data analysis for all your video tracking needs. Whether you're a content creator or simply a YouTube enthusiast, our platform is the perfect tool for monitoring the popularity and growth of your favorite videos.
So, if you're looking for a reliable source to track live view counts on YouTube, look no further than SocialCounts.org. Trust us to keep you in the know with real-time data analysis and comparison features.