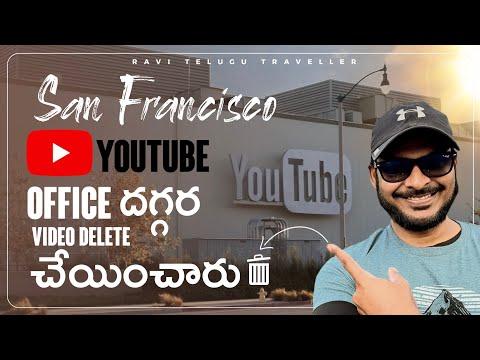 YouTube headquarters SFO | Quick trip to San Francisco | USA Vlogs | Ravi Telugu Traveller
235701
YouTube headquarters SFO | Quick trip to San Francisco | USA Vlogs | Ravi Telugu Traveller youtube video stats
Date
Views
Likes
Dislikes

Mar 20, 2023

Mon

235701

+ 5

11779

+ 1

N/A

Mar 19, 2023

Sun

235696

+ 2

11778

- 1

N/A

Mar 18, 2023

Sat

235694

+ 5

11779

- 1

N/A

Mar 17, 2023

Fri

235689

+ 8

11780

+ 1

N/A

Mar 16, 2023

Thu

235681

+ 4

11779

0

N/A

Mar 15, 2023

Wed

235677

+ 6

11779

0

N/A

Mar 14, 2023

Tue

235671

+ 3

11779

0

N/A

Mar 13, 2023

Mon

235668

+ 5

11779

0

N/A

Mar 12, 2023

Sun

235663

+ 1

11779

0

N/A

Mar 11, 2023

Sat

235662

+ 3

11779

0

N/A

Mar 10, 2023

Fri

235659

+ 8

11779

0

N/A

Mar 9, 2023

Thu

235651

+ 18

11779

0

N/A

Mar 8, 2023

Wed

235633

+ 5

11779

0

N/A

Mar 7, 2023

Tue

235628

+ 2

11779

0

N/A

Mar 6, 2023

Mon

235626

+ 9

11779

0

N/A

Mar 5, 2023

Sun

235617

+ 10

11779

0

N/A

Mar 4, 2023

Sat

235607

+ 2

11779

0

N/A

Mar 3, 2023

Fri

235605

+ 4

11779

0

N/A

Mar 2, 2023

Thu

235601

+ 1

11779

0

N/A

Mar 1, 2023

Wed

235600

+ 5

11779

- 1

N/A

Feb 28, 2023

Tue

235595

+ 2

11780

0

N/A

Feb 27, 2023

Mon

235593

+ 11

11780

+ 1

N/A

Feb 26, 2023

Sun

235582

+ 8

11779

+ 1

N/A

Feb 25, 2023

Sat

235574

+ 6

11778

0

N/A

Feb 24, 2023

Fri

235568

+ 5

11778

- 1

N/A

Feb 23, 2023

Thu

235563

+ 6

11779

+ 1

N/A

Feb 22, 2023

Wed

235557

+ 12

11778

0

N/A

Feb 21, 2023

Tue

235545

+ 5

11778

0

N/A

Feb 20, 2023

Mon

235540

+ 7

11778

0

N/A

Feb 19, 2023

Sun

235533

---

11778

---

---
Embed
To embed this live counts widget on your own webpage? Simply copy and paste following code to your page and enjoy it wherever you want!
Customize Embed
About YouTube headquarters SFO | Quick trip to San Francisco | USA Vlogs | Ravi Telugu Traveller

#teluguvlogsfromusa #USAteluguvlogs #RaviTeluguTraveller Please connect on instagram for more travel content: www.instagram.com/soaringeagletrots Please connect to my English You Tube channel: www.youtube.com/c/soaringeagletrots Welcome to my channel one and all. The idea of this channel is to share content from all over the world in Telugu and this endeavor seems to be getting some traction. I want to mix travel videos, along with daily lifestyle vlogs and other kinds of content as well. A quick trip to San Francisco, and realized that the Youtube headquarters was right across my hotel. So drove real quick to the Youtube campus, and was super excited to have some selfie pics and videos. The security asked me to delete all clips showing a close up of the building. I just drove through the campus and did not record the buildings clearly. I also drove into the city of San Francisco to see the partially covered Golden Gate bridge and captured some amazing views of the bay. Also went up the hill, to capture the most incredible view of the San Francisco over the awesome loking Golden ate Bridge. Please watch my other Telugu Videos as well: My Cheetah interaction vlog: https://youtu.be/_WPUfsc1pJA Iraq Series Part 1: https://youtu.be/pFIv7kJdpFc IRAQ series Part 2: https://youtu.be/XRB66IPInIg IRAQ series Part 3: https://youtu.be/AZl1MTRgCLA Gilgit Baltistan (POK) Part 1 Video: https://youtu.be/C1VOJql0sRg Gilgit Baltistan (POK) Part 2 Video: https://youtu.be/2KJ2yNXK2qc Lahore Part 1 Vlog: https://youtu.be/X21lXPv_nwA Lahore Part 2 Vlog: https://youtu.be/3sQEx7QaBYg Gilgit Baltistan to Islamabad: https://youtu.be/w3mQzTBjvUw Saudi (Jeddah) Vog 1: https://youtu.be/kgUNRTBquD4 Saudi (Jeddah) Vlog 2: https://youtu.be/UZ9HdPD8O7k Edge of the World (Saudi Arabia) Vlog: https://youtu.be/LTxnBgXbFb4 Video Tags: YouTube headquarters | Quick trip to San Francisco | USA Vlogs | Ravi Telugu Traveller telugu traveller,telugu youtuber,telugu travel videos,telugu vlogs,Ravi Prabhu,Ravi Telugu Traveller,telugu vlogger,telugu world traveller,world traveler,around the world,telugu videos,telugu vlogs from around the world,USA telugu vlogs,America telugu vlogs,most travelled telugu guy,USA vlogs,US Telugu vlogs,youtube office,youtube headquarters,San francisco,SFO,Golden Gate Bridge,san franisco telugu vlog,telugu people in san franciso
About YouTube Live Subscriber Count

Looking to track YouTube video live view counts in real-time? SocialCounts.org is the perfect destination for all your video tracking needs! Our platform utilizes YouTube's original API and advanced technology to provide nearly accurate estimations of live view counts for any YouTube video.
But that's not all! We also offer a unique comparison feature where you can compare the live view counts of any video with any channel, video, or profile. This makes it easy to compare and analyze the performance of different YouTube videos and channels.
At SocialCounts.org, we're committed to providing you with accurate and up-to-date data analysis for all your video tracking needs. Whether you're a content creator or simply a YouTube enthusiast, our platform is the perfect tool for monitoring the popularity and growth of your favorite videos.
So, if you're looking for a reliable source to track live view counts on YouTube, look no further than SocialCounts.org. Trust us to keep you in the know with real-time data analysis and comparison features.