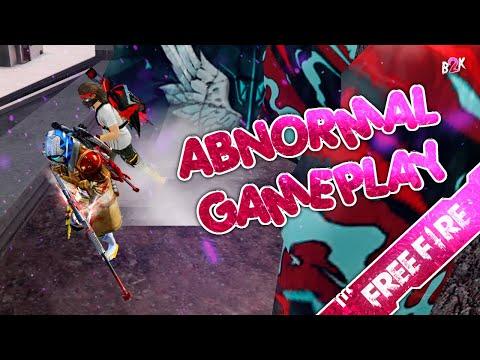 [B2K] LAGGY GAMEPLAY SOLO | SOLO 21 KILLS
1116123
[B2K] LAGGY GAMEPLAY SOLO | SOLO 21 KILLS youtube video stats
Date
Views
Likes
Dislikes

Mar 30, 2023

Thu

1116123

+ 127

106452

+ 4

N/A

Mar 29, 2023

Wed

1115996

+ 115

106448

+ 2

N/A

Mar 28, 2023

Tue

1115881

+ 110

106446

+ 4

N/A

Mar 27, 2023

Mon

1115771

+ 75

106442

+ 1

N/A

Mar 26, 2023

Sun

1115696

+ 82

106441

+ 3

N/A

Mar 25, 2023

Sat

1115614

+ 118

106438

0

N/A

Mar 24, 2023

Fri

1115496

+ 134

106438

+ 6

N/A

Mar 23, 2023

Thu

1115362

+ 130

106432

+ 2

N/A

Mar 22, 2023

Wed

1115232

+ 125

106430

+ 4

N/A

Mar 21, 2023

Tue

1115107

+ 142

106426

+ 7

N/A

Mar 20, 2023

Mon

1114965

+ 217

106419

+ 7

N/A

Mar 19, 2023

Sun

1114748

+ 189

106412

+ 4

N/A

Mar 18, 2023

Sat

1114559

+ 142

106408

+ 9

N/A

Mar 17, 2023

Fri

1114417

+ 95

106399

+ 3

N/A

Mar 16, 2023

Thu

1114322

+ 104

106396

+ 8

N/A

Mar 15, 2023

Wed

1114218

+ 96

106388

+ 5

N/A

Mar 14, 2023

Tue

1114122

+ 97

106383

+ 4

N/A

Mar 13, 2023

Mon

1114025

+ 119

106379

+ 8

N/A

Mar 12, 2023

Sun

1113906

+ 126

106371

+ 5

N/A

Mar 11, 2023

Sat

1113780

+ 97

106366

+ 6

N/A

Mar 10, 2023

Fri

1113683

+ 123

106360

+ 3

N/A

Mar 9, 2023

Thu

1113560

+ 145

106357

+ 7

N/A

Mar 8, 2023

Wed

1113415

+ 126

106350

+ 7

N/A

Mar 7, 2023

Tue

1113289

+ 109

106343

+ 5

N/A

Mar 6, 2023

Mon

1113180

+ 95

106338

+ 2

N/A

Mar 5, 2023

Sun

1113085

+ 131

106336

+ 4

N/A

Mar 4, 2023

Sat

1112954

+ 165

106332

+ 9

N/A

Mar 3, 2023

Fri

1112789

+ 115

106323

+ 6

N/A

Mar 2, 2023

Thu

1112674

+ 138

106317

+ 5

N/A

Mar 1, 2023

Wed

1112536

---

106312

---

---
Embed
To embed this live counts widget on your own webpage? Simply copy and paste following code to your page and enjoy it wherever you want!
Customize Embed
About [B2K] LAGGY GAMEPLAY SOLO | SOLO 21 KILLS

Don't Forget to like, comment, share and subscribe to our channel. Join us now to receive our new videos. Press the bell icon 🔔 and never miss any update. LAGGY GAMEPLAY SOLO | SOLO 21 KILLS ★Links: [B2K] ALMOST DIED IN THIS GAMEPLAY | 21 KILLS https://youtu.be/dBKehMZ0m44 [B2K] NO MERCY | INSANE GAMEPLAY AS ALWAYS 21 KILLS https://youtu.be/hyNEfSNrpqE [B2K] MUST WATCH THE LAST MOMENT🔥 https://youtu.be/S9P5HYg86V4 [B2K] DON'T TOUCH MY KILLS 😂 | 27 KILLS https://youtu.be/Zs_GoPQbxM8 ★Copyright: We allow anyone to make reaction videos but the video must remain branded under Born2Kill (with our channel link) in the description box. ★Contact Us: Email: [email protected] B2K Channel : https://www.youtube.com/b2kyt Instagram: https://www.instagram.com/born2kiiill Discord: https://discord.gg/dWHzq7H Donate: https://streamlabs.com/born2kill1 ★Tags: #Born2Kill #FreeFire #BornToKill #B2K
About YouTube Live Subscriber Count

Looking to track YouTube video live view counts in real-time? SocialCounts.org is the perfect destination for all your video tracking needs! Our platform utilizes YouTube's original API and advanced technology to provide nearly accurate estimations of live view counts for any YouTube video.
But that's not all! We also offer a unique comparison feature where you can compare the live view counts of any video with any channel, video, or profile. This makes it easy to compare and analyze the performance of different YouTube videos and channels.
At SocialCounts.org, we're committed to providing you with accurate and up-to-date data analysis for all your video tracking needs. Whether you're a content creator or simply a YouTube enthusiast, our platform is the perfect tool for monitoring the popularity and growth of your favorite videos.
So, if you're looking for a reliable source to track live view counts on YouTube, look no further than SocialCounts.org. Trust us to keep you in the know with real-time data analysis and comparison features.