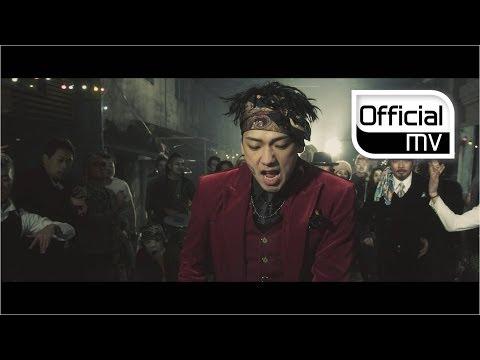 [MV] RAIN(비) _ LA SONG
21060781
[MV] RAIN(비) _ LA SONG youtube video stats
Date
Views
Likes
Dislikes

Mar 21, 2023

Tue

21060781

+ 2.21K

201658

+ 23

N/A

Mar 20, 2023

Mon

21058565

+ 2.00K

201635

+ 15

N/A

Mar 19, 2023

Sun

21056560

+ 2.29K

201620

+ 27

N/A

Mar 18, 2023

Sat

21054266

+ 2.42K

201593

+ 36

N/A

Mar 17, 2023

Fri

21051839

+ 2.13K

201557

+ 20

N/A

Mar 16, 2023

Thu

21049702

+ 2.10K

201537

+ 35

N/A

Mar 15, 2023

Wed

21047599

+ 1.92K

201502

+ 21

N/A

Mar 14, 2023

Tue

21045674

+ 1.71K

201481

+ 17

N/A

Mar 13, 2023

Mon

21043957

+ 1.63K

201464

+ 15

N/A

Mar 12, 2023

Sun

21042320

+ 1.94K

201449

+ 20

N/A

Mar 11, 2023

Sat

21040378

+ 1.91K

201429

+ 21

N/A

Mar 10, 2023

Fri

21038462

+ 1.80K

201408

+ 30

N/A

Mar 9, 2023

Thu

21036658

+ 1.84K

201378

+ 30

N/A

Mar 8, 2023

Wed

21034810

+ 1.89K

201348

+ 27

N/A

Mar 7, 2023

Tue

21032911

+ 1.72K

201321

+ 14

N/A

Mar 6, 2023

Mon

21031183

+ 1.77K

201307

+ 23

N/A

Mar 5, 2023

Sun

21029407

+ 1.87K

201284

+ 21

N/A

Mar 4, 2023

Sat

21027536

+ 1.90K

201263

+ 17

N/A

Mar 3, 2023

Fri

21025628

+ 1.85K

201246

+ 16

N/A

Mar 2, 2023

Thu

21023775

+ 1.74K

201230

+ 26

N/A

Mar 1, 2023

Wed

21022030

+ 1.83K

201204

+ 14

N/A

Feb 28, 2023

Tue

21020194

+ 1.74K

201190

+ 19

N/A

Feb 27, 2023

Mon

21018445

+ 1.77K

201171

+ 26

N/A

Feb 26, 2023

Sun

21016671

+ 1.94K

201145

+ 16

N/A

Feb 25, 2023

Sat

21014728

+ 2.17K

201129

+ 22

N/A

Feb 24, 2023

Fri

21012551

+ 2.20K

201107

+ 36

N/A

Feb 23, 2023

Thu

21010348

+ 2.03K

201071

+ 22

N/A

Feb 22, 2023

Wed

21008309

+ 1.85K

201049

+ 18

N/A

Feb 21, 2023

Tue

21006452

+ 1.78K

201031

+ 16

N/A

Feb 20, 2023

Mon

21004670

---

201015

---

---
Embed
To embed this live counts widget on your own webpage? Simply copy and paste following code to your page and enjoy it wherever you want!
Customize Embed
About [MV] RAIN(비) _ LA SONG

[MV] RAIN(비) _ LA SONG LOEN MUSIC changes the name to '1theK[wʌnðəkeɪ]' to be a global K-POP hub! 로엔뮤직이 새 이름 '1theK(원더케이)'과 함께 글로벌 K-POP 허브채널로 도약합니다. *English subtitles are now available. :D (Please click on 'CC' button or activate 'Interactive Transcript' function) :: iTunes DL : https://itunes.apple.com/us/album/rain-effect/id791035885 The double title song 'La Song' that is chosen with '30 Sexy' from the [RAIN EFFECT] album has its twist as soon as you turn on the song. The introduction has the 'Southern Cowboy' feeling to it, and alter it has the vintage drum beat, brass line along with Rain's witty vocal. This makes us surprised yet again. Rain, who debuted 13 years ago, asking for our love, can be loved by just about everyone. ▶ 1theK FB : https://www.facebook.com/1theK ▶ 1theK TW : https://twitter.com/1theK ▶ 1theK G+ : http://goo.gl/mJCt9c 「30 Sexy」と共に『RAIN EFFECT』のダブルタイトル曲に選ばれた「La Song」は、イントロから耳を疑ってしまう反転でいっぱいだ。ファンタジーな西部のカウボーイ映画を連想させるイントロからビンテージなドラムビートとブラスラインをベースにRAINのウィットに富むボーカルが始まると、想像もできなかった歌詞でもう一度膝を打つ。デビュー13年目のRAINが 愛嬌を振舞いながら可愛いがってほしいと歌うこの曲は久しぶりに老若男女誰もが楽しめる曲となるだろう。 '30 Sexy'와 함께 [RAIN EFFECT]의 더블 타이틀곡으로 선정된 'La Song'은 플레이하는 순간부터 귀를 의심하게 만는 반전으로 가득하다. 판타지한 서부 카우보이 영화를 연상시키는 인트로를 지나 빈티지한 드럼 비트, 브라스 라인에 얹힌 비의 위트 있는 보컬이 시작되면 예상치 못한 가사가 다시 한 번 무릎을 치게 만든다. 데뷔 13년차의 비가 귀여운 너스레를 부리며 예뻐해 달라고 이야기하는 이 곡은 오랜만에 남녀노소 누구나 신나게 즐길 만한 곡으로 다가갈 것이다.
About YouTube Live Subscriber Count

Looking to track YouTube video live view counts in real-time? SocialCounts.org is the perfect destination for all your video tracking needs! Our platform utilizes YouTube's original API and advanced technology to provide nearly accurate estimations of live view counts for any YouTube video.
But that's not all! We also offer a unique comparison feature where you can compare the live view counts of any video with any channel, video, or profile. This makes it easy to compare and analyze the performance of different YouTube videos and channels.
At SocialCounts.org, we're committed to providing you with accurate and up-to-date data analysis for all your video tracking needs. Whether you're a content creator or simply a YouTube enthusiast, our platform is the perfect tool for monitoring the popularity and growth of your favorite videos.
So, if you're looking for a reliable source to track live view counts on YouTube, look no further than SocialCounts.org. Trust us to keep you in the know with real-time data analysis and comparison features.