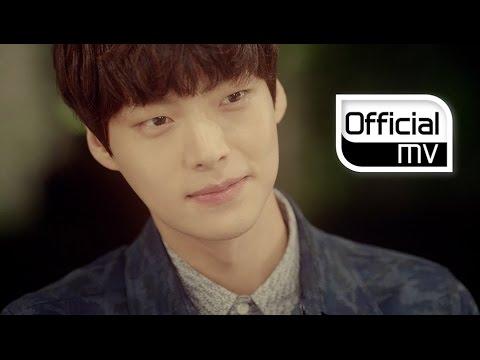 [MV] SoYou(소유), Kwon Soonil(권순일), Park Yongin(박용인)(Urban Zakapa) _ The Space Between(틈)
3672230
[MV] SoYou(소유), Kwon Soonil(권순일), Park Yongin(박용인)(Urban Zakapa) _ The Space Between(틈) youtube video stats
Date
Views
Likes
Dislikes

Mar 24, 2023

Fri

3672230

+ 86

29087

+ 1

N/A

Mar 23, 2023

Thu

3672144

+ 53

29086

+ 1

N/A

Mar 22, 2023

Wed

3672091

+ 71

29085

+ 1

N/A

Mar 21, 2023

Tue

3672020

+ 68

29084

+ 1

N/A

Mar 20, 2023

Mon

3671952

+ 64

29083

+ 1

N/A

Mar 19, 2023

Sun

3671888

+ 61

29082

- 1

N/A

Mar 18, 2023

Sat

3671827

+ 77

29083

+ 1

N/A

Mar 17, 2023

Fri

3671750

+ 65

29082

+ 2

N/A

Mar 16, 2023

Thu

3671685

+ 66

29080

- 1

N/A

Mar 15, 2023

Wed

3671619

+ 78

29081

0

N/A

Mar 14, 2023

Tue

3671541

+ 68

29081

+ 1

N/A

Mar 13, 2023

Mon

3671473

+ 72

29080

+ 1

N/A

Mar 12, 2023

Sun

3671401

+ 71

29079

0

N/A

Mar 11, 2023

Sat

3671330

+ 59

29079

+ 1

N/A

Mar 10, 2023

Fri

3671271

+ 42

29078

+ 1

N/A

Mar 9, 2023

Thu

3671229

+ 59

29077

0

N/A

Mar 8, 2023

Wed

3671170

+ 45

29077

+ 1

N/A

Mar 7, 2023

Tue

3671125

+ 54

29076

- 1

N/A

Mar 6, 2023

Mon

3671071

+ 60

29077

0

N/A

Mar 5, 2023

Sun

3671011

+ 61

29077

0

N/A

Mar 4, 2023

Sat

3670950

+ 58

29077

- 1

N/A

Mar 3, 2023

Fri

3670892

+ 73

29078

+ 1

N/A

Mar 2, 2023

Thu

3670819

+ 49

29077

0

N/A

Mar 1, 2023

Wed

3670770

+ 63

29077

- 1

N/A

Feb 28, 2023

Tue

3670707

+ 66

29078

+ 1

N/A

Feb 27, 2023

Mon

3670641

+ 48

29077

0

N/A

Feb 26, 2023

Sun

3670593

+ 63

29077

+ 1

N/A

Feb 25, 2023

Sat

3670530

+ 55

29076

- 1

N/A

Feb 24, 2023

Fri

3670475

+ 50

29077

- 1

N/A

Feb 23, 2023

Thu

3670425

---

29078

---

---
Embed
To embed this live counts widget on your own webpage? Simply copy and paste following code to your page and enjoy it wherever you want!
Customize Embed
About [MV] SoYou(소유), Kwon Soonil(권순일), Park Yongin(박용인)(Urban Zakapa) _ The Space Between(틈)

[MV] SoYou(소유), Kwon Soonil(권순일), Park Yongin(박용인)(Urban Zakapa) _ The Space Between(틈) *English subtitles are now available. :D (Please click on 'CC' button or activate 'Interactive Transcript' function) 'The Space Between', the second story of SoYou X Junggigo's 'Some' which became the top conversation topic in 2014, is about a guy and a girl telling each other to show some space. Kim Dohoon who caused 'Some' sensation completed this special love song with his unique romantic melody, talking about the young generation's way of love. SoYou's new partners are Park YongIn and Kwon SoonIl from the band, Urban Zakapa and their romantic emotions and SoYou's clear voice are very smooth together. ▶1theK FB : http://www.facebook.com/1theK ▶1theK TW : https://twitter.com/1theK ▶1theK G+ : https://plus.google.com/+1theK 2014年最高の話題で注目されたソユ&チョン・ギゴの「サム(Some)」のPart2「隙」は、 お互いに'スキ'を見せてほしいという素振りを見せる'隙男女'のストーリーだ。 「SOME」のシンドロームを導いたヒット作曲家キム•ドフン特有のロマンチックなメロデ ィーに、最近の若い世代の恋愛方式を描いて平凡でありながらも特別なラブソングを完成した。 ソユのニューパートナーは、アーバンジャカパ(Urban Zakapaの二人の男、パク•ヨンインとクォン・スンイルだ。 ロマンチックなアーバンジャカパの感性とソユの清らかな音色がうまく調和されている。 2014년 최고의 화두로 주목 받은 소유x정기고의 '썸'(Some)'의 두 번째 이야기 '틈'은 서로 틈을 보여달라며 눈치 주는 '빈틈남녀'의 얘기다. '썸' 신드롬을 이끈 히트작곡가 김도훈 특유의 로맨틱한 멜로디에 요즘 젊은 세대들의 연애 방식을 그려 평범하고도 특별한 러브송을 완성했다. 소유의 새로운 파트너는 밴드 어반자카파의 두 남자 박용인, 권순일. 로맨틱한 어반자카파의 감성과 소유의 청아한 음색이 모난 곳 없이 매끄럽다.
About YouTube Live Subscriber Count

Looking to track YouTube video live view counts in real-time? SocialCounts.org is the perfect destination for all your video tracking needs! Our platform utilizes YouTube's original API and advanced technology to provide nearly accurate estimations of live view counts for any YouTube video.
But that's not all! We also offer a unique comparison feature where you can compare the live view counts of any video with any channel, video, or profile. This makes it easy to compare and analyze the performance of different YouTube videos and channels.
At SocialCounts.org, we're committed to providing you with accurate and up-to-date data analysis for all your video tracking needs. Whether you're a content creator or simply a YouTube enthusiast, our platform is the perfect tool for monitoring the popularity and growth of your favorite videos.
So, if you're looking for a reliable source to track live view counts on YouTube, look no further than SocialCounts.org. Trust us to keep you in the know with real-time data analysis and comparison features.