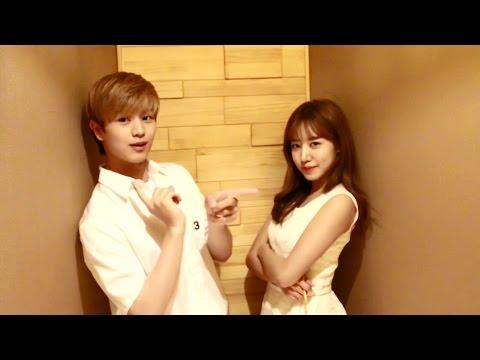 Kim NamJoo(김남주) (Apink(에이핑크)), Yook SungJae(육성재) (BTOB(비투비)) _ Photograph(사진)
6744515
Kim NamJoo(김남주) (Apink(에이핑크)), Yook SungJae(육성재) (BTOB(비투비)) _ Photograph(사진) youtube video stats
Date
Views
Likes
Dislikes

Mar 25, 2023

Sat

6744515

+ 504

81387

+ 2

N/A

Mar 24, 2023

Fri

6744011

+ 494

81385

+ 3

N/A

Mar 23, 2023

Thu

6743517

+ 455

81382

+ 4

N/A

Mar 22, 2023

Wed

6743062

+ 506

81378

+ 6

N/A

Mar 21, 2023

Tue

6742556

+ 502

81372

+ 3

N/A

Mar 20, 2023

Mon

6742054

+ 522

81369

+ 2

N/A

Mar 19, 2023

Sun

6741532

+ 476

81367

+ 4

N/A

Mar 18, 2023

Sat

6741056

+ 421

81363

+ 1

N/A

Mar 17, 2023

Fri

6740635

+ 451

81362

+ 2

N/A

Mar 16, 2023

Thu

6740184

+ 470

81360

+ 7

N/A

Mar 15, 2023

Wed

6739714

+ 543

81353

+ 3

N/A

Mar 14, 2023

Tue

6739171

+ 490

81350

0

N/A

Mar 13, 2023

Mon

6738681

+ 529

81350

+ 3

N/A

Mar 12, 2023

Sun

6738152

+ 588

81347

+ 4

N/A

Mar 11, 2023

Sat

6737564

+ 485

81343

+ 6

N/A

Mar 10, 2023

Fri

6737079

+ 489

81337

0

N/A

Mar 9, 2023

Thu

6736590

+ 475

81337

+ 1

N/A

Mar 8, 2023

Wed

6736115

+ 443

81336

+ 3

N/A

Mar 7, 2023

Tue

6735672

+ 476

81333

+ 6

N/A

Mar 6, 2023

Mon

6735196

+ 421

81327

+ 3

N/A

Mar 5, 2023

Sun

6734775

+ 424

81324

+ 3

N/A

Mar 4, 2023

Sat

6734351

+ 439

81321

+ 2

N/A

Mar 3, 2023

Fri

6733912

+ 433

81319

+ 4

N/A

Mar 2, 2023

Thu

6733479

+ 430

81315

+ 1

N/A

Mar 1, 2023

Wed

6733049

+ 412

81314

+ 3

N/A

Feb 28, 2023

Tue

6732637

+ 457

81311

+ 3

N/A

Feb 27, 2023

Mon

6732180

+ 451

81308

+ 4

N/A

Feb 26, 2023

Sun

6731729

+ 394

81304

+ 4

N/A

Feb 25, 2023

Sat

6731335

+ 434

81300

+ 4

N/A

Feb 24, 2023

Fri

6730901

---

81296

---

---
Embed
To embed this live counts widget on your own webpage? Simply copy and paste following code to your page and enjoy it wherever you want!
Customize Embed
About Kim NamJoo(김남주) (Apink(에이핑크)), Yook SungJae(육성재) (BTOB(비투비)) _ Photograph(사진)

Kim NamJoo(김남주) (Apink(에이핑크)), Yook SungJae(육성재) (BTOB(비투비)) _ Photograph(사진) [#Hashtag] 히스토리 - 죽어버릴지도 몰라 :: iTunes DL : https://itunes.apple.com/us/album/cube-for-season-blue-season/id1000953366?l=ko&ls=1 Apink's vocalist Kim NamJoo, loved for her great singing skills and bright personality, and BTOB's Yook SungJae, praised for his potential shown in "Masked Singer" and "Who Are You", release a surprise duet track. "Photograph" is a sweet love song, about how moments that could go forgotten become special memories which fill up the pages of a photo album when people fall in love. It's by the producers of 4MINUTE's "Cold Rain" and "Crazy". ▶1theK FB : http://www.facebook.com/1theK ▶1theK TW : https://twitter.com/1theK ▶1theK G+ : https://plus.google.com/+1theK 優れた歌唱力と特有のハツラツとしたエネルギーで愛されているApinkのボーカルライン'ナムジュ' と『覆面歌王』、『フーアーユー』で新たな可能性を認められているBTOBの'ソンジェ'が、サプライズデュエットソングを発表する。 「写真」は、なにげなく見過ごしてしまうすべてのことが思い出になってアルバムという空間を一つずつ着実にうめながら君と僕の愛の物語を完成していくというストーリーの甘い感じが引き立つラブソングで、4Minuteの「寒い雨」、「狂う」などを作業したプロデューサーの作品である。 뛰어난 가창력과 특유의 발랄한 에너지로 사랑 받는 Apink의 보컬라인 '남주'와 '복면가왕', '후아유'를 통해 새로운 가능성을 인정받고 있는 BTOB의 '성재'가 깜짝 듀엣 송을 발표한다. '사진'은 무심코 지나쳐 버릴 수도 있는 모든 것 들이 추억이 되어 사진첩이라는 공간을 하나씩 차곡차곡 채워 가며 너와 나의 사랑 이야기를 완성해 나간다는 스토리의 달달한 느낌이 돋보이는 러브송으로 포미닛의 '추운 비', '미쳐' 등을 작업한 프로듀서의 작품이다.
About YouTube Live Subscriber Count

Looking to track YouTube video live view counts in real-time? SocialCounts.org is the perfect destination for all your video tracking needs! Our platform utilizes YouTube's original API and advanced technology to provide nearly accurate estimations of live view counts for any YouTube video.
But that's not all! We also offer a unique comparison feature where you can compare the live view counts of any video with any channel, video, or profile. This makes it easy to compare and analyze the performance of different YouTube videos and channels.
At SocialCounts.org, we're committed to providing you with accurate and up-to-date data analysis for all your video tracking needs. Whether you're a content creator or simply a YouTube enthusiast, our platform is the perfect tool for monitoring the popularity and growth of your favorite videos.
So, if you're looking for a reliable source to track live view counts on YouTube, look no further than SocialCounts.org. Trust us to keep you in the know with real-time data analysis and comparison features.