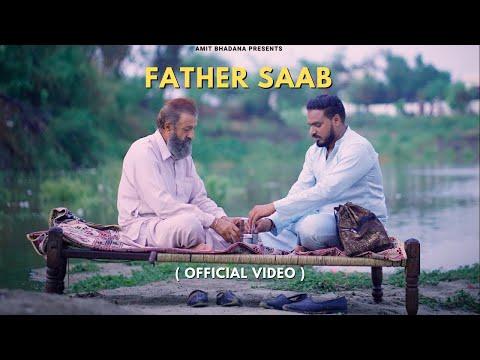 Father Saab ( Official Video ) - Amit Bhadana | King | Section 8 | Teji Sandhu
35094802
Father Saab ( Official Video ) - Amit Bhadana | King | Section 8 | Teji Sandhu youtube video stats
Date
Views
Likes
Dislikes

Mar 25, 2023

Sat

35094802

+ 1.76K

1624301

+ 19

N/A

Mar 24, 2023

Fri

35093036

+ 1.84K

1624282

+ 38

N/A

Mar 23, 2023

Thu

35091192

+ 1.74K

1624244

+ 49

N/A

Mar 22, 2023

Wed

35089452

+ 2.27K

1624195

+ 60

N/A

Mar 21, 2023

Tue

35087177

+ 2.1K

1624135

+ 66

N/A

Mar 20, 2023

Mon

35085077

+ 2.00K

1624069

+ 36

N/A

Mar 19, 2023

Sun

35083069

+ 2.03K

1624033

+ 35

N/A

Mar 18, 2023

Sat

35081033

+ 1.92K

1623998

+ 19

N/A

Mar 17, 2023

Fri

35079105

+ 1.83K

1623979

+ 23

N/A

Mar 16, 2023

Thu

35077270

+ 1.93K

1623956

+ 28

N/A

Mar 15, 2023

Wed

35075340

+ 1.87K

1623928

+ 28

N/A

Mar 14, 2023

Tue

35073463

+ 1.68K

1623900

+ 27

N/A

Mar 13, 2023

Mon

35071777

+ 1.71K

1623873

+ 33

N/A

Mar 12, 2023

Sun

35070059

+ 1.85K

1623840

+ 24

N/A

Mar 11, 2023

Sat

35068204

+ 1.61K

1623816

+ 24

N/A

Mar 10, 2023

Fri

35066592

+ 1.70K

1623792

+ 23

N/A

Mar 9, 2023

Thu

35064889

+ 1.59K

1623769

+ 33

N/A

Mar 8, 2023

Wed

35063296

+ 1.49K

1623736

+ 28

N/A

Mar 7, 2023

Tue

35061806

+ 1.87K

1623708

+ 32

N/A

Mar 6, 2023

Mon

35059929

+ 2.00K

1623676

+ 43

N/A

Mar 5, 2023

Sun

35057921

+ 2.5K

1623633

+ 67

N/A

Mar 4, 2023

Sat

35055421

+ 2.52K

1623566

+ 89

N/A

Mar 3, 2023

Fri

35052898

+ 2.64K

1623477

+ 100

N/A

Mar 2, 2023

Thu

35050250

+ 2.97K

1623377

+ 97

N/A

Mar 1, 2023

Wed

35047273

+ 1.97K

1623280

+ 49

N/A

Feb 28, 2023

Tue

35045300

+ 1.9K

1623231

+ 44

N/A

Feb 27, 2023

Mon

35043400

+ 1.74K

1623187

+ 40

N/A

Feb 26, 2023

Sun

35041653

+ 1.96K

1623147

+ 38

N/A

Feb 25, 2023

Sat

35039691

+ 2.01K

1623109

+ 29

N/A

Feb 24, 2023

Fri

35037678

---

1623080

---

---
Embed
To embed this live counts widget on your own webpage? Simply copy and paste following code to your page and enjoy it wherever you want!
Customize Embed
About Father Saab ( Official Video ) - Amit Bhadana | King | Section 8 | Teji Sandhu

"Father Saab" is the third song of Amit Bhadana which purely solely dedicated to his late father and family. The idea behind of this song was to show love and gratitude towards his father and family. This song will take you on a journey of father and son's beautiful relationship And this song comes with a very beautiful message that everyone should love and respect his/her father and family because once you loose them you will only regret. Audio Team :- Song - Father Saab Story By - Amit Bhadana Singer, Lyrics & Composition - King Music By - Section 8 Mix & Mastering - Sshiv Video Team :- Concept, Story & Screenplay - Amit Bhadana Directed By - Teji Sandhu Performed By - Seema Kaushal, Shavinder Mahal, Amit Bhadana, King DOP - Manish Shunty Editor & Colourist - Mr. Editor Chief Ad - SHERA 1st AD - Naman 2nd AD - Fanush Saini 3rd AD - Rudraksh Vashist ( Delhi Shoot ) 1st AC - Sachin Produced By - Amit Bhadana Amit's Management - Dheeraj Jorwal, Sanchit Goyal, Rohit Yadav, Ankit Yadav King's Management - KingsclanMGMT Line Production Company - Monty Production Line Producer - Monty Production Team - Gagan, Rajeev Amit's Make Up - Govind Shakla Amit's Hair - Rohit Diwakar King's Make Up - Govind Shakla King's Hair Stylist - Rohit Diwakar Shavinder's Mahal Makeup - Vicky Shavinder's Mahal Hair - Vivek Seema's Kaushal Makeup - Vicky Seema's Kaushal Hair - Vicky Costume Stylist & Designer - Aman Lotey Still Photographer / BTS - Farmer Sons Casting - Team Teji Sandhu Films Steadicam Ops - HMC Steadicam Assistant - Saurabh Camera - Cinedreams Cameraworks Lights - Deva Lights Gaffer - Babu Bhai Thumbnail By - Muzammil Hayaat Artist Coordinator - Shera & Monty Caterer - Monty Production Transportation - Hindustan Travel Genset / Vanity - Sukkha Security - Deepak & Team Spotboy - Chotu, Jeetu & Team Father Saab is also Available on all Music Streaming Platform :- Gaana :https://bit.ly/FAtherSaab Wynk :https://bit.ly/FATHERSAAB Spotify : https://bit.ly/FaTherSaab JioSaavn : https://bit.ly/FatherSaaB Resso : https://bit.ly/FAtherSaaB Apple Music : https://bit.ly/FatherSaab Amazon Music : https://bit.ly/FatherSAAB Youtube Music : https://bit.ly/FatherSaAb Special Thanks To :- Seema Kaushal Ji Shavinder Mahal Ji King Himachal Pradesh Police Chandigarh Police Punjab Police Delhi Police Isru Village Bathu Ki Ladi Temple Sabhapur Village #FatherSaab #AmitBhadana #King #FatherSong #AmitBhadanaSong PYAAR BANAYE RAKHE. Facebook: https://www.facebook.com/TheAmitBhadana Instagram: https://www.instagram.com/theamitbhadana Twitter: https://twitter.com/iAmitBhadana Youtube: https://www.youtube.com/channel/UC_vcKmg67vjMP7ciLnSxSHQ?view_as=subscriber
About YouTube Live Subscriber Count

Looking to track YouTube video live view counts in real-time? SocialCounts.org is the perfect destination for all your video tracking needs! Our platform utilizes YouTube's original API and advanced technology to provide nearly accurate estimations of live view counts for any YouTube video.
But that's not all! We also offer a unique comparison feature where you can compare the live view counts of any video with any channel, video, or profile. This makes it easy to compare and analyze the performance of different YouTube videos and channels.
At SocialCounts.org, we're committed to providing you with accurate and up-to-date data analysis for all your video tracking needs. Whether you're a content creator or simply a YouTube enthusiast, our platform is the perfect tool for monitoring the popularity and growth of your favorite videos.
So, if you're looking for a reliable source to track live view counts on YouTube, look no further than SocialCounts.org. Trust us to keep you in the know with real-time data analysis and comparison features.