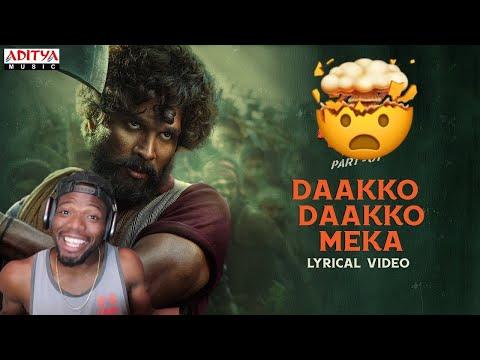 #Pushpa - The Rise (Telugu) - Daakko Daakko Meka | Allu Arjun, Rashmika | DSP | Sivam | (REACTION)
672405
#Pushpa - The Rise (Telugu) - Daakko Daakko Meka | Allu Arjun, Rashmika | DSP | Sivam | (REACTION) youtube video stats
Date
Views
Likes
Dislikes

Mar 20, 2023

Mon

672405

+ 25

28305

+ 1

N/A

Mar 19, 2023

Sun

672380

+ 17

28304

0

N/A

Mar 18, 2023

Sat

672363

+ 26

28304

0

N/A

Mar 17, 2023

Fri

672337

+ 13

28304

+ 2

N/A

Mar 16, 2023

Thu

672324

+ 16

28302

+ 1

N/A

Mar 15, 2023

Wed

672308

+ 15

28301

0

N/A

Mar 14, 2023

Tue

672293

+ 13

28301

+ 1

N/A

Mar 13, 2023

Mon

672280

+ 15

28300

+ 2

N/A

Mar 12, 2023

Sun

672265

+ 22

28298

0

N/A

Mar 11, 2023

Sat

672243

+ 14

28298

0

N/A

Mar 10, 2023

Fri

672229

+ 13

28298

+ 1

N/A

Mar 9, 2023

Thu

672216

+ 10

28297

0

N/A

Mar 8, 2023

Wed

672206

+ 12

28297

+ 1

N/A

Mar 7, 2023

Tue

672194

+ 12

28296

- 1

N/A

Mar 6, 2023

Mon

672182

+ 9

28297

0

N/A

Mar 5, 2023

Sun

672173

+ 10

28297

0

N/A

Mar 4, 2023

Sat

672163

+ 16

28297

+ 2

N/A

Mar 3, 2023

Fri

672147

+ 26

28295

0

N/A

Mar 2, 2023

Thu

672121

+ 10

28295

0

N/A

Mar 1, 2023

Wed

672111

+ 13

28295

+ 1

N/A

Feb 28, 2023

Tue

672098

+ 14

28294

0

N/A

Feb 27, 2023

Mon

672084

+ 15

28294

+ 1

N/A

Feb 26, 2023

Sun

672069

+ 25

28293

0

N/A

Feb 25, 2023

Sat

672044

+ 26

28293

+ 2

N/A

Feb 24, 2023

Fri

672018

+ 15

28291

+ 1

N/A

Feb 23, 2023

Thu

672003

+ 15

28290

+ 2

N/A

Feb 22, 2023

Wed

671988

+ 22

28288

+ 1

N/A

Feb 21, 2023

Tue

671966

+ 18

28287

+ 2

N/A

Feb 20, 2023

Mon

671948

+ 17

28285

0

N/A

Feb 19, 2023

Sun

671931

---

28285

---

---
Embed
To embed this live counts widget on your own webpage? Simply copy and paste following code to your page and enjoy it wherever you want!
Customize Embed
About #Pushpa - The Rise (Telugu) - Daakko Daakko Meka | Allu Arjun, Rashmika | DSP | Sivam | (REACTION)

Join this channel to get access to perks: https://www.youtube.com/channel/UCxKnEiD8bMyyCaG3oZITGow/join Hi guys, welcome back to my channel, it's your boi Spiritlocs. For today's video I am reacting to #Pushpa - #TheRise (Telugu) - #DaakkoDaakkoMeka | #AlluArjun, #Rashmika | #DSP | #Sivam | #Sukumar. I hope you enjoy it! #trending #newmusic #India #Tamil #Malaysia #Pushpadaakkodaakkomeka #daakkodaakkomekareaction #Pushpareaction #Pushpafirstsingle ╔═╦╗╔╦╗╔═╦═╦╦╦╦╗╔═╗ ║╚╣║║║╚╣╚╣╔╣╔╣║╚╣═╣ ╠╗║╚╝║║╠╗║╚╣║║║║║═╣ ╚═╩══╩═╩═╩═╩╝╚╩═╩═╝ Feel free to comment down below what you want me to react to next. Don't forget to Subscribe, Turn on post notifications, Like and Share this video. Thank you!!! Support the channel Cashapp $piritlocs Link to original video:https://www.youtube.com/watch?v=irsLfoFb-W0 Follow my IG: https://instagram.com/spiritlocs FAIR USE Notwithstanding the provisions of section 106 and 106A, the FAIR USE of a copyrighted work, including such use by reproduction in copies or phonorecords or by any other means specified by that section, for purposes such as review, comment, news reporting, education or research, is not an infringement of copyright. This video specifically, and this Youtube channel in general, may contain certain copyrighted works that were not specifically authorized to be used by the copyright holder(s), but which we believe in good faith are protected by federal law and the FAIR USE doctrine for one or more of the reasons noted above. If you have any specific concerns about this video please contact us at [email protected] so we can discuss. Thank you and God bless
About YouTube Live Subscriber Count

Looking to track YouTube video live view counts in real-time? SocialCounts.org is the perfect destination for all your video tracking needs! Our platform utilizes YouTube's original API and advanced technology to provide nearly accurate estimations of live view counts for any YouTube video.
But that's not all! We also offer a unique comparison feature where you can compare the live view counts of any video with any channel, video, or profile. This makes it easy to compare and analyze the performance of different YouTube videos and channels.
At SocialCounts.org, we're committed to providing you with accurate and up-to-date data analysis for all your video tracking needs. Whether you're a content creator or simply a YouTube enthusiast, our platform is the perfect tool for monitoring the popularity and growth of your favorite videos.
So, if you're looking for a reliable source to track live view counts on YouTube, look no further than SocialCounts.org. Trust us to keep you in the know with real-time data analysis and comparison features.