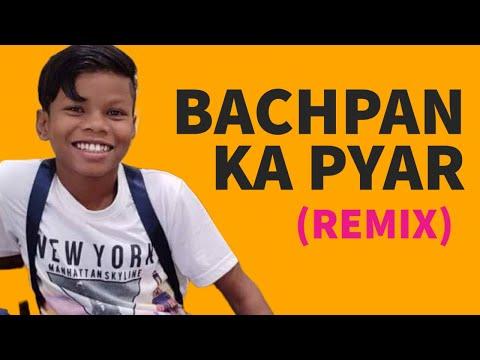 Bachpan Ka Pyar (Blazze Remix) | Sahdev | Kid Singing | Sonu Meri Darling | Viral Video (2021)
27485024
Bachpan Ka Pyar (Blazze Remix) | Sahdev | Kid Singing | Sonu Meri Darling | Viral Video (2021) youtube video stats
Date
Views
Likes
Dislikes

Mar 29, 2023

Wed

27485024

+ 885

967521

+ 17

N/A

Mar 28, 2023

Tue

27484139

+ 569

967504

+ 2

N/A

Mar 27, 2023

Mon

27483570

+ 440

967502

0

N/A

Mar 26, 2023

Sun

27483130

+ 513

967502

+ 1

N/A

Mar 25, 2023

Sat

27482617

+ 419

967501

+ 6

N/A

Mar 24, 2023

Fri

27482198

+ 334

967495

- 5

N/A

Mar 23, 2023

Thu

27481864

+ 381

967500

- 3

N/A

Mar 22, 2023

Wed

27481483

+ 343

967503

- 5

N/A

Mar 21, 2023

Tue

27481140

+ 325

967508

- 2

N/A

Mar 20, 2023

Mon

27480815

+ 336

967510

- 1

N/A

Mar 19, 2023

Sun

27480479

+ 309

967511

- 9

N/A

Mar 18, 2023

Sat

27480170

+ 316

967520

+ 1

N/A

Mar 17, 2023

Fri

27479854

+ 270

967519

+ 5

N/A

Mar 16, 2023

Thu

27479584

+ 454

967514

+ 3

N/A

Mar 15, 2023

Wed

27479130

+ 423

967511

0

N/A

Mar 14, 2023

Tue

27478707

+ 378

967511

+ 7

N/A

Mar 13, 2023

Mon

27478329

+ 375

967504

+ 3

N/A

Mar 12, 2023

Sun

27477954

+ 510

967501

0

N/A

Mar 11, 2023

Sat

27477444

+ 442

967501

- 1

N/A

Mar 10, 2023

Fri

27477002

+ 316

967502

+ 5

N/A

Mar 9, 2023

Thu

27476686

+ 368

967497

- 2

N/A

Mar 8, 2023

Wed

27476318

+ 511

967499

+ 3

N/A

Mar 7, 2023

Tue

27475807

+ 381

967496

0

N/A

Mar 6, 2023

Mon

27475426

+ 197

967496

- 5

N/A

Mar 5, 2023

Sun

27475229

+ 248

967501

- 8

N/A

Mar 4, 2023

Sat

27474981

+ 265

967509

- 11

N/A

Mar 3, 2023

Fri

27474716

+ 257

967520

+ 2

N/A

Mar 2, 2023

Thu

27474459

+ 271

967518

- 2

N/A

Mar 1, 2023

Wed

27474188

+ 253

967520

- 9

N/A

Feb 28, 2023

Tue

27473935

---

967529

---

---
Embed
To embed this live counts widget on your own webpage? Simply copy and paste following code to your page and enjoy it wherever you want!
Customize Embed
About Bachpan Ka Pyar (Blazze Remix) | Sahdev | Kid Singing | Sonu Meri Darling | Viral Video (2021)

Original Track Credits Song Name : Bachpan Ka Pyar Singer : Kamlesh Barot Artist : Kamlesh Barot, Neha Suthar Lyrics : P.P.Bariya Music : Mayur Nadiya Video Directer : Raju Patel Genre : Hindi Love Song Label : Meshwa Electronics Link : https://www.youtube.com/watch?v=GZOSaO99nvQ Visit our website for more details : http://www.blazzestudios.com 📝 Any Use of my beats REQUIRE CREDIT IN THE TITLE (Prod. by Blazze). There are NO Exceptions. Any Social Media use of my Beats require credit to me In the caption @blazzemusic You have to purchase the beat for Digital Distribution on streaming services like Spotify, Apple, Amazon etc, otherwise you may get a Copyright Claim or a Video Take Down. Thank You Follow Rosh Blazze ✔️ Soundcloud: http://www.soundcloud.com/BlazzeMusic Instagram: http://www.instagram.com/BlazzeMusic YouTube: http://www.youtube.com/c/BlazzeMusic ▶️ Find me also on: Spotify: https://open.spotify.com/artist/6XU4o... Apple Music: https://music.apple.com/us/artist/ros... Amazon Music: https://www.amazon.co.uk/Rosh-Blazze-... Website: https://www.blazzestudios.com/services Lyrics Sonu meri darling Jaane meri jaaneman Bachpan ka pyar mera Bhul nahi jana re Jaisa mera pyar hai Jaan tujhe kiya hai Bachpan ka pyar mera Bhul nahi jana re #BachpanKaPyar #SonuMeriDarling #ViralVideo #KidSinging #DialogWithBeats Background Source : YouTube ▬▬▬▬▬▬▬▬▬▬▬▬▬▬▬▬▬▬▬▬▬▬▬▬▬▬▬ If any Photographer/Videographer/Artist/Label has an issue with this upload, please contact us and we will remove it immediately. Contact E-Mail : [email protected] ▬▬▬▬▬▬▬▬▬▬▬▬▬▬▬▬▬▬▬▬▬▬▬▬▬▬▬ All Rights Reserved © 2019 Blazze Studio Underground
About YouTube Live Subscriber Count

Looking to track YouTube video live view counts in real-time? SocialCounts.org is the perfect destination for all your video tracking needs! Our platform utilizes YouTube's original API and advanced technology to provide nearly accurate estimations of live view counts for any YouTube video.
But that's not all! We also offer a unique comparison feature where you can compare the live view counts of any video with any channel, video, or profile. This makes it easy to compare and analyze the performance of different YouTube videos and channels.
At SocialCounts.org, we're committed to providing you with accurate and up-to-date data analysis for all your video tracking needs. Whether you're a content creator or simply a YouTube enthusiast, our platform is the perfect tool for monitoring the popularity and growth of your favorite videos.
So, if you're looking for a reliable source to track live view counts on YouTube, look no further than SocialCounts.org. Trust us to keep you in the know with real-time data analysis and comparison features.