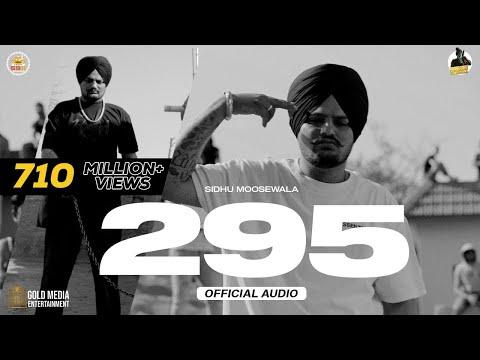 295 (Official Audio) | Sidhu Moose Wala | The Kidd | Moosetape
445989581
295 (Official Audio) | Sidhu Moose Wala | The Kidd | Moosetape youtube video stats
Date
Views
Likes
Dislikes

Mar 29, 2023

Wed

445989581

+ 482K

8474758

+ 6.73K

N/A

Mar 28, 2023

Tue

445507445

+ 507K

8468024

+ 6.56K

N/A

Mar 27, 2023

Mon

445000058

+ 478K

8461458

+ 6.44K

N/A

Mar 26, 2023

Sun

444521207

+ 625K

8455014

+ 7.60K

N/A

Mar 25, 2023

Sat

443895511

+ 520K

8447407

+ 6.82K

N/A

Mar 24, 2023

Fri

443374882

+ 588K

8440585

+ 6.93K

N/A

Mar 23, 2023

Thu

442786160

+ 605K

8433650

+ 7.05K

N/A

Mar 22, 2023

Wed

442180814

+ 639K

8426599

+ 6.96K

N/A

Mar 21, 2023

Tue

441541539

+ 588K

8419635

+ 6.64K

N/A

Mar 20, 2023

Mon

440953247

+ 584K

8412992

+ 6.70K

N/A

Mar 19, 2023

Sun

440368528

+ 725K

8406284

+ 8.48K

N/A

Mar 18, 2023

Sat

439643048

+ 655K

8397795

+ 7.71K

N/A

Mar 17, 2023

Fri

438987313

+ 664K

8390082

+ 8.12K

N/A

Mar 16, 2023

Thu

438323256

+ 642K

8381956

+ 7.51K

N/A

Mar 15, 2023

Wed

437680432

+ 675K

8374442

+ 7.41K

N/A

Mar 14, 2023

Tue

437005177

+ 537K

8367023

+ 7.58K

N/A

Mar 13, 2023

Mon

436467360

+ 553K

8359443

+ 7.14K

N/A

Mar 12, 2023

Sun

435914169

+ 754K

8352296

+ 7.96K

N/A

Mar 11, 2023

Sat

435159963

+ 622K

8344328

+ 8.03K

N/A

Mar 10, 2023

Fri

434537380

+ 545K

8336298

+ 7.21K

N/A

Mar 9, 2023

Thu

433992013

+ 600K

8329085

+ 7.03K

N/A

Mar 8, 2023

Wed

433391551

+ 666K

8322055

+ 7.34K

N/A

Mar 7, 2023

Tue

432725409

+ 624K

8314713

+ 7.47K

N/A

Mar 6, 2023

Mon

432100997

+ 607K

8307234

+ 7.29K

N/A

Mar 5, 2023

Sun

431493451

+ 737K

8299936

+ 8.28K

N/A

Mar 4, 2023

Sat

430755610

+ 643K

8291651

+ 7.58K

N/A

Mar 3, 2023

Fri

430112223

+ 547K

8284071

+ 6.96K

N/A

Mar 2, 2023

Thu

429564454

+ 601K

8277102

+ 6.77K

N/A

Mar 1, 2023

Wed

428963421

+ 539K

8270327

+ 6.07K

N/A

Feb 28, 2023

Tue

428423625

---

8264248

---

---
Embed
To embed this live counts widget on your own webpage? Simply copy and paste following code to your page and enjoy it wherever you want!
Customize Embed
About 295 (Official Audio) | Sidhu Moose Wala | The Kidd | Moosetape

Sidhu Moose Wala Presente "295" from Moosetape Singer/Lyrics/Composer - Sidhu Moose Wala Music - The Kidd Mix & Master - Dense Visuals - Navkaran Brar Promotions - Gold Media Entertainment, One Digital Entertainment Listen to Moosetape on Spotify at: https://open.spotify.com/album/45ZIondgVoMB84MQQaUo9T Enjoy And Stay Connected With Artist || SIDHU MOOSE WALA Click to Subscribe - https://bit.ly/SidhuMooseWalaSubscribe Twitter - https://www.twitter.com/iSidhuMooseWala Facebook - https://www.facebook.com/SidhuMooseWala Instagram - https://instagram.com/Sidhu_MooseWala SnapChat - https://www.snapchat.com/add/SidhuShubh
About YouTube Live Subscriber Count

Looking to track YouTube video live view counts in real-time? SocialCounts.org is the perfect destination for all your video tracking needs! Our platform utilizes YouTube's original API and advanced technology to provide nearly accurate estimations of live view counts for any YouTube video.
But that's not all! We also offer a unique comparison feature where you can compare the live view counts of any video with any channel, video, or profile. This makes it easy to compare and analyze the performance of different YouTube videos and channels.
At SocialCounts.org, we're committed to providing you with accurate and up-to-date data analysis for all your video tracking needs. Whether you're a content creator or simply a YouTube enthusiast, our platform is the perfect tool for monitoring the popularity and growth of your favorite videos.
So, if you're looking for a reliable source to track live view counts on YouTube, look no further than SocialCounts.org. Trust us to keep you in the know with real-time data analysis and comparison features.