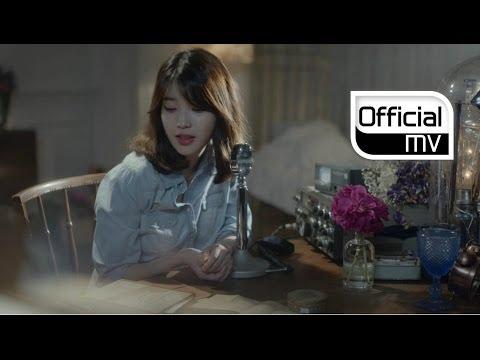 [MV] IU(아이유) _ Naui Yetnal Iyagi(나의 옛날이야기) : My old story
28056609
[MV] IU(아이유) _ Naui Yetnal Iyagi(나의 옛날이야기) : My old story youtube video stats
Date
Views
Likes
Dislikes

Mar 31, 2023

Fri

28126743

+ 5.05K

300569

+ 27

N/A

Mar 30, 2023

Thu

28121687

+ 4.97K

300542

+ 23

N/A

Mar 29, 2023

Wed

28116712

+ 5.23K

300519

+ 26

N/A

Mar 28, 2023

Tue

28111478

+ 5.24K

300493

+ 38

N/A

Mar 27, 2023

Mon

28106231

+ 5.06K

300455

+ 38

N/A

Mar 26, 2023

Sun

28101164

+ 4.93K

300417

+ 21

N/A

Mar 25, 2023

Sat

28096225

+ 4.89K

300396

+ 39

N/A

Mar 24, 2023

Fri

28091329

+ 5.38K

300357

+ 37

N/A

Mar 23, 2023

Thu

28085949

+ 5.06K

300320

+ 34

N/A

Mar 22, 2023

Wed

28080881

+ 5.35K

300286

+ 46

N/A

Mar 21, 2023

Tue

28075527

+ 5.4K

300240

+ 39

N/A

Mar 20, 2023

Mon

28070127

+ 5.53K

300201

+ 38

N/A

Mar 19, 2023

Sun

28064590

+ 5.10K

300163

+ 37

N/A

Mar 18, 2023

Sat

28059484

+ 5.21K

300126

+ 48

N/A

Mar 17, 2023

Fri

28054271

+ 5.85K

300078

+ 46

N/A

Mar 16, 2023

Thu

28048420

+ 6.31K

300032

+ 55

N/A

Mar 15, 2023

Wed

28042105

+ 6.37K

299977

+ 55

N/A

Mar 14, 2023

Tue

28035731

+ 5.70K

299922

+ 40

N/A

Mar 13, 2023

Mon

28030027

+ 5.89K

299882

+ 40

N/A

Mar 12, 2023

Sun

28024133

+ 5.66K

299842

+ 26

N/A

Mar 11, 2023

Sat

28018472

+ 4.73K

299816

+ 36

N/A

Mar 10, 2023

Fri

28013741

+ 5.23K

299780

+ 21

N/A

Mar 9, 2023

Thu

28008503

+ 5.49K

299759

+ 35

N/A

Mar 8, 2023

Wed

28003012

+ 5.22K

299724

+ 38

N/A

Mar 7, 2023

Tue

27997787

+ 5.90K

299686

+ 38

N/A

Mar 6, 2023

Mon

27991881

+ 5.19K

299648

+ 31

N/A

Mar 5, 2023

Sun

27986688

+ 5.58K

299617

+ 41

N/A

Mar 4, 2023

Sat

27981103

+ 5.19K

299576

+ 36

N/A

Mar 3, 2023

Fri

27975904

+ 5.65K

299540

+ 26

N/A

Mar 2, 2023

Thu

27970245

---

299514

---

---
Embed
To embed this live counts widget on your own webpage? Simply copy and paste following code to your page and enjoy it wherever you want!
Customize Embed
About [MV] IU(아이유) _ Naui Yetnal Iyagi(나의 옛날이야기) : My old story

[MV] IU(아이유) _ Naui Yetnal Iyagi(나의 옛날이야기) : My old story *English subtitles are now available. :D (Please click on 'CC' button or activate 'Interactive Transcript' function) Traces of unfading, unforgettable memories piercing through generations... IU discovers these 'bookmarks' from songs of generations past, and reinterprets them with her own feeling and voice as gifts for today's listeners in her special mini-album. All seven songs featured in this album have been selected by IU, who often listens to oldies, particularly because she felt as if the songs were gifts to her as well. Throughout the remake process, IU tried to maintain the original's emotions, while melting in her colors. IU's "[Naui Yetnal Iyagi] : My Old Story" isn't necessarily a remake with modern musical structure and techniques, but more of an emotional one -- reviving the original's vibe of a girl in love singing for her crush. ▶1theK FB : http://www.facebook.com/1theK ▶1theK TW : https://twitter.com/1theK ▶1theK G+ : https://plus.google.com/+1theK 時間が経っても色褪せない、一度は取り出してみたい世代を超える思い出の痕跡。アイユ(IU)の今回のスペシャルミニアルバムは、このように前の世代の音楽の中から「コッ・ガルピ[Kkot-Galpi] : A flower bookmark」を発見して、それを自分だけの感性と声で今の世代の聴取者にプレゼントするという意味を込めている。7曲の収録曲は、普段昔の歌を楽しんで聞くアイユが、この曲を発見した時、思いもよらなかった贈り物をもらったような感じを振り返って直接選曲し、出来るだけ原曲の感性を生かしながらも、自分の色を表す方向でリメイク作業を行った。 アイユの「ナエ・イェンナル・イヤギ[Naui Yetnal Iyagi] : My old story」は、音楽的形態と現代的な技巧で再解釈されたリメイクというよりは、切ないその頃の原曲の感情を少女の視点でそのまま描いたまるで片思いをしていた人からの答えに近い感性面のリメーク曲である。 시간이 흘러도 바래지 않는, 한 번쯤 다시 꺼내어보고 싶은 세대를 관통하는 추억의 흔적. 아이유(IU)의 이번 스페셜 미니앨범은 이처럼 이전 세대의 음악 속에서 '꽃갈피'들을 발견해내고, 그것을 다시 자신만의 감성과 목소리로 되새겨 현 세대의 청자들에게 선물한다는 의미를 담고 있다. 7곡의 수록곡들은 평소 옛 노래들을 즐겨 듣는 아이유가 이 곡들을 처음 발견했을 때 생각지도 못했던 설레는 선물을 받았던 것 같은 느낌을 되새겨 직접 선곡하였고, 최대한 원곡의 감성을 살리면서도 본인만의 색깔을 절충하여 녹여내는 방향으로 리메이크 작업을 진행했다. 아이유의 "나의 옛날이야기"는 음악적 형태와 현대적 기교로 재해석된 리메이크라기 보다는 애태우던 그 시절에 대한 원곡의 정서를 소녀의 시점으로 고스란히 그려낸 마치 짝사랑하던 대상의 화답에 가까운 감성적 측면의 리메이크 곡이다.
About YouTube Live Subscriber Count

Looking to track YouTube video live view counts in real-time? SocialCounts.org is the perfect destination for all your video tracking needs! Our platform utilizes YouTube's original API and advanced technology to provide nearly accurate estimations of live view counts for any YouTube video.
But that's not all! We also offer a unique comparison feature where you can compare the live view counts of any video with any channel, video, or profile. This makes it easy to compare and analyze the performance of different YouTube videos and channels.
At SocialCounts.org, we're committed to providing you with accurate and up-to-date data analysis for all your video tracking needs. Whether you're a content creator or simply a YouTube enthusiast, our platform is the perfect tool for monitoring the popularity and growth of your favorite videos.
So, if you're looking for a reliable source to track live view counts on YouTube, look no further than SocialCounts.org. Trust us to keep you in the know with real-time data analysis and comparison features.