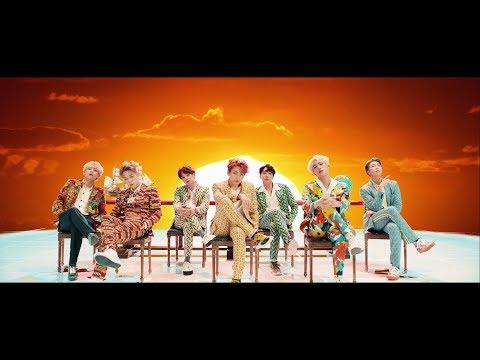 BTS (방탄소년단) 'IDOL' Official MV
1210633332
BTS (방탄소년단) 'IDOL' Official MV youtube video stats
Date
Views
Likes
Dislikes

Mar 26, 2023

Sun

1210633332

+ 123K

20304206

+ 926

N/A

Mar 25, 2023

Sat

1210510324

+ 229K

20303280

+ 2.32K

N/A

Mar 24, 2023

Fri

1210280956

+ 215K

20300960

+ 1.97K

N/A

Mar 23, 2023

Thu

1210065864

+ 192K

20298984

+ 1.61K

N/A

Mar 22, 2023

Wed

1209873346

+ 198K

20297365

+ 1.73K

N/A

Mar 21, 2023

Tue

1209675159

+ 230K

20295634

+ 2.00K

N/A

Mar 20, 2023

Mon

1209444337

+ 218K

20293627

+ 1.95K

N/A

Mar 19, 2023

Sun

1209225371

+ 235K

20291675

+ 2.33K

N/A

Mar 18, 2023

Sat

1208990241

+ 255K

20289336

+ 2.62K

N/A

Mar 17, 2023

Fri

1208735159

+ 224K

20286711

+ 2.45K

N/A

Mar 16, 2023

Thu

1208510349

+ 212K

20284254

+ 1.91K

N/A

Mar 15, 2023

Wed

1208298246

+ 224K

20282342

+ 1.85K

N/A

Mar 14, 2023

Tue

1208073599

+ 191K

20280487

+ 1.70K

N/A

Mar 13, 2023

Mon

1207882127

+ 211K

20278782

+ 1.82K

N/A

Mar 12, 2023

Sun

1207670260

+ 269K

20276954

+ 2.22K

N/A

Mar 11, 2023

Sat

1207401123

+ 240K

20274725

+ 2.24K

N/A

Mar 10, 2023

Fri

1207160572

+ 204K

20272483

+ 1.87K

N/A

Mar 9, 2023

Thu

1206956480

+ 224K

20270612

+ 1.73K

N/A

Mar 8, 2023

Wed

1206731641

+ 228K

20268874

+ 1.97K

N/A

Mar 7, 2023

Tue

1206503536

+ 228K

20266904

+ 2.07K

N/A

Mar 6, 2023

Mon

1206275200

+ 234K

20264826

+ 2.05K

N/A

Mar 5, 2023

Sun

1206040475

+ 278K

20262767

+ 2.55K

N/A

Mar 4, 2023

Sat

1205762074

+ 255K

20260217

+ 2.63K

N/A

Mar 3, 2023

Fri

1205506553

+ 232K

20257581

+ 2.12K

N/A

Mar 2, 2023

Thu

1205274552

+ 255K

20255455

+ 2.10K

N/A

Mar 1, 2023

Wed

1205019175

+ 228K

20253349

+ 2.05K

N/A

Feb 28, 2023

Tue

1204790999

+ 225K

20251293

+ 2.06K

N/A

Feb 27, 2023

Mon

1204565475

+ 216K

20249224

+ 1.83K

N/A

Feb 26, 2023

Sun

1204348784

+ 253K

20247390

+ 2.39K

N/A

Feb 25, 2023

Sat

1204095382

---

20244995

---

---
Embed
To embed this live counts widget on your own webpage? Simply copy and paste following code to your page and enjoy it wherever you want!
Customize Embed
About BTS (방탄소년단) 'IDOL' Official MV

BTS (방탄소년단) 'IDOL' Official MV Director : YongSeok Choi (Lumpens) Assistant Director : Guzza, MinJe Jeong, HyeJeong Park (Lumpens) Director of Photography : HyunWoo Nam(GDW) Gaffer : HyunSuk Song (Real lighting) Art Director : JinSil Park, Bona Kim (MU:E) Art Team : HyunSeung Lee, YeMin Ahn Construction Manager : SukKi Song Key Scenic artist : Yeongjun Hong, KwangHyun Lim, SangHyeok Seo Show Light : SungKeun Ma (A&T light) Lift Operating : Jong Kang BigHit Entertainment. Rights are reserved selectively in the video. Unauthorized reproduction is a violation of applicable laws. Manufactured by BigHit Entertainment, Seoul, Korea Connect with BTS: http://www.ibighit.com http://twitter.com/BTS_bighit http://twitter.com/BTS_twt https://www.facebook.com/ibighit/ http://www.facebook.com/bangtan.official http://instagram.com/BTS.bighitofficial http://weibo.com/BTSbighit #BTS #방탄소년단 #IDOL #아이돌 #LOVE_YOURSELF #Answer #MV #얼쑤 #URSOO
About YouTube Live Subscriber Count

Looking to track YouTube video live view counts in real-time? SocialCounts.org is the perfect destination for all your video tracking needs! Our platform utilizes YouTube's original API and advanced technology to provide nearly accurate estimations of live view counts for any YouTube video.
But that's not all! We also offer a unique comparison feature where you can compare the live view counts of any video with any channel, video, or profile. This makes it easy to compare and analyze the performance of different YouTube videos and channels.
At SocialCounts.org, we're committed to providing you with accurate and up-to-date data analysis for all your video tracking needs. Whether you're a content creator or simply a YouTube enthusiast, our platform is the perfect tool for monitoring the popularity and growth of your favorite videos.
So, if you're looking for a reliable source to track live view counts on YouTube, look no further than SocialCounts.org. Trust us to keep you in the know with real-time data analysis and comparison features.