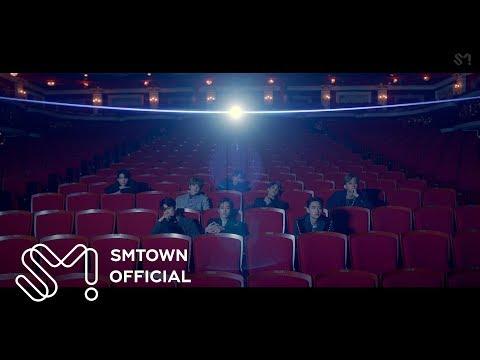 EXO 엑소 'Love Shot' MV
560405912
EXO 엑소 'Love Shot' MV youtube video stats
Date
Views
Likes
Dislikes

Mar 22, 2023

Wed

560405912

+ 46.6K

8668757

+ 370

N/A

Mar 21, 2023

Tue

560359291

+ 139K

8668387

+ 1.21K

N/A

Mar 20, 2023

Mon

560219343

+ 141K

8667172

+ 1.23K

N/A

Mar 19, 2023

Sun

560077397

+ 162K

8665934

+ 1.53K

N/A

Mar 18, 2023

Sat

559915029

+ 152K

8664399

+ 1.42K

N/A

Mar 17, 2023

Fri

559762662

+ 134K

8662973

+ 1.25K

N/A

Mar 16, 2023

Thu

559628110

+ 136K

8661715

+ 1.25K

N/A

Mar 15, 2023

Wed

559491783

+ 158K

8660457

+ 1.31K

N/A

Mar 14, 2023

Tue

559333338

+ 134K

8659147

+ 1.47K

N/A

Mar 13, 2023

Mon

559198711

+ 141K

8657669

+ 1.38K

N/A

Mar 12, 2023

Sun

559057495

+ 147K

8656287

+ 1.11K

N/A

Mar 11, 2023

Sat

558910300

+ 134K

8655168

+ 1.06K

N/A

Mar 10, 2023

Fri

558775878

+ 130K

8654105

+ 1.05K

N/A

Mar 9, 2023

Thu

558645539

+ 128K

8653051

+ 866

N/A

Mar 8, 2023

Wed

558516809

+ 151K

8652185

+ 1.09K

N/A

Mar 7, 2023

Tue

558365438

+ 134K

8651095

+ 944

N/A

Mar 6, 2023

Mon

558230639

+ 130K

8650151

+ 952

N/A

Mar 5, 2023

Sun

558100505

+ 140K

8649199

+ 1.09K

N/A

Mar 4, 2023

Sat

557959849

+ 142K

8648102

+ 1.10K

N/A

Mar 3, 2023

Fri

557817038

+ 127K

8646995

+ 943

N/A

Mar 2, 2023

Thu

557689762

+ 140K

8646052

+ 1.05K

N/A

Mar 1, 2023

Wed

557548921

+ 141K

8645000

+ 1.14K

N/A

Feb 28, 2023

Tue

557407744

+ 138K

8643854

+ 1.09K

N/A

Feb 27, 2023

Mon

557269415

+ 136K

8642762

+ 1.09K

N/A

Feb 26, 2023

Sun

557132943

+ 149K

8641672

+ 1.25K

N/A

Feb 25, 2023

Sat

556983917

+ 141K

8640419

+ 1.26K

N/A

Feb 24, 2023

Fri

556842606

+ 133K

8639154

+ 1.11K

N/A

Feb 23, 2023

Thu

556709407

+ 151K

8638039

+ 1.10K

N/A

Feb 22, 2023

Wed

556558331

+ 154K

8636934

+ 1.27K

N/A

Feb 21, 2023

Tue

556403745

---

8635661

---

---
Embed
To embed this live counts widget on your own webpage? Simply copy and paste following code to your page and enjoy it wherever you want!
Customize Embed
About EXO 엑소 'Love Shot' MV

EXO's the 5th album repackage "LOVE SHOT" is out! Listen and download on iTunes & Apple Music, Spotify, and Google Play Music http://smarturl.it/EXO_LOVESHOT [Tracklist] 01 Love Shot 02 Tempo 03 트라우마 (Trauma) 04 Wait 05 Sign 06 닿은 순간 (Ooh La La La) 07 Gravity 08 가끔 (With You) 09 24/7 10 후폭풍 (Bad Dream) 11 Damage 12 여기 있을게 (Smile On My Face) 13 오아시스 (Oasis) 14 宣告 (Love Shot) 15 节奏 (Tempo) EXO Official http://www.youtube.com/weareoneEXO http://www.facebook.com/weareoneEXO http://www.instagram.com/weareone.exo http://twitter.com/weareoneEXO #EXO #엑소 #LoveShot #러브샷 #LOVESHOT EXO 엑소 'Love Shot' MV ℗ SM Entertainment
About YouTube Live Subscriber Count

Looking to track YouTube video live view counts in real-time? SocialCounts.org is the perfect destination for all your video tracking needs! Our platform utilizes YouTube's original API and advanced technology to provide nearly accurate estimations of live view counts for any YouTube video.
But that's not all! We also offer a unique comparison feature where you can compare the live view counts of any video with any channel, video, or profile. This makes it easy to compare and analyze the performance of different YouTube videos and channels.
At SocialCounts.org, we're committed to providing you with accurate and up-to-date data analysis for all your video tracking needs. Whether you're a content creator or simply a YouTube enthusiast, our platform is the perfect tool for monitoring the popularity and growth of your favorite videos.
So, if you're looking for a reliable source to track live view counts on YouTube, look no further than SocialCounts.org. Trust us to keep you in the know with real-time data analysis and comparison features.