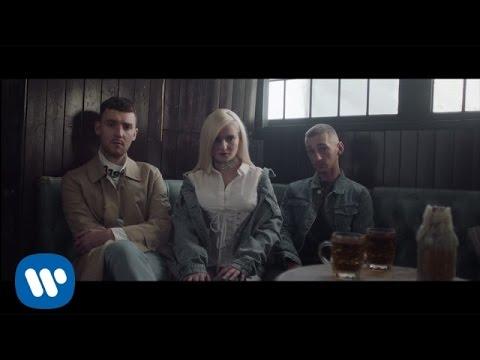 Clean Bandit - Rockabye (feat. Sean Paul & Anne-Marie) [Official Video]
2775497044
Clean Bandit - Rockabye (feat. Sean Paul & Anne-Marie) [Official Video] youtube video stats
Date
Views
Likes
Dislikes

Mar 20, 2023

Mon

2775497044

+ 296K

13417323

+ 1.60K

N/A

Mar 19, 2023

Sun

2775200619

+ 333K

13415718

+ 1.85K

N/A

Mar 18, 2023

Sat

2774866636

+ 331K

13413864

+ 1.86K

N/A

Mar 17, 2023

Fri

2774534755

+ 275K

13411995

+ 1.35K

N/A

Mar 16, 2023

Thu

2774259238

+ 277K

13410638

+ 1.41K

N/A

Mar 15, 2023

Wed

2773981766

+ 283K

13409220

+ 1.52K

N/A

Mar 14, 2023

Tue

2773698111

+ 256K

13407698

+ 1.44K

N/A

Mar 13, 2023

Mon

2773441969

+ 269K

13406258

+ 1.47K

N/A

Mar 12, 2023

Sun

2773172859

+ 307K

13404782

+ 1.80K

N/A

Mar 11, 2023

Sat

2772865318

+ 289K

13402977

+ 1.88K

N/A

Mar 10, 2023

Fri

2772575713

+ 273K

13401096

+ 1.75K

N/A

Mar 9, 2023

Thu

2772302601

+ 298K

13399340

+ 1.67K

N/A

Mar 8, 2023

Wed

2772004359

+ 338K

13397667

+ 1.87K

N/A

Mar 7, 2023

Tue

2771665834

+ 311K

13395788

+ 1.77K

N/A

Mar 6, 2023

Mon

2771354732

+ 294K

13394009

+ 1.74K

N/A

Mar 5, 2023

Sun

2771060301

+ 330K

13392265

+ 2.09K

N/A

Mar 4, 2023

Sat

2770729949

+ 361K

13390173

+ 2.24K

N/A

Mar 3, 2023

Fri

2770368416

+ 313K

13387933

+ 1.94K

N/A

Mar 2, 2023

Thu

2770054678

+ 335K

13385986

+ 1.72K

N/A

Mar 1, 2023

Wed

2769718901

+ 346K

13384261

+ 2.05K

N/A

Feb 28, 2023

Tue

2769372035

+ 306K

13382211

+ 1.93K

N/A

Feb 27, 2023

Mon

2769065091

+ 266K

13380280

+ 1.70K

N/A

Feb 26, 2023

Sun

2768798225

+ 290K

13378575

+ 1.62K

N/A

Feb 25, 2023

Sat

2768508101

+ 303K

13376953

+ 1.60K

N/A

Feb 24, 2023

Fri

2768204653

+ 273K

13375348

+ 1.35K

N/A

Feb 23, 2023

Thu

2767930934

+ 295K

13373989

+ 1.62K

N/A

Feb 22, 2023

Wed

2767635819

+ 292K

13372366

+ 1.63K

N/A

Feb 21, 2023

Tue

2767342876

+ 285K

13370730

+ 1.73K

N/A

Feb 20, 2023

Mon

2767057326

+ 281K

13368996

+ 1.76K

N/A

Feb 19, 2023

Sun

2766775995

---

13367231

---

---
Embed
To embed this live counts widget on your own webpage? Simply copy and paste following code to your page and enjoy it wherever you want!
Customize Embed
About Clean Bandit - Rockabye (feat. Sean Paul & Anne-Marie) [Official Video]

Listen to our new song Don't Leave Me Lonely https://cleanbandit.lnk.to/dont-leave-me-lonelyIN Click here to subscribe: http://bit.ly/SubscribeToCleanBandit Video directed by Jack Creative Directed by Grace Follow us: Website: http://cleanbandit.co.uk/ Facebook: http://www.facebook.com/cleanbandit Twitter: http://www.twitter.com/cleanbandit Instagram: http://instagram.com/cleanbandit Soundcloud: http://www.soundcloud.com/cleanbandit Spotify: http://www.atlre.co.uk/CleanBanditSpo...
About YouTube Live Subscriber Count

Looking to track YouTube video live view counts in real-time? SocialCounts.org is the perfect destination for all your video tracking needs! Our platform utilizes YouTube's original API and advanced technology to provide nearly accurate estimations of live view counts for any YouTube video.
But that's not all! We also offer a unique comparison feature where you can compare the live view counts of any video with any channel, video, or profile. This makes it easy to compare and analyze the performance of different YouTube videos and channels.
At SocialCounts.org, we're committed to providing you with accurate and up-to-date data analysis for all your video tracking needs. Whether you're a content creator or simply a YouTube enthusiast, our platform is the perfect tool for monitoring the popularity and growth of your favorite videos.
So, if you're looking for a reliable source to track live view counts on YouTube, look no further than SocialCounts.org. Trust us to keep you in the know with real-time data analysis and comparison features.