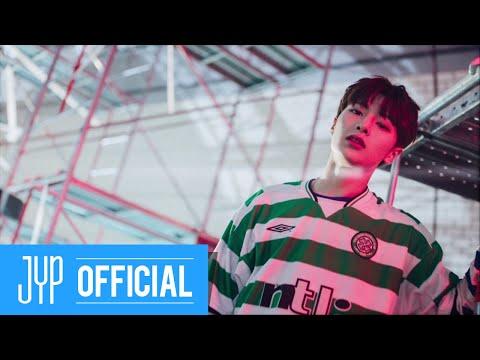 Stray Kids "My Pace" M/V
114137249
Stray Kids "My Pace" M/V youtube video stats
Date
Views
Likes
Dislikes

Mar 21, 2023

Tue

114137249

+ 15.4K

2410548

+ 373

N/A

Mar 20, 2023

Mon

114121840

+ 15.9K

2410175

+ 423

N/A

Mar 19, 2023

Sun

114105928

+ 17.9K

2409752

+ 477

N/A

Mar 18, 2023

Sat

114088009

+ 16.1K

2409275

+ 370

N/A

Mar 17, 2023

Fri

114071884

+ 15.2K

2408905

+ 359

N/A

Mar 16, 2023

Thu

114056665

+ 15.3K

2408546

+ 329

N/A

Mar 15, 2023

Wed

114041317

+ 16.3K

2408217

+ 353

N/A

Mar 14, 2023

Tue

114024925

+ 14.9K

2407864

+ 367

N/A

Mar 13, 2023

Mon

114009956

+ 16.9K

2407497

+ 427

N/A

Mar 12, 2023

Sun

113993017

+ 19.6K

2407070

+ 484

N/A

Mar 11, 2023

Sat

113973413

+ 15.7K

2406586

+ 419

N/A

Mar 10, 2023

Fri

113957707

+ 14.4K

2406167

+ 360

N/A

Mar 9, 2023

Thu

113943215

+ 14.7K

2405807

+ 328

N/A

Mar 8, 2023

Wed

113928430

+ 15.1K

2405479

+ 379

N/A

Mar 7, 2023

Tue

113913236

+ 16.4K

2405100

+ 416

N/A

Mar 6, 2023

Mon

113896761

+ 16.8K

2404684

+ 382

N/A

Mar 5, 2023

Sun

113879893

+ 18.5K

2404302

+ 456

N/A

Mar 4, 2023

Sat

113861383

+ 16.3K

2403846

+ 399

N/A

Mar 3, 2023

Fri

113845014

+ 15.2K

2403447

+ 385

N/A

Mar 2, 2023

Thu

113829761

+ 15.3K

2403062

+ 320

N/A

Mar 1, 2023

Wed

113814452

+ 15.3K

2402742

+ 371

N/A

Feb 28, 2023

Tue

113799056

+ 15.9K

2402371

+ 368

N/A

Feb 27, 2023

Mon

113783107

+ 16.1K

2402003

+ 413

N/A

Feb 26, 2023

Sun

113766908

+ 17.8K

2401590

+ 469

N/A

Feb 25, 2023

Sat

113749058

+ 17.2K

2401121

+ 387

N/A

Feb 24, 2023

Fri

113731855

+ 15.7K

2400734

+ 367

N/A

Feb 23, 2023

Thu

113716096

+ 15.4K

2400367

+ 374

N/A

Feb 22, 2023

Wed

113700696

+ 14.6K

2399993

+ 333

N/A

Feb 21, 2023

Tue

113686014

+ 15.4K

2399660

+ 402

N/A

Feb 20, 2023

Mon

113670532

---

2399258

---

---
Embed
To embed this live counts widget on your own webpage? Simply copy and paste following code to your page and enjoy it wherever you want!
Customize Embed
About Stray Kids "My Pace" M/V

Stray Kids(스트레이 키즈) "My Pace" M/V Stray Kids 2ND MINI ALBUM "I am WHO" Spotify: https://goo.gl/HVE5Bh iTunes & Apple Music: https://goo.gl/M4kKXs Stray Kids Official YouTube: https://www.youtube.com/c/StrayKids Stray Kids Official Facebook: https://www.facebook.com/JYPEStrayKids/ Stray Kids Official Twitter: https://twitter.com/Stray_Kids Stray Kids Official Fan's: https://fans.jype.com/StrayKids #StrayKids #스트레이키즈 #IamWHO #MyPace Copyrights 2018 ⓒ JYP Entertainment. All Rights Reserved.
About YouTube Live Subscriber Count

Looking to track YouTube video live view counts in real-time? SocialCounts.org is the perfect destination for all your video tracking needs! Our platform utilizes YouTube's original API and advanced technology to provide nearly accurate estimations of live view counts for any YouTube video.
But that's not all! We also offer a unique comparison feature where you can compare the live view counts of any video with any channel, video, or profile. This makes it easy to compare and analyze the performance of different YouTube videos and channels.
At SocialCounts.org, we're committed to providing you with accurate and up-to-date data analysis for all your video tracking needs. Whether you're a content creator or simply a YouTube enthusiast, our platform is the perfect tool for monitoring the popularity and growth of your favorite videos.
So, if you're looking for a reliable source to track live view counts on YouTube, look no further than SocialCounts.org. Trust us to keep you in the know with real-time data analysis and comparison features.