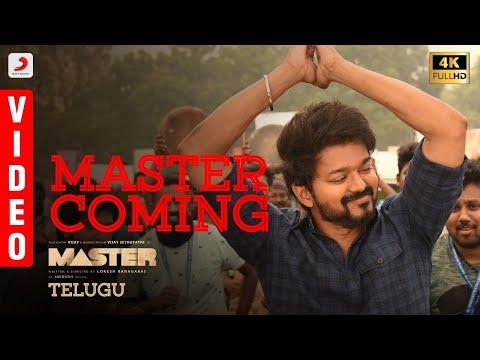 Master - Master Coming Video (Telugu) | Thalapathy Vijay | Anirudh Ravichander | Lokesh Kanagaraj
23599120
Master - Master Coming Video (Telugu) | Thalapathy Vijay | Anirudh Ravichander | Lokesh Kanagaraj youtube video stats
Date
Views
Likes
Dislikes

Mar 21, 2023

Tue

23599120

+ 12.6K

231273

+ 67

N/A

Mar 20, 2023

Mon

23586449

+ 11.9K

231206

+ 48

N/A

Mar 19, 2023

Sun

23574483

+ 14.6K

231158

+ 90

N/A

Mar 18, 2023

Sat

23559872

+ 12.6K

231068

+ 65

N/A

Mar 17, 2023

Fri

23547206

+ 13.0K

231003

+ 50

N/A

Mar 16, 2023

Thu

23534178

+ 13.9K

230953

+ 69

N/A

Mar 15, 2023

Wed

23520237

+ 14.6K

230884

+ 64

N/A

Mar 14, 2023

Tue

23505596

+ 11.2K

230820

+ 68

N/A

Mar 13, 2023

Mon

23494353

+ 12.0K

230752

+ 58

N/A

Mar 12, 2023

Sun

23482273

+ 17.9K

230694

+ 90

N/A

Mar 11, 2023

Sat

23464323

+ 13.4K

230604

+ 95

N/A

Mar 10, 2023

Fri

23450839

+ 11.2K

230509

+ 73

N/A

Mar 9, 2023

Thu

23439635

+ 11.5K

230436

+ 75

N/A

Mar 8, 2023

Wed

23428074

+ 13.9K

230361

+ 88

N/A

Mar 7, 2023

Tue

23414086

+ 12.6K

230273

+ 72

N/A

Mar 6, 2023

Mon

23401472

+ 11.8K

230201

+ 75

N/A

Mar 5, 2023

Sun

23389655

+ 16.1K

230126

+ 94

N/A

Mar 4, 2023

Sat

23373473

+ 12.7K

230032

+ 83

N/A

Mar 3, 2023

Fri

23360723

+ 12.1K

229949

+ 67

N/A

Mar 2, 2023

Thu

23348618

+ 10.2K

229882

+ 94

N/A

Mar 1, 2023

Wed

23338409

+ 9.78K

229788

+ 76

N/A

Feb 28, 2023

Tue

23328622

+ 10.6K

229712

+ 82

N/A

Feb 27, 2023

Mon

23318005

+ 10.0K

229630

+ 83

N/A

Feb 26, 2023

Sun

23307996

+ 14.7K

229547

+ 129

N/A

Feb 25, 2023

Sat

23293286

+ 12.6K

229418

+ 81

N/A

Feb 24, 2023

Fri

23280624

+ 11.9K

229337

+ 91

N/A

Feb 23, 2023

Thu

23268659

+ 11.0K

229246

+ 82

N/A

Feb 22, 2023

Wed

23257657

+ 12.8K

229164

+ 91

N/A

Feb 21, 2023

Tue

23244816

+ 11.4K

229073

+ 66

N/A

Feb 20, 2023

Mon

23233413

---

229007

---

---
Embed
To embed this live counts widget on your own webpage? Simply copy and paste following code to your page and enjoy it wherever you want!
Customize Embed
About Master - Master Coming Video (Telugu) | Thalapathy Vijay | Anirudh Ravichander | Lokesh Kanagaraj

Song Title : Master Raid Album / Movie: Master (Telugu) Composed by Anirudh Ravichander Lyrics - Sri Sai Kiran  Vocals - Gaana Balachandar  Starring Vijay, Vijay Sethupathi Malavika Mohanan, Arjun Das, Andrea, Shanthanu Written & Directed by Lokesh Kanagaraj Dop - Sathyan Sooryan Editor - Philomin Raj Producer - Xavier Britto Co-Producers - Lalit Kumar, Jagadish Palanisamy Musician credits Electric Guitar - Sajith Satya Backing Vocals - Shashank Vijay & Sajith Satya, Sri Krishna, Saketh & Arun Koundiya Keyboards, Synth by Anirudh Ravichander Rhythm Production & Additional Programmed by Shashank Vijay Additional Programmed by Arish & Pradeep PJ Music Advisor - Ananthakrrishnan Creative Consultant - Sajith Satya Telugu Music Supervisor - Priya Mali, Sri Krishna & Saketh Komanduri Recorded at Albuquerque Records, Chennai, Engineer - Srinivasan M Recorded at 2Keys Recording Studio, Chennai, Engineer - Rajesh Kannan Sruthi Audio Lab, Hyderabad, Engineers - Saketh Komundari, Srinath Komanduri Mixed & Mastered by Vinay Sridhar & Srinivasan M at Albuquerque Records, Chennai, Assisted by Rajesh Kannan Music Co ordinator - B Velavan Music Label - Sony Music Entertainment India Pvt. Ltd. © 2020 Sony Music Entertainment India Pvt. Ltd. Subscribe Now: http://bit.ly/SonyMusicSouthVevo Subscribe Now: http://bit.ly/SonyMusicSouthYT Follow us: https://www.instagram.com/sonymusic_south/ Follow us: Twitter: https://twitter.com/SonyMusicSouth Like us: Facebook: https://www.facebook.com/SonyMusicSouth
About YouTube Live Subscriber Count

Looking to track YouTube video live view counts in real-time? SocialCounts.org is the perfect destination for all your video tracking needs! Our platform utilizes YouTube's original API and advanced technology to provide nearly accurate estimations of live view counts for any YouTube video.
But that's not all! We also offer a unique comparison feature where you can compare the live view counts of any video with any channel, video, or profile. This makes it easy to compare and analyze the performance of different YouTube videos and channels.
At SocialCounts.org, we're committed to providing you with accurate and up-to-date data analysis for all your video tracking needs. Whether you're a content creator or simply a YouTube enthusiast, our platform is the perfect tool for monitoring the popularity and growth of your favorite videos.
So, if you're looking for a reliable source to track live view counts on YouTube, look no further than SocialCounts.org. Trust us to keep you in the know with real-time data analysis and comparison features.