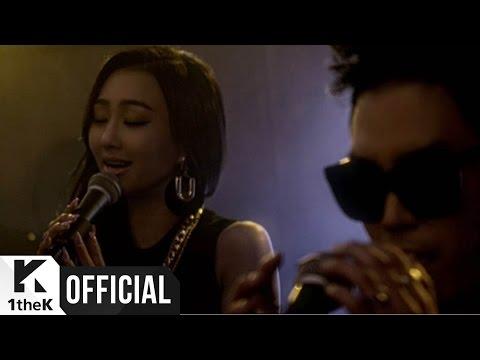 [MV] Hyolyn(효린), Bumkey(범키), Jooyoung(주영) _ Love Line
1182346
[MV] Hyolyn(효린), Bumkey(범키), Jooyoung(주영) _ Love Line youtube video stats
Date
Views
Likes
Dislikes

Mar 20, 2023

Mon

1182346

+ 20

16993

0

N/A

Mar 19, 2023

Sun

1182326

+ 14

16993

- 1

N/A

Mar 18, 2023

Sat

1182312

+ 19

16994

0

N/A

Mar 17, 2023

Fri

1182293

+ 12

16994

0

N/A

Mar 16, 2023

Thu

1182281

+ 15

16994

0

N/A

Mar 15, 2023

Wed

1182266

+ 21

16994

0

N/A

Mar 14, 2023

Tue

1182245

+ 15

16994

+ 2

N/A

Mar 13, 2023

Mon

1182230

+ 17

16992

0

N/A

Mar 12, 2023

Sun

1182213

+ 17

16992

+ 1

N/A

Mar 11, 2023

Sat

1182196

+ 21

16991

+ 2

N/A

Mar 10, 2023

Fri

1182175

+ 22

16989

0

N/A

Mar 9, 2023

Thu

1182153

+ 15

16989

+ 1

N/A

Mar 8, 2023

Wed

1182138

+ 15

16988

+ 1

N/A

Mar 7, 2023

Tue

1182123

+ 15

16987

0

N/A

Mar 6, 2023

Mon

1182108

+ 12

16987

0

N/A

Mar 5, 2023

Sun

1182096

+ 17

16987

0

N/A

Mar 4, 2023

Sat

1182079

+ 21

16987

0

N/A

Mar 3, 2023

Fri

1182058

+ 23

16987

0

N/A

Mar 2, 2023

Thu

1182035

+ 11

16987

0

N/A

Mar 1, 2023

Wed

1182024

+ 13

16987

0

N/A

Feb 28, 2023

Tue

1182011

+ 13

16987

0

N/A

Feb 27, 2023

Mon

1181998

+ 21

16987

0

N/A

Feb 26, 2023

Sun

1181977

+ 11

16987

0

N/A

Feb 25, 2023

Sat

1181966

+ 14

16987

0

N/A

Feb 24, 2023

Fri

1181952

+ 18

16987

0

N/A

Feb 23, 2023

Thu

1181934

+ 14

16987

0

N/A

Feb 22, 2023

Wed

1181920

+ 16

16987

0

N/A

Feb 21, 2023

Tue

1181904

+ 18

16987

+ 1

N/A

Feb 20, 2023

Mon

1181886

+ 19

16986

0

N/A

Feb 19, 2023

Sun

1181867

---

16986

---

---
Embed
To embed this live counts widget on your own webpage? Simply copy and paste following code to your page and enjoy it wherever you want!
Customize Embed
About [MV] Hyolyn(효린), Bumkey(범키), Jooyoung(주영) _ Love Line

[MV] Hyolyn(효린), Bumkey(범키), Jooyoung(주영) _ Love Line [Notice] 1theK YouTube is also an official channel for the MV, and music shows will count the views from this channel too. [공지] 1theK YouTube는 MV를 유통하는 공식 채널로, 1theK에 업로드된 MV 조회수 또한 음악방송 순위에 반영됩니다. *English subtitles are now available. :D (Please click on 'CC' button or activate 'Interactive Transcript' function) :: iTunes DL : https://itunes.apple.com/album/love-l... The super vocal line of K-POP, Hyolyn, Jooyoung, and Bumkey, presents you an elegant love song. The special collanoration of top singers with gifted voice and singing ability is a preview for the new musical direction which is beyond simply fresh and fun combination. The track titled [Love Line] delivers you the harmony of the arrangement that raises the push-and-pull beat and mood and gentle tones at the same time. It is a R&B love song with trendy groove and familiar melody under the unique theme that the feeling of love between a man and a woman is on line. Especially, the unique arrangement which is jazzy and connected to the emotion of world music well makes a strange connection to the harmony of Hyolyn, Jooyoung, and Bumkey. ▶1theK FB : http://www.facebook.com/1theK ▶1theK TW : https://twitter.com/1theK ▶1theK G+ : https://plus.google.com/+1theK 歌謡界のスーパーボーカルライン'ヒョリン、ジュヨン、ボムキ'が、優雅なラブソングを披露する。生まれつきの音色と歌唱で最高レベルを誇る彼らの特別なコラボであり、今後新たな音楽的方向を提示する予告編、そして新鮮で面白い組み合わせ、それ以上である。 「Love Line」は、引き締まりのあるビートと雰囲気を盛り上げる編曲、甘い音色が調和を成す。男女間の愛の感情が互いにつながっているというユニークなテーマのラブソングで、洗練されたグルーヴと親しみのあるメロディーが印象的なR&B曲。特にジャジーながらもワールドミュージックの感性とも繋がっているユニークな編曲は、ヒョリン、ジュヨン、ボムキのハーモニーとも妙な接点を成す。 가요계 슈퍼 보컬라인 효린, 주영, 범키가 우아한 사랑노래를 선사한다. 타고난 음색과 가창으로 1순위에 꼽히는 이들의 특별한 콜라보이자, 향후 새로운 음악적 방향을 제시하는 예고편, 그리고 신선하고 재미있는 조합 그 이상이다. [Love Line]은 밀고 당기는 비트와 분위기를 고조시키는 편곡, 감미로운 음색의 조화를 동시에 전달한다. 남녀간 사랑의 감정이 서로 연결돼있다는 독특한 주제의 러브송으로, 세련된 그루브와 친숙한 멜로디가 인상적인 R&B곡이다. 특히 재지하면서 월드뮤직의 감성과도 연결되는 독특한 편곡은 효린 주영 범키의 하모니와도 묘한 접점을 이룬다.
About YouTube Live Subscriber Count

Looking to track YouTube video live view counts in real-time? SocialCounts.org is the perfect destination for all your video tracking needs! Our platform utilizes YouTube's original API and advanced technology to provide nearly accurate estimations of live view counts for any YouTube video.
But that's not all! We also offer a unique comparison feature where you can compare the live view counts of any video with any channel, video, or profile. This makes it easy to compare and analyze the performance of different YouTube videos and channels.
At SocialCounts.org, we're committed to providing you with accurate and up-to-date data analysis for all your video tracking needs. Whether you're a content creator or simply a YouTube enthusiast, our platform is the perfect tool for monitoring the popularity and growth of your favorite videos.
So, if you're looking for a reliable source to track live view counts on YouTube, look no further than SocialCounts.org. Trust us to keep you in the know with real-time data analysis and comparison features.