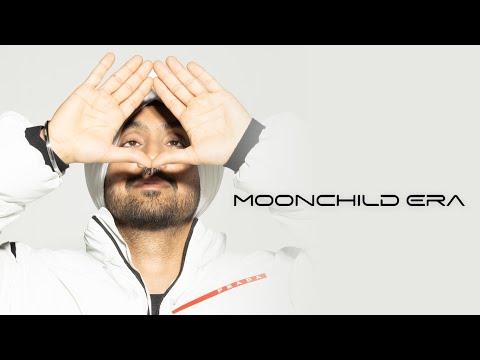 Diljit Dosanjh: MOONCHILD ERA ||The Chosen One (Intro)
2436189
Diljit Dosanjh: MOONCHILD ERA ||The Chosen One (Intro) youtube video stats
Date
Views
Likes
Dislikes

Mar 31, 2023

Fri

2436189

+ 40

78749

- 3

N/A

Mar 30, 2023

Thu

2436149

+ 45

78752

- 1

N/A

Mar 29, 2023

Wed

2436104

+ 42

78753

0

N/A

Mar 28, 2023

Tue

2436062

+ 41

78753

0

N/A

Mar 27, 2023

Mon

2436021

+ 46

78753

0

N/A

Mar 26, 2023

Sun

2435975

+ 51

78753

+ 1

N/A

Mar 25, 2023

Sat

2435924

+ 36

78752

- 1

N/A

Mar 24, 2023

Fri

2435888

+ 39

78753

+ 2

N/A

Mar 23, 2023

Thu

2435849

+ 44

78751

+ 1

N/A

Mar 22, 2023

Wed

2435805

+ 35

78750

- 1

N/A

Mar 21, 2023

Tue

2435770

+ 52

78751

- 1

N/A

Mar 20, 2023

Mon

2435718

+ 38

78752

0

N/A

Mar 19, 2023

Sun

2435680

+ 44

78752

+ 1

N/A

Mar 18, 2023

Sat

2435636

+ 54

78751

0

N/A

Mar 17, 2023

Fri

2435582

+ 57

78751

0

N/A

Mar 16, 2023

Thu

2435525

+ 48

78751

+ 1

N/A

Mar 15, 2023

Wed

2435477

+ 54

78750

0

N/A

Mar 14, 2023

Tue

2435423

+ 46

78750

0

N/A

Mar 13, 2023

Mon

2435377

+ 35

78750

- 3

N/A

Mar 12, 2023

Sun

2435342

+ 65

78753

+ 1

N/A

Mar 11, 2023

Sat

2435277

+ 56

78752

- 2

N/A

Mar 10, 2023

Fri

2435221

+ 40

78754

0

N/A

Mar 9, 2023

Thu

2435181

+ 54

78754

- 1

N/A

Mar 8, 2023

Wed

2435127

+ 39

78755

- 2

N/A

Mar 7, 2023

Tue

2435088

+ 50

78757

0

N/A

Mar 6, 2023

Mon

2435038

+ 49

78757

+ 2

N/A

Mar 5, 2023

Sun

2434989

+ 44

78755

0

N/A

Mar 4, 2023

Sat

2434945

+ 50

78755

- 2

N/A

Mar 3, 2023

Fri

2434895

+ 57

78757

- 1

N/A

Mar 2, 2023

Thu

2434838

---

78758

---

---
Embed
To embed this live counts widget on your own webpage? Simply copy and paste following code to your page and enjoy it wherever you want!
Customize Embed
About Diljit Dosanjh: MOONCHILD ERA ||The Chosen One (Intro)

Presenting Intro - The Chosen One, from Diljit Dosanjh's much awaited album "MOONCHILD ERA". Full album Releasing 22 AUGUST 2021. Let's embark on this new journey together. #MoonChildEra #DiljitDosanjh Album - MoonChild Era Intro - The Chosen One Words - Diljit Dosanjh Translation - San Dosanjh Music - Modern Biology Manager - Sonali Singh Video - http://www.verygoodbudapest.com Colorist - Aman Verma Special Thanks- Gurpartap Kang, Dharminder Singh, Yuvraj Batra ---------Intro Lyrics-------------- I am Blooming - ਮੈਂ ਖਿੜ ਰਿਹਾ ਹਾਂ It is a new beginning - ਇਹ ਇੱਕ ਨਵੀਂ ਸ਼ੁਰੂਆਤ ਹੈ Silence is speaking - ਚੁੱਪ ਬੋਲ ਰਹੀ ਹੈ My Life Experiences, My Mind, My Thoughts, My Understanding has no more importance ਮੇਰੀ ਜ਼ਿੰਦਗੀ ਦੇ ਅਨੁਭਵ,ਮੇਰੇ ਵਿਚਾਰ, ਮੇਰੀ ਸਮਝ ਦੀ ਹੁਣ ਕੋਈ ਹੋਰ ਮਹੱਤਤਾ ਨਹੀਂ ਹੈ I am Blooming - ਮੈਂ ਖਿੜ ਰਿਹਾ ਹਾਂ The energy within me, which I was unaware of, has awakened and flowing inside me ਮੇਰੀ ਅੰਦਰਲੀ ਊਰਜਾ ਜਿਸ ਬਾਰੇ ਮੈ ਅਣਜਾਣ ਸੀ, ਉਹ ਊਰਜਾ ਜਾਗ ਚੁੱਕੀ ਹੈ ਤੇ ਮੇਰੇ ਅੰਦਰ ਵਹਿ ਰਹੀ ਹੈ I'm unaware of where this flow is taking me, but I Have fully surrendered ਮੈਂ ਨਹੀ ਜਾਣਦਾ ਕਿ ਇਹ ਮੈਨੂੰ ਕਿੱਥੇ ਲੈ ਜਾ ਰਹੀ ਹੈ ਪਰ ਮੈਂ ਆਪਣਾ ਆਪ ਪੂਰੀ ਤਰਾਂ ਸਮਰਪਣ ਕਰ ਚੁੱਕਾਂ ਹਾਂ The energy is guiding me ਇਹ ਊਰਜਾ ਮੈਨੂੰ ਰਸਤਾ ਦਿਖਾ ਰਹੀ ਹੈ Everything that's happening, it's all inside me, nothing is outside ਜੋ ਹੋ ਰਿਹਾ ਹੈ ਉਹ ਮੇਰੇ ਅੰਦਰ ਹੈ, ਬਾਹਰ ਕੁੱਝ ਵੀ ਨਹੀਂ I am Blooming - ਮੈਂ ਖਿੜ ਰਿਹਾ ਹਾਂ I am Blessed that Music has chosen me ਮੈਂ ਖੁਸ਼ਕਿਸਮਤ ਹਾਂ ਕਿ ਸੰਗੀਤ ਨੇ ਮੈਨੂੰ ਚੁਣਿਆ Sound is magic, that's the real magic ਧੁਨ ਵਿੱਚ ਜਾਦੂ ਹੈ, ਅਸਲੀ ਜਾਦੂ I'm intoxicated, yet fully aware ਮੈਂ ਨਸ਼ੇ 'ਚ ਹਾਂ ਪਰ ਪੂਰਾ ਜਾਗਰੂਕ ਹਾਂ I am no longer myself - ਮੈਂ ਹੁਣ ਮੈਂ ਨਹੀਂ ਹਾਂ I am Blooming - ਮੈਂ ਖਿੜ ਰਿਹਾ ਹਾਂ It's a New Era - ਇਹ ਨਵਾਂ ਯੁਗ ਹੈ it's a MOONCHILD ERA -------------------------------------------- ► Follow DILJIT DOSANJH online ►INSTAGRAM: https://www.instagram.com/diljitdosanjh ►TWITTER : https://twitter.com/diljitdosanjh ►FACEBOOK: https://www.facebook.com/DiljitDosanjh ►SNAPCHAT:https://www.snapchat.com/add/thisisdo... ►TRILLER: @diljitdosanjh
About YouTube Live Subscriber Count

Looking to track YouTube video live view counts in real-time? SocialCounts.org is the perfect destination for all your video tracking needs! Our platform utilizes YouTube's original API and advanced technology to provide nearly accurate estimations of live view counts for any YouTube video.
But that's not all! We also offer a unique comparison feature where you can compare the live view counts of any video with any channel, video, or profile. This makes it easy to compare and analyze the performance of different YouTube videos and channels.
At SocialCounts.org, we're committed to providing you with accurate and up-to-date data analysis for all your video tracking needs. Whether you're a content creator or simply a YouTube enthusiast, our platform is the perfect tool for monitoring the popularity and growth of your favorite videos.
So, if you're looking for a reliable source to track live view counts on YouTube, look no further than SocialCounts.org. Trust us to keep you in the know with real-time data analysis and comparison features.