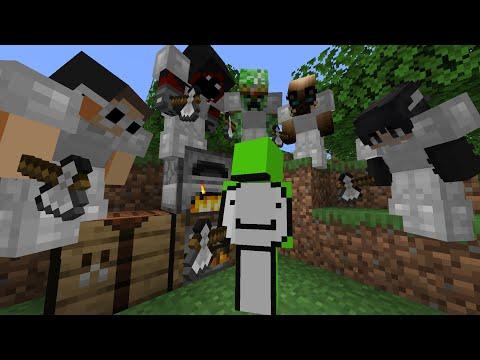 Minecraft Speedrunner VS 5 Hunters REMATCH
90362978
Minecraft Speedrunner VS 5 Hunters REMATCH youtube video stats
Date
Views
Likes
Dislikes

Mar 29, 2023

Wed

90362978

+ 56.8K

4324326

+ 1.62K

N/A

Mar 28, 2023

Tue

90306176

+ 54.3K

4322705

+ 1.58K

N/A

Mar 27, 2023

Mon

90251857

+ 50.4K

4321116

+ 1.48K

N/A

Mar 26, 2023

Sun

90201442

+ 56.7K

4319627

+ 1.60K

N/A

Mar 25, 2023

Sat

90144676

+ 48.4K

4318025

+ 1.40K

N/A

Mar 24, 2023

Fri

90096254

+ 43.6K

4316623

+ 1.25K

N/A

Mar 23, 2023

Thu

90052650

+ 40.9K

4315371

+ 1.13K

N/A

Mar 22, 2023

Wed

90011674

+ 41.7K

4314238

+ 1.09K

N/A

Mar 21, 2023

Tue

89969914

+ 43.0K

4313141

+ 1.05K

N/A

Mar 20, 2023

Mon

89926841

+ 44.9K

4312084

+ 1.13K

N/A

Mar 19, 2023

Sun

89881861

+ 53.7K

4310950

+ 1.33K

N/A

Mar 18, 2023

Sat

89828119

+ 53.9K

4309617

+ 1.34K

N/A

Mar 17, 2023

Fri

89774211

+ 47.1K

4308270

+ 1.14K

N/A

Mar 16, 2023

Thu

89727037

+ 48.1K

4307124

+ 1.30K

N/A

Mar 15, 2023

Wed

89678936

+ 50.9K

4305819

+ 1.32K

N/A

Mar 14, 2023

Tue

89627974

+ 46.1K

4304493

+ 1.26K

N/A

Mar 13, 2023

Mon

89581874

+ 55.2K

4303225

+ 1.22K

N/A

Mar 12, 2023

Sun

89526630

+ 72.8K

4302003

+ 1.75K

N/A

Mar 11, 2023

Sat

89453782

+ 65.1K

4300247

+ 1.73K

N/A

Mar 10, 2023

Fri

89388597

+ 50.8K

4298511

+ 1.37K

N/A

Mar 9, 2023

Thu

89337744

+ 50.5K

4297137

+ 1.36K

N/A

Mar 8, 2023

Wed

89287239

+ 49.4K

4295771

+ 1.42K

N/A

Mar 7, 2023

Tue

89237787

+ 45.6K

4294343

+ 1.13K

N/A

Mar 6, 2023

Mon

89192166

+ 51.9K

4293205

+ 1.23K

N/A

Mar 5, 2023

Sun

89140205

+ 64.0K

4291967

+ 1.68K

N/A

Mar 4, 2023

Sat

89076164

+ 59.7K

4290278

+ 1.57K

N/A

Mar 3, 2023

Fri

89016375

+ 51.8K

4288708

+ 1.38K

N/A

Mar 2, 2023

Thu

88964490

+ 48.8K

4287322

+ 1.25K

N/A

Mar 1, 2023

Wed

88915642

+ 49.2K

4286066

+ 1.31K

N/A

Feb 28, 2023

Tue

88866394

---

4284752

---

---
Embed
To embed this live counts widget on your own webpage? Simply copy and paste following code to your page and enjoy it wherever you want!
Customize Embed
About Minecraft Speedrunner VS 5 Hunters REMATCH

Minecraft Speedrunner VS 5 Hunters REMATCH. You asked for it. This was absolutely INSANE. Patreon (Plugin): https://www.patreon.com/DreamWasTaken Follow my socials: ➽ Twitter - @dream ➽ Instagram - @dreamwastaken ➽ Snapchat - @dreampublic Merch: https://www.dreams.is BadBoyHalo: @thesaintsofgames George: @GeorgeNotFound Sapnap: @Sapnap Antfrost: @Antfrost Awesamdude: @awesamdude We decided to call this series Minecraft Manhunt. This video is a different rendition of it, where there are not FOUR hunters but FIVE instead of just one. This is a new Minecraft but, 1.16 challenge that we have decided to try. I try to beat the game, while my friend George AND my friend Sapnap AND my friend BadBoyHalo AND my friend Antfrost AND my friend awesamdude tries to prevent me from doing it. It's a race, and it's super intense and we had a lot of laughs. I love doing these challenges. If this video gets 1,000,000 likes we'll do a rematch! Not Minecraft, But Water Rises or Minecraft, But Lava Rises, or any other but challenge like that. This is a speed run / speed runner of Minecraft against a killer / assassin #MinecraftManhunt
About YouTube Live Subscriber Count

Looking to track YouTube video live view counts in real-time? SocialCounts.org is the perfect destination for all your video tracking needs! Our platform utilizes YouTube's original API and advanced technology to provide nearly accurate estimations of live view counts for any YouTube video.
But that's not all! We also offer a unique comparison feature where you can compare the live view counts of any video with any channel, video, or profile. This makes it easy to compare and analyze the performance of different YouTube videos and channels.
At SocialCounts.org, we're committed to providing you with accurate and up-to-date data analysis for all your video tracking needs. Whether you're a content creator or simply a YouTube enthusiast, our platform is the perfect tool for monitoring the popularity and growth of your favorite videos.
So, if you're looking for a reliable source to track live view counts on YouTube, look no further than SocialCounts.org. Trust us to keep you in the know with real-time data analysis and comparison features.