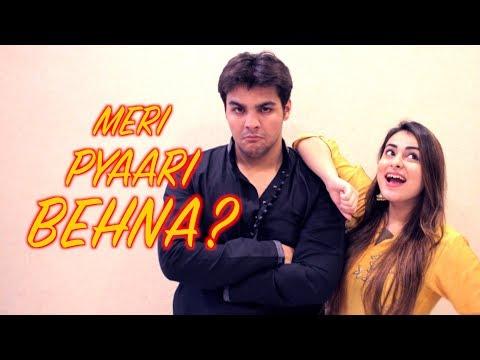 Meri Pyaari Behna? | Ashish Chanchlani | Muskan Chanchlani
68515876
Meri Pyaari Behna? | Ashish Chanchlani | Muskan Chanchlani youtube video stats
Date
Views
Likes
Dislikes

Mar 31, 2023

Fri

68515876

+ 9.29K

2329887

+ 186

N/A

Mar 30, 2023

Thu

68506579

+ 9.1K

2329701

+ 208

N/A

Mar 29, 2023

Wed

68497479

+ 9.28K

2329493

+ 201

N/A

Mar 28, 2023

Tue

68488195

+ 8.92K

2329292

+ 182

N/A

Mar 27, 2023

Mon

68479266

+ 8.77K

2329110

+ 250

N/A

Mar 26, 2023

Sun

68470494

+ 9.21K

2328860

+ 223

N/A

Mar 25, 2023

Sat

68461277

+ 8.47K

2328637

+ 189

N/A

Mar 24, 2023

Fri

68452798

+ 10.2K

2328448

+ 236

N/A

Mar 23, 2023

Thu

68442574

+ 10.3K

2328212

+ 241

N/A

Mar 22, 2023

Wed

68432197

+ 10.3K

2327971

+ 242

N/A

Mar 21, 2023

Tue

68421841

+ 11.8K

2327729

+ 253

N/A

Mar 20, 2023

Mon

68410020

+ 11.6K

2327476

+ 280

N/A

Mar 19, 2023

Sun

68398384

+ 11.1K

2327196

+ 244

N/A

Mar 18, 2023

Sat

68387278

+ 12.7K

2326952

+ 312

N/A

Mar 17, 2023

Fri

68374563

+ 13.2K

2326640

+ 337

N/A

Mar 16, 2023

Thu

68361321

+ 13.4K

2326303

+ 346

N/A

Mar 15, 2023

Wed

68347875

+ 15.0K

2325957

+ 336

N/A

Mar 14, 2023

Tue

68332861

+ 12.4K

2325621

+ 361

N/A

Mar 13, 2023

Mon

68320434

+ 12.7K

2325260

+ 354

N/A

Mar 12, 2023

Sun

68307637

+ 15.6K

2324906

+ 430

N/A

Mar 11, 2023

Sat

68291969

+ 14.2K

2324476

+ 473

N/A

Mar 10, 2023

Fri

68277761

+ 11.8K

2324003

+ 331

N/A

Mar 9, 2023

Thu

68265916

+ 13.5K

2323672

+ 406

N/A

Mar 8, 2023

Wed

68252396

+ 13.6K

2323266

+ 388

N/A

Mar 7, 2023

Tue

68238723

+ 14.0K

2322878

+ 398

N/A

Mar 6, 2023

Mon

68224641

+ 9.34K

2322480

+ 289

N/A

Mar 5, 2023

Sun

68215293

+ 9.03K

2322191

+ 238

N/A

Mar 4, 2023

Sat

68206262

+ 9.88K

2321953

+ 223

N/A

Mar 3, 2023

Fri

68196382

+ 9.82K

2321730

+ 268

N/A

Mar 2, 2023

Thu

68186553

---

2321462

---

---
Embed
To embed this live counts widget on your own webpage? Simply copy and paste following code to your page and enjoy it wherever you want!
Customize Embed
About Meri Pyaari Behna? | Ashish Chanchlani | Muskan Chanchlani

Aa gaya iss saal bhi raksha bandhan Aur iss saal bhi aapke lie laaye hai hum ek special video with a very special end Ye saal meri pyaari behna ke naam❤️ Watch the video till the very end Also comment your favourite scene and dialogue Do not forget to download the awesome loco app : -   https://go.onelink.me/eQ3k/1b459cfd Also, win a chance to travel with me to Antarctica FREE All you need to do is register on https://thrillingantarctica.com/ticket Go and register now Registrations are free Please do not forget to subscribe my sister's youtube channel: https://m.youtube.com/missmcblush Production : Tanish Sirwani, Jashan Sirwani Co starring : Muskan Chanchlani, Deepa Chanchlani, Anil Chanchlani, Jashan Sirwani, Akash dodeja & Dipika Sharma Shot by : Kunal Chhabhria Edited by : Kunal Chhabhria &  Divesh Nainani Background score : Ashish Chawla Written & Created by : Ashish Chanchlani
About YouTube Live Subscriber Count

Looking to track YouTube video live view counts in real-time? SocialCounts.org is the perfect destination for all your video tracking needs! Our platform utilizes YouTube's original API and advanced technology to provide nearly accurate estimations of live view counts for any YouTube video.
But that's not all! We also offer a unique comparison feature where you can compare the live view counts of any video with any channel, video, or profile. This makes it easy to compare and analyze the performance of different YouTube videos and channels.
At SocialCounts.org, we're committed to providing you with accurate and up-to-date data analysis for all your video tracking needs. Whether you're a content creator or simply a YouTube enthusiast, our platform is the perfect tool for monitoring the popularity and growth of your favorite videos.
So, if you're looking for a reliable source to track live view counts on YouTube, look no further than SocialCounts.org. Trust us to keep you in the know with real-time data analysis and comparison features.