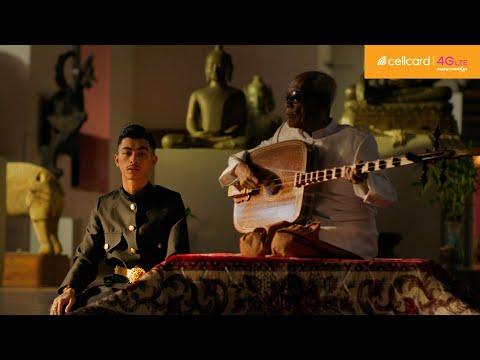 VannDa - Time To Rise feat. Master Kong Nay (Official Music Video)
110337751
VannDa - Time To Rise feat. Master Kong Nay (Official Music Video) youtube video stats
Date
Views
Likes
Dislikes

Mar 31, 2023

Fri

110337751

+ 35.4K

1866488

+ 343

N/A

Mar 30, 2023

Thu

110302310

+ 33.1K

1866145

+ 291

N/A

Mar 29, 2023

Wed

110269201

+ 34.1K

1865854

+ 333

N/A

Mar 28, 2023

Tue

110235040

+ 32.4K

1865521

+ 281

N/A

Mar 27, 2023

Mon

110202544

+ 31.8K

1865240

+ 317

N/A

Mar 26, 2023

Sun

110170713

+ 33.7K

1864923

+ 372

N/A

Mar 25, 2023

Sat

110136923

+ 31.4K

1864551

+ 346

N/A

Mar 24, 2023

Fri

110105482

+ 31.3K

1864205

+ 308

N/A

Mar 23, 2023

Thu

110074167

+ 30.0K

1863897

+ 359

N/A

Mar 22, 2023

Wed

110044143

+ 33.0K

1863538

+ 360

N/A

Mar 21, 2023

Tue

110011080

+ 28.4K

1863178

+ 309

N/A

Mar 20, 2023

Mon

109982640

+ 26.8K

1862869

+ 232

N/A

Mar 19, 2023

Sun

109955748

+ 33.1K

1862637

+ 307

N/A

Mar 18, 2023

Sat

109922569

+ 30.7K

1862330

+ 243

N/A

Mar 17, 2023

Fri

109891860

+ 27.5K

1862087

+ 259

N/A

Mar 16, 2023

Thu

109864329

+ 29.5K

1861828

+ 329

N/A

Mar 15, 2023

Wed

109834788

+ 29.2K

1861499

+ 260

N/A

Mar 14, 2023

Tue

109805502

+ 25.7K

1861239

+ 237

N/A

Mar 13, 2023

Mon

109779732

+ 26.2K

1861002

+ 245

N/A

Mar 12, 2023

Sun

109753462

+ 31.9K

1860757

+ 319

N/A

Mar 11, 2023

Sat

109721554

+ 27.9K

1860438

+ 292

N/A

Mar 10, 2023

Fri

109693558

+ 26.6K

1860146

+ 243

N/A

Mar 9, 2023

Thu

109666869

+ 26.6K

1859903

+ 231

N/A

Mar 8, 2023

Wed

109640251

+ 27.7K

1859672

+ 259

N/A

Mar 7, 2023

Tue

109612462

+ 24.5K

1859413

+ 195

N/A

Mar 6, 2023

Mon

109587929

+ 24.5K

1859218

+ 220

N/A

Mar 5, 2023

Sun

109563336

+ 27.8K

1858998

+ 230

N/A

Mar 4, 2023

Sat

109535450

+ 29.3K

1858768

+ 236

N/A

Mar 3, 2023

Fri

109506062

+ 27K

1858532

+ 257

N/A

Mar 2, 2023

Thu

109479062

---

1858275

---

---
Embed
To embed this live counts widget on your own webpage? Simply copy and paste following code to your page and enjoy it wherever you want!
Customize Embed
About VannDa - Time To Rise feat. Master Kong Nay (Official Music Video)

VannDa - Time To Rise feat. Master Kong Nay (Official Music Video) Director: Jeremiah Overman Executive producers: Andrew Mam & Laura Mam 1st AC: Maty, 2nd AC: Phanith 1st AD: Tra, 2nd AD: Yenism, AD Assistant: Sanlong Editor: Youngz Official Colorist: Phanith Endless Inspiration: Juvie Lin BTS: Chaly Production Manager: Ros Chansovanaroth Production Assistant: Poa Prop Master: Din Makeup Artist: Sorn VanDet, Eng Daneth Assistance Costume: Pha Vary Extra Coordinator: Raksa Produced By: VannDa Co-Producer: Songha Written: VannDa Mixed and mastered: Songha រនាតឯក, ខ្លុយ, ចាប៉ី & Electric Guitar (Khmer Xylophone, Khmer two stringed guitar, Khmer Flute and Electric Guitar : Vanthan Background Vocals: Sophia Kao ខ្ញុំពិតជាមានកិតិ្ដយសណាស់ដែល លោកគ្រូព្រឹទ្ធាចារ្យ គង់ ណៃ មានវត្តមានក្នុងបទចម្រៀងមួយនេះ ដែលគាត់គឺជានិមិត្តរូបម្នាក់ដែលមនុស្សជាច្រើនគោរពស្ងើចសរសើរ លើទេព្យកោសល្យតន្ត្រីចាប៉ីរបស់គាត់។ ខ្ញុំសូមថ្លែងអំណរគុណជាពិសេសទៅកាន់ក្រសួង វប្បធម៌ និងវិចិត្រសិល្បៈ ក៏ដូចជាសារៈមន្ទីជាតិ ដែលបានអនុញ្ញាតឲ្យពួកយើងមានឱកាសបានផលិតវីដេអូចម្រៀងមួយនេះ It is such an honor that we can have Master Kong Nay's presence on this song, and to feature him on this modern track mixed with Khmer cultural instruments. If you don't know about Master Kong Nay, he is a 76 year old Khmer music legend—a master of the Chapey Dong Veng (Khmer cultural string instrument). He is one of a few great masters to have survived the Khmer Rouge era and has created a lot of memorable records for our people to enjoy and for the Cambodian's youth generation to inherit from him. Much respect and we are thankful to him and his family for helping to create this collaboration. About Master Kong Nay: -https://www.nytimes.com/2013/04/22/arts/music/kong-nay-at-the-season-of-cambodia-festival.html?0p19G=2103 -https://www.theguardian.com/music/2007/jul/27/worldmusic នាំមកជូនដោយ Cellcard Stream/Download on Cellcard Music App and all platforms: https://vannda.lnk.to/TimeToRise Calltunes Code: # 2727 # 910521 # #VannDa #VannDaXMasterKongNay #TimeToRise #Cellcard #ProudlyKhmer #StayHomeStaySafe Follow VannDa Instagram: https://www.instagram.com/therealvannda/ Facebook: https://www.facebook.com/vanndaofficialpage/
About YouTube Live Subscriber Count

Looking to track YouTube video live view counts in real-time? SocialCounts.org is the perfect destination for all your video tracking needs! Our platform utilizes YouTube's original API and advanced technology to provide nearly accurate estimations of live view counts for any YouTube video.
But that's not all! We also offer a unique comparison feature where you can compare the live view counts of any video with any channel, video, or profile. This makes it easy to compare and analyze the performance of different YouTube videos and channels.
At SocialCounts.org, we're committed to providing you with accurate and up-to-date data analysis for all your video tracking needs. Whether you're a content creator or simply a YouTube enthusiast, our platform is the perfect tool for monitoring the popularity and growth of your favorite videos.
So, if you're looking for a reliable source to track live view counts on YouTube, look no further than SocialCounts.org. Trust us to keep you in the know with real-time data analysis and comparison features.