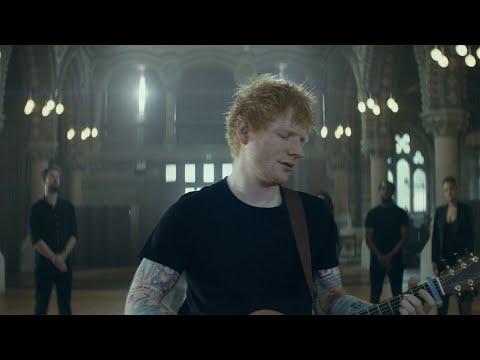 Ed Sheeran - Visiting Hours [Official Performance Video]
29388863
Ed Sheeran - Visiting Hours [Official Performance Video] youtube video stats
Date
Views
Likes
Dislikes

Mar 25, 2023

Sat

29388863

+ 19.4K

422454

+ 109

N/A

Mar 24, 2023

Fri

29369366

+ 18.9K

422345

+ 126

N/A

Mar 23, 2023

Thu

29350466

+ 16.4K

422219

+ 92

N/A

Mar 22, 2023

Wed

29333978

+ 17.1K

422127

+ 109

N/A

Mar 21, 2023

Tue

29316828

+ 16.2K

422018

+ 114

N/A

Mar 20, 2023

Mon

29300565

+ 18.4K

421904

+ 99

N/A

Mar 19, 2023

Sun

29282067

+ 20.4K

421805

+ 96

N/A

Mar 18, 2023

Sat

29261568

+ 21.4K

421709

+ 114

N/A

Mar 17, 2023

Fri

29240109

+ 19.9K

421595

+ 112

N/A

Mar 16, 2023

Thu

29220170

+ 18.4K

421483

+ 123

N/A

Mar 15, 2023

Wed

29201676

+ 19.6K

421360

+ 115

N/A

Mar 14, 2023

Tue

29182067

+ 17.6K

421245

+ 95

N/A

Mar 13, 2023

Mon

29164408

+ 18.0K

421150

+ 112

N/A

Mar 12, 2023

Sun

29146386

+ 21.0K

421038

+ 110

N/A

Mar 11, 2023

Sat

29125358

+ 22.5K

420928

+ 100

N/A

Mar 10, 2023

Fri

29102837

+ 20.0K

420828

+ 107

N/A

Mar 9, 2023

Thu

29082824

+ 16.2K

420721

+ 70

N/A

Mar 8, 2023

Wed

29066574

+ 15.1K

420651

+ 102

N/A

Mar 7, 2023

Tue

29051457

+ 15.4K

420549

+ 93

N/A

Mar 6, 2023

Mon

29036053

+ 15.2K

420456

+ 69

N/A

Mar 5, 2023

Sun

29020821

+ 18.0K

420387

+ 90

N/A

Mar 4, 2023

Sat

29002787

+ 18.5K

420297

+ 92

N/A

Mar 3, 2023

Fri

28984205

+ 18.2K

420205

+ 105

N/A

Mar 2, 2023

Thu

28965908

+ 16.4K

420100

+ 104

N/A

Mar 1, 2023

Wed

28949481

+ 14.6K

419996

+ 96

N/A

Feb 28, 2023

Tue

28934856

+ 13.9K

419900

+ 80

N/A

Feb 27, 2023

Mon

28920869

+ 14.6K

419820

+ 75

N/A

Feb 26, 2023

Sun

28906246

+ 16.3K

419745

+ 107

N/A

Feb 25, 2023

Sat

28889886

+ 19.1K

419638

+ 84

N/A

Feb 24, 2023

Fri

28870767

---

419554

---

---
Embed
To embed this live counts widget on your own webpage? Simply copy and paste following code to your page and enjoy it wherever you want!
Customize Embed
About Ed Sheeran - Visiting Hours [Official Performance Video]

The official performance video for Ed Sheeran - Visiting Hours The new album "=" is out now - listen here: https://es.lnk.to/equals Subscribe to the Ed Sheeran channel for all the best and latest official music videos, behind the scenes and live performances.  http://bit.ly/SubscribeToEdSheeran See more official videos from Ed Sheeran here: https://www.youtube.com/watch?v=ryJgDL9jzKk&list=PLjp0AEEJ0-fGKG_3skl0e1FQlJfnx-TJz Directed by Dan Massie for https://www.instagram.com/electric_light_studios/ Follow Ed on... Instagram: http://instagram.com/teddysphotos TikTok: https://www.tiktok.com/@edsheeran Facebook: http://www.facebook.com/EdSheeranMusic Twitter: http://twitter.com/edsheeran Official Website: http://edsheeran.com About Ed Sheeran: Ed Sheeran is an internationally acclaimed, multi-award winning singer/songwriter who seems to acknowledge no boundaries between styles or eras with elements of folk, hip-hop, pop, dance, soul, and rock woven throughout his music. His incredible catalogue includes the studio albums '+' (plus), 'x' (multiply) and '÷' (divide) which spawned hit singles such as 'The A team' , 'Lego House', 'Sing', 'Thinking Out Loud', 'Photograph', 'Shape Of You', 'Castle on The Hill' and 'Perfect'. In 2019, Ed Sheeran released the genre-spanning 'No.6 Collaborations Project' which featured a wide-range of artists including 'Justin Bieber', 'Camilla' Cabello', 'Travis Scott', 'Eminem', 'Cardi B, 'Paulo Londra', 'Bruno Mars' and 'Stormzy' amongst many others, producing hits such as 'I Don't Care', 'Beautiful People', 'South of The Border' and 'Take Me Back To London'. #EdSheeran #VisitingHours #Equals
About YouTube Live Subscriber Count

Looking to track YouTube video live view counts in real-time? SocialCounts.org is the perfect destination for all your video tracking needs! Our platform utilizes YouTube's original API and advanced technology to provide nearly accurate estimations of live view counts for any YouTube video.
But that's not all! We also offer a unique comparison feature where you can compare the live view counts of any video with any channel, video, or profile. This makes it easy to compare and analyze the performance of different YouTube videos and channels.
At SocialCounts.org, we're committed to providing you with accurate and up-to-date data analysis for all your video tracking needs. Whether you're a content creator or simply a YouTube enthusiast, our platform is the perfect tool for monitoring the popularity and growth of your favorite videos.
So, if you're looking for a reliable source to track live view counts on YouTube, look no further than SocialCounts.org. Trust us to keep you in the know with real-time data analysis and comparison features.