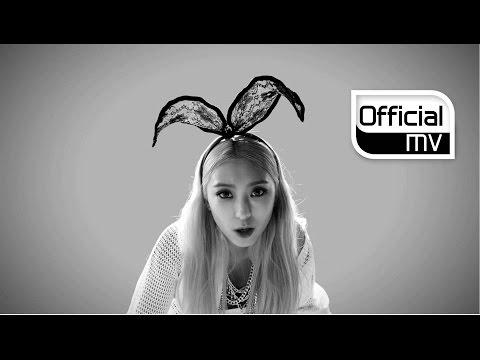 [MV] Kisum(키썸), LilCham(릴샴), Jace(제이스), Bora(보라) (SISTAR), Adoonga(아둥가) _ Feedback(피드백)
3118756
[MV] Kisum(키썸), LilCham(릴샴), Jace(제이스), Bora(보라) (SISTAR), Adoonga(아둥가) _ Feedback(피드백) youtube video stats
Date
Views
Likes
Dislikes

Mar 25, 2023

Sat

3118756

+ 49

40120

+ 1

N/A

Mar 24, 2023

Fri

3118707

+ 60

40119

+ 1

N/A

Mar 23, 2023

Thu

3118647

+ 43

40118

0

N/A

Mar 22, 2023

Wed

3118604

+ 37

40118

0

N/A

Mar 21, 2023

Tue

3118567

+ 51

40118

+ 2

N/A

Mar 20, 2023

Mon

3118516

+ 46

40116

+ 1

N/A

Mar 19, 2023

Sun

3118470

+ 46

40115

0

N/A

Mar 18, 2023

Sat

3118424

+ 54

40115

0

N/A

Mar 17, 2023

Fri

3118370

+ 44

40115

0

N/A

Mar 16, 2023

Thu

3118326

+ 42

40115

- 2

N/A

Mar 15, 2023

Wed

3118284

+ 59

40117

- 1

N/A

Mar 14, 2023

Tue

3118225

+ 31

40118

+ 2

N/A

Mar 13, 2023

Mon

3118194

+ 45

40116

0

N/A

Mar 12, 2023

Sun

3118149

+ 66

40116

+ 1

N/A

Mar 11, 2023

Sat

3118083

+ 50

40115

+ 2

N/A

Mar 10, 2023

Fri

3118033

+ 41

40113

+ 2

N/A

Mar 9, 2023

Thu

3117992

+ 62

40111

0

N/A

Mar 8, 2023

Wed

3117930

+ 45

40111

+ 4

N/A

Mar 7, 2023

Tue

3117885

+ 38

40107

0

N/A

Mar 6, 2023

Mon

3117847

+ 58

40107

+ 1

N/A

Mar 5, 2023

Sun

3117789

+ 61

40106

0

N/A

Mar 4, 2023

Sat

3117728

+ 60

40106

0

N/A

Mar 3, 2023

Fri

3117668

+ 64

40106

0

N/A

Mar 2, 2023

Thu

3117604

+ 44

40106

0

N/A

Mar 1, 2023

Wed

3117560

+ 56

40106

0

N/A

Feb 28, 2023

Tue

3117504

+ 52

40106

0

N/A

Feb 27, 2023

Mon

3117452

+ 48

40106

+ 1

N/A

Feb 26, 2023

Sun

3117404

+ 56

40105

0

N/A

Feb 25, 2023

Sat

3117348

+ 48

40105

+ 1

N/A

Feb 24, 2023

Fri

3117300

---

40104

---

---
Embed
To embed this live counts widget on your own webpage? Simply copy and paste following code to your page and enjoy it wherever you want!
Customize Embed
About [MV] Kisum(키썸), LilCham(릴샴), Jace(제이스), Bora(보라) (SISTAR), Adoonga(아둥가) _ Feedback(피드백)

[MV] Kisum(키썸), LilCham(릴샴), Jace(제이스), Bora(보라) (SISTAR), Adoonga(아둥가) _ Feedback(피드백) *English subtitles are now available. :D (Please click on 'CC' button or activate 'Interactive Transcript' function) [Notice] 1theK YouTube is also an official channel for the MV, and music shows will count the views from this channel too. [공지] 1theK YouTube는 MV를 유통하는 공식 채널로, 1theK에 업로드된 MV 조회수 또한 음악방송 순위에 반영됩니다. :: iTunes DL : https://itunes.apple.com/us/album/pideubaeg-feedback-single/id990110923?l=ko&ls=1 Kisum X LimCham X Jace X Bora X Adoonga, the hottest women are here. SISTAR Bora is having a special collaboration project with Mnet 'Unpretty Rapstar' female rappers. Now hip-hop is becoming the center of music industry, and this love song 'Feedback' is by the strong female rappers who have been attracting people's attention with woman power. The leader of Brand New Music Rhymer and the rookie producer Lish worked on the song 'Feedback' together. The song is a hip-hop song where it talks about the frank ways how women love these days. There are four kinds of warnings, one from each woman, to a guy who wants a 'response'. Kisum starts out with being young and frank, and Jace and LilCham shows their heavy presence. Bora leaves a strong impression with her special high-tone rap. She is joining a rap collaboration for the first time after her debut. ▶1theK FB : http://www.facebook.com/1theK ▶1theK TW : https://twitter.com/1theK ▶1theK G+ : https://plus.google.com/+1theK キソム(Kisum)Xリルシャム(LilCham)Xジェイス(Jace)Xボラ(Bora)Xアドゥンガ(Adoonga)、'大人気者'たちが集まった。SISTARのボラがMnet『アンプリティラップスター』の女性ラッパーたちと特別なコラボプロジェクトを披露する。いつのまにか歌謡界の中心軸となったヒップホップ、その中でも、強大なウーマンパワーで大衆の関心を受けた大人気の女性ラッパーの強いラブソング「フィードバック」。 ブランニュー·ミュージックの首長'ライマー'と新鋭プロデューサー'リシ'が、共同作業した「フィードバック」は、最近の女性の率直な恋の仕方を論じたヒップホップ曲。 '反応を見せてくれ'と言う一人の男を相手に4人それぞれの警告メッセージを盛り込んだ。率直な若さを前面に出したキソムをはじめ、ずっしりと存在感を現わしたジェイスとリルシャム、これにデビュー後初めてラップコラボに参加したボラは、特有の愛嬌まじりのハイトーンラップで強い印象を残した。 키썸 X 릴샴 X 제이스 X 보라 X 아둥가 그야말로 '대세'들이 만났다. 씨스타 보라가 Mnet '언프리티 랩스타'의 여성 래퍼들과 특별한 콜라보 프로젝트를 선사한다. 어느덧 가요계의 중심 축이 된 힙합, 그 안에서도 막강한 우먼파워로 대중의 관심을 받은 대세 여성 래퍼들의 독한 러브송 '피드백'이다. 브랜뉴뮤직의 수장 라이머와 신예 프로듀서 리시가 공동작업한 '피드백'은 요즘 여성들의 솔직한 사랑법을 논한 힙합곡. '반응을 보여달라'는 한 남자를 상대로 4명 각자의 경고 메시지를 담았다. 솔직한 젊음을 내세운 키썸을 시작으로 묵직하게 존재감을 드러낸 제이스와 릴샴, 여기에 데뷔 후 처음으로 랩 콜라보에 참여한 보라는 특유의 애교섞인 하이톤 랩으로 강한 인상을 남겼다.
About YouTube Live Subscriber Count

Looking to track YouTube video live view counts in real-time? SocialCounts.org is the perfect destination for all your video tracking needs! Our platform utilizes YouTube's original API and advanced technology to provide nearly accurate estimations of live view counts for any YouTube video.
But that's not all! We also offer a unique comparison feature where you can compare the live view counts of any video with any channel, video, or profile. This makes it easy to compare and analyze the performance of different YouTube videos and channels.
At SocialCounts.org, we're committed to providing you with accurate and up-to-date data analysis for all your video tracking needs. Whether you're a content creator or simply a YouTube enthusiast, our platform is the perfect tool for monitoring the popularity and growth of your favorite videos.
So, if you're looking for a reliable source to track live view counts on YouTube, look no further than SocialCounts.org. Trust us to keep you in the know with real-time data analysis and comparison features.