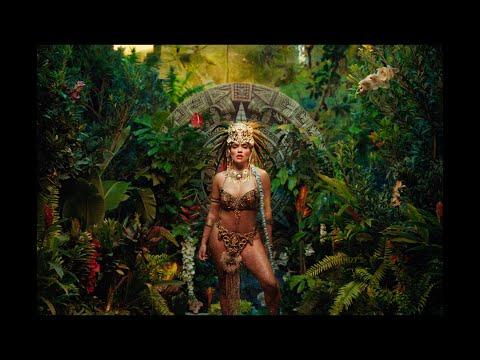 Tiësto & Karol G - Don't Be Shy (Official Music Video)
349359327
Tiësto & Karol G - Don't Be Shy (Official Music Video) youtube video stats
Date
Views
Likes
Dislikes

Mar 20, 2023

Mon

349359327

+ 462K

2459852

+ 1.40K

N/A

Mar 19, 2023

Sun

348897037

+ 589K

2458446

+ 1.75K

N/A

Mar 18, 2023

Sat

348307108

+ 555K

2456688

+ 1.72K

N/A

Mar 17, 2023

Fri

347751579

+ 433K

2454965

+ 1.30K

N/A

Mar 16, 2023

Thu

347317663

+ 441K

2453660

+ 1.35K

N/A

Mar 15, 2023

Wed

346875701

+ 386K

2452302

+ 1.13K

N/A

Mar 14, 2023

Tue

346488711

+ 325K

2451167

+ 1.05K

N/A

Mar 13, 2023

Mon

346163340

+ 347K

2450114

+ 1.08K

N/A

Mar 12, 2023

Sun

345815486

+ 451K

2449027

+ 1.38K

N/A

Mar 11, 2023

Sat

345364019

+ 433K

2447647

+ 1.34K

N/A

Mar 10, 2023

Fri

344930332

+ 382K

2446306

+ 1.22K

N/A

Mar 9, 2023

Thu

344548027

+ 406K

2445085

+ 1.08K

N/A

Mar 8, 2023

Wed

344141601

+ 461K

2444004

+ 1.19K

N/A

Mar 7, 2023

Tue

343680028

+ 376K

2442805

+ 1.10K

N/A

Mar 6, 2023

Mon

343303799

+ 400K

2441697

+ 1.25K

N/A

Mar 5, 2023

Sun

342903679

+ 496K

2440443

+ 1.44K

N/A

Mar 4, 2023

Sat

342407345

+ 460K

2439003

+ 1.43K

N/A

Mar 3, 2023

Fri

341946928

+ 376K

2437566

+ 1.15K

N/A

Mar 2, 2023

Thu

341570198

+ 414K

2436412

+ 1.26K

N/A

Mar 1, 2023

Wed

341156160

+ 435K

2435150

+ 1.28K

N/A

Feb 28, 2023

Tue

340720313

+ 395K

2433863

+ 1.24K

N/A

Feb 27, 2023

Mon

340325177

+ 454K

2432616

+ 1.41K

N/A

Feb 26, 2023

Sun

339871151

+ 614K

2431197

+ 1.69K

N/A

Feb 25, 2023

Sat

339256797

+ 549K

2429507

+ 1.72K

N/A

Feb 24, 2023

Fri

338707668

+ 406K

2427780

+ 1.28K

N/A

Feb 23, 2023

Thu

338301160

+ 423K

2426499

+ 1.23K

N/A

Feb 22, 2023

Wed

337877630

+ 432K

2425263

+ 1.32K

N/A

Feb 21, 2023

Tue

337445339

+ 433K

2423942

+ 1.34K

N/A

Feb 20, 2023

Mon

337011592

+ 424K

2422600

+ 1.37K

N/A

Feb 19, 2023

Sun

336587450

---

2421224

---

---
Embed
To embed this live counts widget on your own webpage? Simply copy and paste following code to your page and enjoy it wherever you want!
Customize Embed
About Tiësto & Karol G - Don't Be Shy (Official Music Video)

Tiësto & Karol G - Don't Be Shy Stream/DL: https://tiesto.lnk.to/DontBeShyID @tiesto & @karolg - "Don't Be Shy" Starring @blakewebber : https://www.instagram.com/blakewebber/ Music Video out now! - Director: @christianbreslauer Executive Producer: @lluuggaaaa @christhedirector Producer: @miketheproducer Associate Producer: @tayta.rnp Line Producer: @nicky_bonez Production manager: @blaisedoce Production Coordinator: @anthony_nelson Production Company: @luckybastards_inc @londonalley Tiesto Mgmt: @bobasicgram Karol G Mgmt: @andresfdelgado_ @yegiraldo_ Commissioner's: @wynterstar @philbotti Label: @atlanticrecords - Director of Photography: @nykallen 1st AD: @makingmovesmorales 2nd AD: J Dash Steadi Cam: Jorge Bustamonte 1st AC A Cam: Juan Carlos 2nd AC: Diego rojas Techno Crane: @robot.studios Audio / Playback: Guillermo Ursini BTS: Bugsy Rodriguez - Gaffer: @eastsidemovie_ BBE: Franky Flietes Electric: Daniel Carrillo Key Grip: Charles Day BBG: Aaron Collier Grip: David Fils-aime - Production Designer: @garabatoarte And the rest of his hard working Team - Key Makeup: @mairamiceli Assistant Makeup: Samantha Saldias Hair: Lucio Luciano Seamstress: Alba Realpe Stylist/Costuming: @limilian Assistant Stylist: Jill Gomez - Casting Director: @estylecasting Lead Choreographer: @gregchapkis Dancer: @Alejandro.021 Dancer: Miguel Angel Garcia Dancer: Justen Taylor Dancer: Jean-Paul Cajina Dancer: @katuhleen Dancer: @jada_anne - Editor: @callaird Color: @billy_hobson_color VFX Supervisor: @sergiimashevskyi VFX: @cameofx - Key PA: @james_hirschfeld PA: Alex Aguero PA: Caio Jordao PA: Johnathan Menendez PA: Selena Savage PA: Ron Digerno PA: Markensy Joseph Thank you to everyone who went above and beyond to make this video as epic as possible. We appreciate you greatly. Make sure to subscribe to Tiësto's channel and turn on notifications to stay updated with all new uploads: https://tsto.co/YTSubscribe Get more music from Tiësto: Spotify: https://tsto.co/spotify Apple Music: https://tsto.co/AppleMusic Soundcloud: https://tsto.co/Soundcloud Deezer: https://tsto.co/Deezer Shop the Tiësto Store: https://tsto.co/shop Follow Tiësto: https://www.Tiesto.com/ Facebook: https://tsto.co/Facebook Instagram: https://tsto.co/Instagram Twitter: https://tsto.co/Twitter Snapchat: https://tsto.co/Snap Subscribe to his YouTube channel: https://tsto.co/YTSubscribe Follow Karol G IG: https://www.instagram.com/karolg/ FB: https://www.facebook.com/KarolGOficial Twitter: https://twitter.com/karolg TikTok: https://www.tiktok.com/@karolg See Tiësto live: https://tsto.co/Tour LYRICS -------------------------------------------------- Verses people say I'm not gonna change not gonna change I know that you like that you know where my mind's at can't be tamed I'm not gonna play not gonna play oh no I ain't like that fuck 'em i'm a wild cat CHORUS baby break my heart give me all you got don't ask why why why don't be shy shy shy is it love or lust i can't get enough don't ask why why why don't be shy shy shy POST la la la la la la la la la la la la la la la Ta da da da da la la la la la la la la la la la la la la la Ta da da da da BRIDGE show yourself beautiful wanna get emotional oh-oh-oh mmmm follow me, easy now we could work a miracle oh-oh-oh #Tiesto #KarolG #DontBeShy
About YouTube Live Subscriber Count

Looking to track YouTube video live view counts in real-time? SocialCounts.org is the perfect destination for all your video tracking needs! Our platform utilizes YouTube's original API and advanced technology to provide nearly accurate estimations of live view counts for any YouTube video.
But that's not all! We also offer a unique comparison feature where you can compare the live view counts of any video with any channel, video, or profile. This makes it easy to compare and analyze the performance of different YouTube videos and channels.
At SocialCounts.org, we're committed to providing you with accurate and up-to-date data analysis for all your video tracking needs. Whether you're a content creator or simply a YouTube enthusiast, our platform is the perfect tool for monitoring the popularity and growth of your favorite videos.
So, if you're looking for a reliable source to track live view counts on YouTube, look no further than SocialCounts.org. Trust us to keep you in the know with real-time data analysis and comparison features.