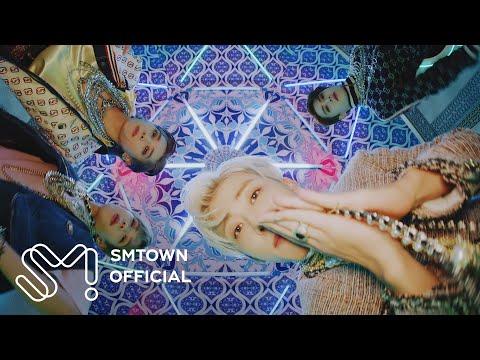 NCT U 엔시티 유 'Make A Wish (Birthday Song)' MV
268188977
NCT U 엔시티 유 'Make A Wish (Birthday Song)' MV youtube video stats
Date
Views
Likes
Dislikes

Mar 29, 2023

Wed

268188977

+ 53.4K

4508496

+ 435

N/A

Mar 28, 2023

Tue

268135484

+ 56.5K

4508061

+ 433

N/A

Mar 27, 2023

Mon

268078938

+ 58.9K

4507628

+ 501

N/A

Mar 26, 2023

Sun

268019950

+ 63.0K

4507127

+ 570

N/A

Mar 25, 2023

Sat

267956856

+ 57.1K

4506557

+ 520

N/A

Mar 24, 2023

Fri

267899754

+ 58.0K

4506037

+ 475

N/A

Mar 23, 2023

Thu

267841700

+ 55.2K

4505562

+ 512

N/A

Mar 22, 2023

Wed

267786413

+ 60.3K

4505050

+ 544

N/A

Mar 21, 2023

Tue

267726089

+ 64.3K

4504506

+ 573

N/A

Mar 20, 2023

Mon

267661719

+ 63.4K

4503933

+ 506

N/A

Mar 19, 2023

Sun

267598252

+ 69.6K

4503427

+ 633

N/A

Mar 18, 2023

Sat

267528627

+ 67.0K

4502794

+ 507

N/A

Mar 17, 2023

Fri

267461585

+ 59.9K

4502287

+ 589

N/A

Mar 16, 2023

Thu

267401625

+ 62.5K

4501698

+ 548

N/A

Mar 15, 2023

Wed

267339074

+ 66.7K

4501150

+ 519

N/A

Mar 14, 2023

Tue

267272328

+ 61.9K

4500631

+ 556

N/A

Mar 13, 2023

Mon

267210352

+ 63.7K

4500075

+ 583

N/A

Mar 12, 2023

Sun

267146644

+ 69.2K

4499492

+ 639

N/A

Mar 11, 2023

Sat

267077357

+ 61.0K

4498853

+ 565

N/A

Mar 10, 2023

Fri

267016295

+ 58.7K

4498288

+ 530

N/A

Mar 9, 2023

Thu

266957593

+ 60.9K

4497758

+ 425

N/A

Mar 8, 2023

Wed

266896688

+ 61.0K

4497333

+ 451

N/A

Mar 7, 2023

Tue

266835608

+ 59.5K

4496882

+ 472

N/A

Mar 6, 2023

Mon

266776104

+ 65.1K

4496410

+ 477

N/A

Mar 5, 2023

Sun

266711004

+ 70.1K

4495933

+ 587

N/A

Mar 4, 2023

Sat

266640815

+ 67.9K

4495346

+ 607

N/A

Mar 3, 2023

Fri

266572871

+ 63.0K

4494739

+ 537

N/A

Mar 2, 2023

Thu

266509814

+ 62.3K

4494202

+ 472

N/A

Mar 1, 2023

Wed

266447452

+ 62.8K

4493730

+ 453

N/A

Feb 28, 2023

Tue

266384584

---

4493277

---

---
Embed
To embed this live counts widget on your own webpage? Simply copy and paste following code to your page and enjoy it wherever you want!
Customize Embed
About NCT U 엔시티 유 'Make A Wish (Birthday Song)' MV

NCT's 2nd album "NCT - The 2nd Album RESONANCE Pt.1" is out! 🎧Listen and download on your favorite platform: https://nct2020.lnk.to/resonanceID 🎁Official store: https://nct2020official.com [Tracklist] 01 Make A Wish (Birthday Song) 02 Misfit 03 Volcano 04 백열등 (Light Bulb) 05 Dancing In The Rain 06 Interlude : Past to Present 07 무대로 (déjà vu; 舞代路) 08 月之迷 (Nectar) 09 Music, Dance 10 피아노 (Faded In My Last Song) 11 From Home 12 From Home (Korean Ver.) 13 Make A Wish (Birthday Song) (English Ver.) NCT Official http://www.youtube.com/nctsmtown http://www.instagram.com/nct http://www.tiktok.com/@official_nct http://twitter.com/NCTsmtown http://www.facebook.com/NCT.smtown #NCT #MakeAWish #RESONANCE #RESONANCE_Pt1 #NCT_RESONANCE NCT U 엔시티 유 'Make A Wish (Birthday Song)' MV ℗ SM Entertainment
About YouTube Live Subscriber Count

Looking to track YouTube video live view counts in real-time? SocialCounts.org is the perfect destination for all your video tracking needs! Our platform utilizes YouTube's original API and advanced technology to provide nearly accurate estimations of live view counts for any YouTube video.
But that's not all! We also offer a unique comparison feature where you can compare the live view counts of any video with any channel, video, or profile. This makes it easy to compare and analyze the performance of different YouTube videos and channels.
At SocialCounts.org, we're committed to providing you with accurate and up-to-date data analysis for all your video tracking needs. Whether you're a content creator or simply a YouTube enthusiast, our platform is the perfect tool for monitoring the popularity and growth of your favorite videos.
So, if you're looking for a reliable source to track live view counts on YouTube, look no further than SocialCounts.org. Trust us to keep you in the know with real-time data analysis and comparison features.