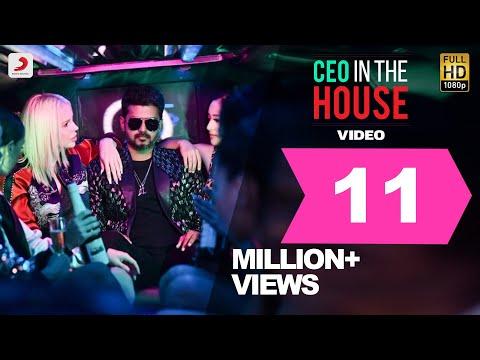 Sarkar - CEO In The House Video (Tamil) | Thalapathy Vijay | A .R. Rahman | A.R Murugadoss
14110323
Sarkar - CEO In The House Video (Tamil) | Thalapathy Vijay | A .R. Rahman | A.R Murugadoss youtube video stats
Date
Views
Likes
Dislikes

Mar 25, 2023

Sat

14110323

+ 2.61K

236203

+ 21

N/A

Mar 24, 2023

Fri

14107710

+ 2.34K

236182

+ 32

N/A

Mar 23, 2023

Thu

14105363

+ 2.24K

236150

+ 27

N/A

Mar 22, 2023

Wed

14103118

+ 2.64K

236123

+ 31

N/A

Mar 21, 2023

Tue

14100472

+ 2.84K

236092

+ 32

N/A

Mar 20, 2023

Mon

14097627

+ 2.77K

236060

+ 33

N/A

Mar 19, 2023

Sun

14094855

+ 3.20K

236027

+ 26

N/A

Mar 18, 2023

Sat

14091651

+ 3.01K

236001

+ 57

N/A

Mar 17, 2023

Fri

14088632

+ 2.81K

235944

+ 25

N/A

Mar 16, 2023

Thu

14085820

+ 2.51K

235919

+ 35

N/A

Mar 15, 2023

Wed

14083301

+ 3.21K

235884

+ 23

N/A

Mar 14, 2023

Tue

14080083

+ 2.49K

235861

+ 25

N/A

Mar 13, 2023

Mon

14077590

+ 2.45K

235836

+ 29

N/A

Mar 12, 2023

Sun

14075132

+ 2.79K

235807

+ 33

N/A

Mar 11, 2023

Sat

14072333

+ 2.58K

235774

+ 23

N/A

Mar 10, 2023

Fri

14069748

+ 2.51K

235751

+ 28

N/A

Mar 9, 2023

Thu

14067233

+ 2.59K

235723

+ 36

N/A

Mar 8, 2023

Wed

14064637

+ 2.32K

235687

+ 29

N/A

Mar 7, 2023

Tue

14062314

+ 2.19K

235658

+ 23

N/A

Mar 6, 2023

Mon

14060117

+ 2.20K

235635

+ 22

N/A

Mar 5, 2023

Sun

14057912

+ 2.73K

235613

+ 27

N/A

Mar 4, 2023

Sat

14055179

+ 2.69K

235586

+ 26

N/A

Mar 3, 2023

Fri

14052481

+ 2.38K

235560

+ 16

N/A

Mar 2, 2023

Thu

14050098

+ 2.42K

235544

+ 34

N/A

Mar 1, 2023

Wed

14047672

+ 2.52K

235510

+ 35

N/A

Feb 28, 2023

Tue

14045145

+ 2.55K

235475

+ 30

N/A

Feb 27, 2023

Mon

14042590

+ 2.27K

235445

+ 35

N/A

Feb 26, 2023

Sun

14040312

+ 2.46K

235410

+ 31

N/A

Feb 25, 2023

Sat

14037843

+ 2.60K

235379

+ 32

N/A

Feb 24, 2023

Fri

14035236

---

235347

---

---
Embed
To embed this live counts widget on your own webpage? Simply copy and paste following code to your page and enjoy it wherever you want!
Customize Embed
About Sarkar - CEO In The House Video (Tamil) | Thalapathy Vijay | A .R. Rahman | A.R Murugadoss

The razor sharp #CEOInTheHouse is the sophisticated, nifty number from #ARRahman. Starring #ThalapathyVijay , #Sarkar is the much-awaited release from #ARMurugadoss produced by #SunPictures. To set this song as your CALLER TUNES ⬇️ Watch the official video here! For Airtel – Dial 5432116600736 For Vodafone – Dial 53710679059 For Idea – Dial 5678910679059 For BSNL – Dial 56710679059 For JIO type Sarkar sms to 56789 Song name - CEO In The House Music - A R Rahman Singers - Nakul Abhyankar & Blaaze Lyrics - Vivek Producer - Sun TV Network LTD Starring - Vijay, Keerthy Suresh, Varalaxmi Sarathkumar, Yogi Babu Director - A.R Murugadoss Musicians Indian rhythm - T Raja , Kumar, Vedha, Lakshmi narayanan, Raju Flute - Kamalakar Guitars - Keba, Chris jason Shenai - Balesh Additional Vocals - Sathyaprakash, Nakul Abhyankar, Aravind Srinivas, Deepak, Santhosh Vocal Arrangement - Arjun Chandy Strings - Sunshine Orchestra Conducted by V J Srinivas Murthy Additional Programming - T R Krishna Chetan, Santhosh Dhayanidhi, Ishaan Chhabra, P A Deepak, Kuamran Sivamani, Pawan CH, Kaashif AH, Hari Dafusia Sound engineers Panchathan Record Inn, Chennai - Suresh Permal, Karthik Sekaran, T R Krishna Chetan, Santhosh Dhayanidhi AM Studios, Chennai - Sivakumar S, Pradeep Menon, Kannan Ganpat, Krishnan Subramanium, Manoj raman, Aravind Mixed by Ishaan Chhabra Mastered by - Suresh Permal MFiT - S Sivakumar Musicians Co ordinators - Noell James, Vijai iyer, T M Faizudin, Abdul Haiyum Musicians Fixer - Samydurai R Music Label - Sony Music Entertainment India Pvt. Ltd. © 2018 Sony Music Entertainment India Pvt. Ltd. Subscribe - YouTube - https://www.youtube.com/c/SonyMusicSouth VEVO - https -//www.youtube.com/user/SonyMusicSouthVEVO Like us - Facebook - https -//www.facebook.com/SonyMusicSouth Follow us - Twitter - https -//twitter.com/SonyMusicSouth G+ - https -//plus.google.com/+SonyMusicIndia
About YouTube Live Subscriber Count

Looking to track YouTube video live view counts in real-time? SocialCounts.org is the perfect destination for all your video tracking needs! Our platform utilizes YouTube's original API and advanced technology to provide nearly accurate estimations of live view counts for any YouTube video.
But that's not all! We also offer a unique comparison feature where you can compare the live view counts of any video with any channel, video, or profile. This makes it easy to compare and analyze the performance of different YouTube videos and channels.
At SocialCounts.org, we're committed to providing you with accurate and up-to-date data analysis for all your video tracking needs. Whether you're a content creator or simply a YouTube enthusiast, our platform is the perfect tool for monitoring the popularity and growth of your favorite videos.
So, if you're looking for a reliable source to track live view counts on YouTube, look no further than SocialCounts.org. Trust us to keep you in the know with real-time data analysis and comparison features.