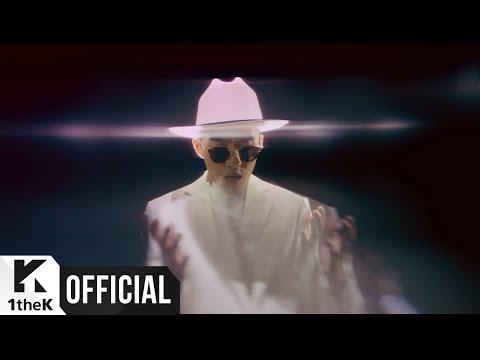 [MV] Zion.T(자이언티) _ Yanghwa BRDG(양화대교)
28282158
[MV] Zion.T(자이언티) _ Yanghwa BRDG(양화대교) youtube video stats
Date
Views
Likes
Dislikes

Mar 30, 2023

Thu

28282158

+ 1.96K

209051

+ 8

N/A

Mar 29, 2023

Wed

28280197

+ 1.89K

209043

+ 12

N/A

Mar 28, 2023

Tue

28278301

+ 1.91K

209031

+ 9

N/A

Mar 27, 2023

Mon

28276382

+ 1.80K

209022

+ 5

N/A

Mar 26, 2023

Sun

28274578

+ 2.09K

209017

+ 19

N/A

Mar 25, 2023

Sat

28272487

+ 2.25K

208998

+ 14

N/A

Mar 24, 2023

Fri

28270229

+ 2.10K

208984

+ 17

N/A

Mar 23, 2023

Thu

28268120

+ 1.95K

208967

+ 8

N/A

Mar 22, 2023

Wed

28266168

+ 1.95K

208959

+ 14

N/A

Mar 21, 2023

Tue

28264214

+ 2.08K

208945

+ 16

N/A

Mar 20, 2023

Mon

28262128

+ 1.98K

208929

+ 13

N/A

Mar 19, 2023

Sun

28260139

+ 2.17K

208916

+ 14

N/A

Mar 18, 2023

Sat

28257962

+ 2.23K

208902

+ 12

N/A

Mar 17, 2023

Fri

28255723

+ 2.34K

208890

+ 19

N/A

Mar 16, 2023

Thu

28253382

+ 2.42K

208871

+ 22

N/A

Mar 15, 2023

Wed

28250961

+ 2.63K

208849

+ 10

N/A

Mar 14, 2023

Tue

28248328

+ 2.01K

208839

+ 23

N/A

Mar 13, 2023

Mon

28246314

+ 2.08K

208816

+ 17

N/A

Mar 12, 2023

Sun

28244227

+ 2.40K

208799

+ 24

N/A

Mar 11, 2023

Sat

28241825

+ 2.28K

208775

+ 10

N/A

Mar 10, 2023

Fri

28239538

+ 2.18K

208765

+ 25

N/A

Mar 9, 2023

Thu

28237354

+ 2.37K

208740

+ 14

N/A

Mar 8, 2023

Wed

28234977

+ 2.30K

208726

+ 13

N/A

Mar 7, 2023

Tue

28232673

+ 2.39K

208713

+ 16

N/A

Mar 6, 2023

Mon

28230281

+ 2.11K

208697

+ 17

N/A

Mar 5, 2023

Sun

28228162

+ 2.17K

208680

+ 11

N/A

Mar 4, 2023

Sat

28225992

+ 2.21K

208669

+ 8

N/A

Mar 3, 2023

Fri

28223776

+ 2.03K

208661

+ 19

N/A

Mar 2, 2023

Thu

28221738

+ 1.94K

208642

+ 16

N/A

Mar 1, 2023

Wed

28219796

---

208626

---

---
Embed
To embed this live counts widget on your own webpage? Simply copy and paste following code to your page and enjoy it wherever you want!
Customize Embed
About [MV] Zion.T(자이언티) _ Yanghwa BRDG(양화대교)

[MV] Zion.T(자이언티) _ Yanghwa BRDG(양화대교) *English subtitles are now available. :D (Please click on 'CC' button or activate 'Interactive Transcript' function) There is no thrilling chorus that shakes the flow of the entire song, but Zion.T shows his feelings with the most pure power, 'Family'. It's a family story that compares his father's path to 'Yanghwa BRDG'. Although this is a personal story of Zion.T, it goes out to everyone, including sons, daughters, fathers and mothers. Like the stories told to best friend, and putting out words from your diaries, all the lyrics in the song can be objects of sympathy. So it is a comfort and happy song for fathers, sons, and all families. Although he doesn't show 'too much' emotions, he shows his feelings in his own way. ▶1theK FB : http://www.facebook.com/1theK ▶1theK TW : https://twitter.com/1theK ▶1theK G+ : https://plus.google.com/+1theK 曲の流れを覆すほどの刺激的なサビはないが、ジャイアントティは最も純潔な力で'家族'を歌って真心を伝える。 お父さんが生きてきた道を「ヤンファ大橋」に比喩して表現した家族の物語。ジャイアントティの個人的な話だが、この話を聴くすべての息子、娘、お父さん、お母さんのための歌だ。親友に打ち明ける話のように、あるいは自分の日記に書いておいた話を取り出したように歌の中のすべての言葉は、十分な共感の対象となる。結局、お父さんと息子、そしてすべての家族のための慰めであり、幸せのための歌だ。鬱憤を吐き出さなくても淡々と彼の情緒を表している。 곡의 흐름을 뒤엎을 만한 짜릿한 후렴구 하나 없지만, 자이언티는 가장 순결한 힘으로 '가족'을 노래하고 진심을 전한다. 아버지가 지나온 길을 '양화대교'에 빗대어 표현한 가족의 이야기. 비록 자이언티의 개인적인 얘기를 담았지만 이 이야기를 듣는 모든 아들, 딸, 아버지, 어머니들을 위한 노래다. 가장 친한 친구에게 털어놓는 말처럼, 혹은 자신의 일기장 구석에 써놓은 말을 어렵게 꺼내듯 노래 속 모든 말은 충분한 공감의 대상이 된다. 결국 아버지와 아들, 그리고 모든 가족에 대한 위로이자, 행복을 위한 노래다. 울분을 쏟아내지 않아도 담담하게 그만의 정서를 내비친다.
About YouTube Live Subscriber Count

Looking to track YouTube video live view counts in real-time? SocialCounts.org is the perfect destination for all your video tracking needs! Our platform utilizes YouTube's original API and advanced technology to provide nearly accurate estimations of live view counts for any YouTube video.
But that's not all! We also offer a unique comparison feature where you can compare the live view counts of any video with any channel, video, or profile. This makes it easy to compare and analyze the performance of different YouTube videos and channels.
At SocialCounts.org, we're committed to providing you with accurate and up-to-date data analysis for all your video tracking needs. Whether you're a content creator or simply a YouTube enthusiast, our platform is the perfect tool for monitoring the popularity and growth of your favorite videos.
So, if you're looking for a reliable source to track live view counts on YouTube, look no further than SocialCounts.org. Trust us to keep you in the know with real-time data analysis and comparison features.