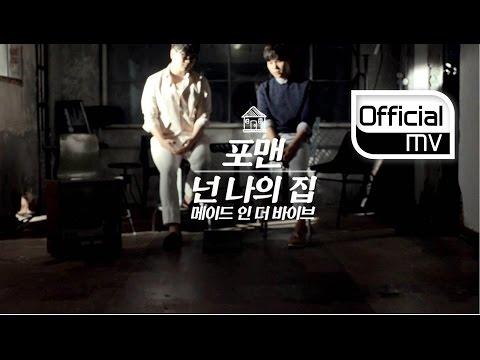 [MV] 4MEN(포맨) _ You're My Home(넌 나의 집)
1297754
[MV] 4MEN(포맨) _ You're My Home(넌 나의 집) youtube video stats
Date
Views
Likes
Dislikes

Mar 23, 2023

Thu

1297754

+ 8

5834

0

N/A

Mar 22, 2023

Wed

1297746

+ 22

5834

0

N/A

Mar 21, 2023

Tue

1297724

+ 9

5834

0

N/A

Mar 20, 2023

Mon

1297715

+ 15

5834

0

N/A

Mar 19, 2023

Sun

1297700

+ 17

5834

0

N/A

Mar 18, 2023

Sat

1297683

+ 10

5834

+ 1

N/A

Mar 17, 2023

Fri

1297673

+ 15

5833

0

N/A

Mar 16, 2023

Thu

1297658

+ 14

5833

+ 1

N/A

Mar 15, 2023

Wed

1297644

+ 20

5832

0

N/A

Mar 14, 2023

Tue

1297624

+ 12

5832

0

N/A

Mar 13, 2023

Mon

1297612

+ 14

5832

+ 1

N/A

Mar 12, 2023

Sun

1297598

+ 9

5831

0

N/A

Mar 11, 2023

Sat

1297589

+ 9

5831

0

N/A

Mar 10, 2023

Fri

1297580

+ 14

5831

0

N/A

Mar 9, 2023

Thu

1297566

+ 9

5831

0

N/A

Mar 8, 2023

Wed

1297557

+ 19

5831

0

N/A

Mar 7, 2023

Tue

1297538

+ 22

5831

0

N/A

Mar 6, 2023

Mon

1297516

+ 15

5831

0

N/A

Mar 5, 2023

Sun

1297501

+ 12

5831

+ 1

N/A

Mar 4, 2023

Sat

1297489

+ 21

5830

0

N/A

Mar 3, 2023

Fri

1297468

+ 37

5830

0

N/A

Mar 2, 2023

Thu

1297431

+ 16

5830

+ 2

N/A

Mar 1, 2023

Wed

1297415

+ 17

5828

0

N/A

Feb 28, 2023

Tue

1297398

+ 17

5828

0

N/A

Feb 27, 2023

Mon

1297381

+ 7

5828

0

N/A

Feb 26, 2023

Sun

1297374

+ 17

5828

0

N/A

Feb 25, 2023

Sat

1297357

+ 22

5828

0

N/A

Feb 24, 2023

Fri

1297335

+ 12

5828

0

N/A

Feb 23, 2023

Thu

1297323

+ 18

5828

0

N/A

Feb 22, 2023

Wed

1297305

---

5828

---

---
Embed
To embed this live counts widget on your own webpage? Simply copy and paste following code to your page and enjoy it wherever you want!
Customize Embed
About [MV] 4MEN(포맨) _ You're My Home(넌 나의 집)

[MV] 4MEN(포맨) _ You're My Home(넌 나의 집) *English subtitles are now available. :D (Please click on 'CC' button or activate 'Interactive Transcript' function) :: iTunes DL : https://itunes.apple.com/us/album/neon-naui-jib-youre-my-home/id1000489777?l=ko&ls=1 The VIBE Entertainment has announced 4MEN as the 5th runner-up in its bimonthly project singles, "Made in THE VIBE". The song "You're My Home" is a ballad with a comfortable melody line and sentimental lyrics. It's by producer Choi Sung Il who produces not only for the VIBE Entertainment but also for M.C The Max's "You Blow", 4MEN's "Only You" and more. 4MEN's Shin Yong Jae also co-produced the song, which brings back memories of the 90s with its arrangement and its comforting words. ▶1theK FB : http://www.facebook.com/1theK ▶1theK TW : https://twitter.com/1theK ▶1theK G+ : https://plus.google.com/+1theK 'バイブ社団'ザ・バイブエンターテイメントが隔月ごとにリリースする、プロジェクトシングル「Made in THE VIBE」の5番目の主人公として4Menが出た。 今回の5番目の曲「君は僕の家」は、ソフトなメロディラインに感性的なボーカルが引き立つバラード曲。 特に'ザ·バイブエンターテイメント'のプロデューサーであり、'MC The Max'の「君が吹く」、'4Men'の「君一人だ」などを作曲したプロデューサー'チェ・ソンイル'と4Menの'シン·ヨンジェ'が共同作曲した曲で、90年代の郷愁を刺激する編曲と暖かい歌詞が印象的だ。 '바이브 사단' 더바이브엔터테인먼트가 격월마다 출시하는 프로젝트 싱글 'Made in THE VIBE'의 5번째 주자로 포맨이 나섰다. 이번 5번째 곡 '넌 나의 집'은 편안한 멜로디라인에 감성적인 보컬이 돋보이는 발라드 곡이다. 특히 '더바이브 엔터테인먼트'의 프로듀서이자 'M.C The Max'의 '그대가 분다', '포맨'의 '너 하나야'등을 작곡한 프로듀서 최성일과 포맨의 신용재가 공동 작곡한 곡으로 90년대 향수를 자극하는 편곡과 포근한 가사가 인상적이다.
About YouTube Live Subscriber Count

Looking to track YouTube video live view counts in real-time? SocialCounts.org is the perfect destination for all your video tracking needs! Our platform utilizes YouTube's original API and advanced technology to provide nearly accurate estimations of live view counts for any YouTube video.
But that's not all! We also offer a unique comparison feature where you can compare the live view counts of any video with any channel, video, or profile. This makes it easy to compare and analyze the performance of different YouTube videos and channels.
At SocialCounts.org, we're committed to providing you with accurate and up-to-date data analysis for all your video tracking needs. Whether you're a content creator or simply a YouTube enthusiast, our platform is the perfect tool for monitoring the popularity and growth of your favorite videos.
So, if you're looking for a reliable source to track live view counts on YouTube, look no further than SocialCounts.org. Trust us to keep you in the know with real-time data analysis and comparison features.