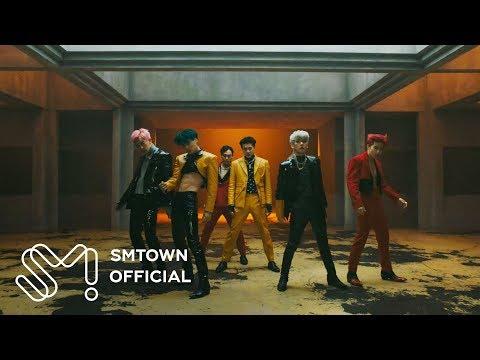 EXO 엑소 'Obsession' MV
161924897
EXO 엑소 'Obsession' MV youtube video stats
Date
Views
Likes
Dislikes

Mar 29, 2023

Wed

161924897

+ 21.5K

4706701

+ 221

N/A

Mar 28, 2023

Tue

161903310

+ 22.6K

4706480

+ 221

N/A

Mar 27, 2023

Mon

161880702

+ 22.9K

4706259

+ 273

N/A

Mar 26, 2023

Sun

161857730

+ 24.5K

4705986

+ 308

N/A

Mar 25, 2023

Sat

161833193

+ 22.1K

4705678

+ 236

N/A

Mar 24, 2023

Fri

161811052

+ 21.9K

4705442

+ 231

N/A

Mar 23, 2023

Thu

161789125

+ 21.4K

4705211

+ 235

N/A

Mar 22, 2023

Wed

161767686

+ 22.4K

4704976

+ 324

N/A

Mar 21, 2023

Tue

161745266

+ 23.8K

4704652

+ 262

N/A

Mar 20, 2023

Mon

161721420

+ 24.4K

4704390

+ 290

N/A

Mar 19, 2023

Sun

161696970

+ 25.2K

4704100

+ 362

N/A

Mar 18, 2023

Sat

161671754

+ 25.1K

4703738

+ 321

N/A

Mar 17, 2023

Fri

161646631

+ 23.3K

4703417

+ 292

N/A

Mar 16, 2023

Thu

161623327

+ 23.0K

4703125

+ 305

N/A

Mar 15, 2023

Wed

161600293

+ 25.9K

4702820

+ 352

N/A

Mar 14, 2023

Tue

161574331

+ 24.5K

4702468

+ 424

N/A

Mar 13, 2023

Mon

161549750

+ 23.0K

4702044

+ 385

N/A

Mar 12, 2023

Sun

161526670

+ 22.1K

4701659

+ 206

N/A

Mar 11, 2023

Sat

161504485

+ 20.3K

4701453

+ 168

N/A

Mar 10, 2023

Fri

161484154

+ 20.0K

4701285

+ 162

N/A

Mar 9, 2023

Thu

161464057

+ 21.6K

4701123

+ 162

N/A

Mar 8, 2023

Wed

161442415

+ 22.7K

4700961

+ 215

N/A

Mar 7, 2023

Tue

161419637

+ 22.6K

4700746

+ 165

N/A

Mar 6, 2023

Mon

161397017

+ 23.0K

4700581

+ 180

N/A

Mar 5, 2023

Sun

161373959

+ 25.1K

4700401

+ 219

N/A

Mar 4, 2023

Sat

161348761

+ 24.1K

4700182

+ 247

N/A

Mar 3, 2023

Fri

161324601

+ 23.5K

4699935

+ 231

N/A

Mar 2, 2023

Thu

161301036

+ 24.7K

4699704

+ 250

N/A

Mar 1, 2023

Wed

161276334

+ 23.8K

4699454

+ 299

N/A

Feb 28, 2023

Tue

161252497

---

4699155

---

---
Embed
To embed this live counts widget on your own webpage? Simply copy and paste following code to your page and enjoy it wherever you want!
Customize Embed
About EXO 엑소 'Obsession' MV

EXO's the 6th album "OBSESSION" is out! Listen and download on your favorite platform: http://smarturl.it/EXO_OBSESSION [Tracklist] 01 Obsession 02 Trouble 03 지킬 (Jekyll) 04 춤 (Groove) 05 Ya Ya Ya 06 Baby You Are 07 Non Stop 08 오늘도 (Day After Day) 09 나비효과 (Butterfly Effect) 10 嗜 (Obsession) EXO Official http://www.youtube.com/weareoneEXO http://www.facebook.com/weareoneEXO http://www.instagram.com/weareone.exo http://twitter.com/weareoneEXO #EXO #엑소 #Obsession EXO 엑소 'Obsession' MV ℗ SM ENTERTAINMENT
About YouTube Live Subscriber Count

Looking to track YouTube video live view counts in real-time? SocialCounts.org is the perfect destination for all your video tracking needs! Our platform utilizes YouTube's original API and advanced technology to provide nearly accurate estimations of live view counts for any YouTube video.
But that's not all! We also offer a unique comparison feature where you can compare the live view counts of any video with any channel, video, or profile. This makes it easy to compare and analyze the performance of different YouTube videos and channels.
At SocialCounts.org, we're committed to providing you with accurate and up-to-date data analysis for all your video tracking needs. Whether you're a content creator or simply a YouTube enthusiast, our platform is the perfect tool for monitoring the popularity and growth of your favorite videos.
So, if you're looking for a reliable source to track live view counts on YouTube, look no further than SocialCounts.org. Trust us to keep you in the know with real-time data analysis and comparison features.