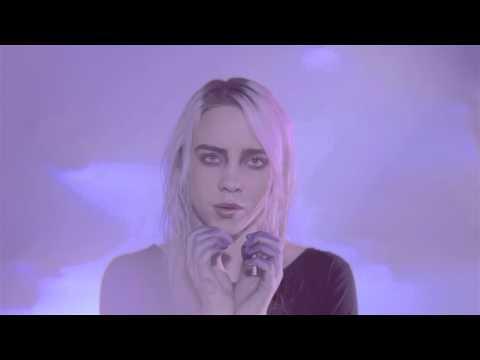 Billie Eilish - Ocean Eyes (Official Music Video)
427405260
Billie Eilish - Ocean Eyes (Official Music Video) youtube video stats
Date
Views
Likes
Dislikes

Mar 21, 2023

Tue

427405260

+ 131K

5750203

+ 1.07K

N/A

Mar 20, 2023

Mon

427273865

+ 122K

5749125

+ 1.09K

N/A

Mar 19, 2023

Sun

427151405

+ 126K

5748035

+ 973

N/A

Mar 18, 2023

Sat

427024892

+ 125K

5747062

+ 972

N/A

Mar 17, 2023

Fri

426899021

+ 109K

5746090

+ 796

N/A

Mar 16, 2023

Thu

426789552

+ 109K

5745294

+ 759

N/A

Mar 15, 2023

Wed

426680305

+ 110K

5744535

+ 775

N/A

Mar 14, 2023

Tue

426569334

+ 97.4K

5743760

+ 740

N/A

Mar 13, 2023

Mon

426471924

+ 100K

5743020

+ 752

N/A

Mar 12, 2023

Sun

426371761

+ 114K

5742268

+ 838

N/A

Mar 11, 2023

Sat

426257757

+ 100K

5741430

+ 854

N/A

Mar 10, 2023

Fri

426157124

+ 96.1K

5740576

+ 752

N/A

Mar 9, 2023

Thu

426060951

+ 105K

5739824

+ 695

N/A

Mar 8, 2023

Wed

425955760

+ 108K

5739129

+ 793

N/A

Mar 7, 2023

Tue

425847666

+ 97.2K

5738336

+ 705

N/A

Mar 6, 2023

Mon

425750430

+ 92.8K

5737631

+ 669

N/A

Mar 5, 2023

Sun

425657549

+ 101K

5736962

+ 737

N/A

Mar 4, 2023

Sat

425556048

+ 112K

5736225

+ 829

N/A

Mar 3, 2023

Fri

425443716

+ 104K

5735396

+ 826

N/A

Mar 2, 2023

Thu

425338942

+ 114K

5734570

+ 808

N/A

Mar 1, 2023

Wed

425224775

+ 106K

5733762

+ 787

N/A

Feb 28, 2023

Tue

425118414

+ 96.9K

5732975

+ 714

N/A

Feb 27, 2023

Mon

425021494

+ 96.6K

5732261

+ 788

N/A

Feb 26, 2023

Sun

424924844

+ 111K

5731473

+ 861

N/A

Feb 25, 2023

Sat

424812882

+ 108K

5730612

+ 931

N/A

Feb 24, 2023

Fri

424704013

+ 98.1K

5729681

+ 811

N/A

Feb 23, 2023

Thu

424605880

+ 102K

5728870

+ 736

N/A

Feb 22, 2023

Wed

424503729

+ 103K

5728134

+ 731

N/A

Feb 21, 2023

Tue

424400630

+ 101K

5727403

+ 726

N/A

Feb 20, 2023

Mon

424299577

---

5726677

---

---
Embed
To embed this live counts widget on your own webpage? Simply copy and paste following code to your page and enjoy it wherever you want!
Customize Embed
About Billie Eilish - Ocean Eyes (Official Music Video)

follow me @ https://www.facebook.com/billieeilish/ https://twitter.com/Billie_eilish https://www.instagram.com/billieeilish http://soundcloud.com/billieeilish iTunes: http://smarturl.it/OceanEyes Apple Music: http://smarturl.it/OceanEyes.ap Google Play: http://smarturl.it/OceanEyes.gp Amazon: http://smarturl.it/OceanEyes.amz Spotify: http://smarturl.it/OceanEyes.sp Directed and Edited by Megan Thompson Director of Photography by Jon-Michael Mooney
About YouTube Live Subscriber Count

Looking to track YouTube video live view counts in real-time? SocialCounts.org is the perfect destination for all your video tracking needs! Our platform utilizes YouTube's original API and advanced technology to provide nearly accurate estimations of live view counts for any YouTube video.
But that's not all! We also offer a unique comparison feature where you can compare the live view counts of any video with any channel, video, or profile. This makes it easy to compare and analyze the performance of different YouTube videos and channels.
At SocialCounts.org, we're committed to providing you with accurate and up-to-date data analysis for all your video tracking needs. Whether you're a content creator or simply a YouTube enthusiast, our platform is the perfect tool for monitoring the popularity and growth of your favorite videos.
So, if you're looking for a reliable source to track live view counts on YouTube, look no further than SocialCounts.org. Trust us to keep you in the know with real-time data analysis and comparison features.