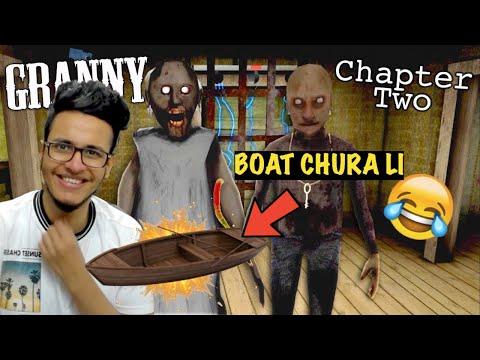 Granny (Chapter 2) Horror Game | Granny ki Boat Chura li😂
23737706
Granny (Chapter 2) Horror Game | Granny ki Boat Chura li😂 youtube video stats
Date
Views
Likes
Dislikes

Mar 21, 2023

Tue

23737706

+ 15.1K

508041

+ 207

N/A

Mar 20, 2023

Mon

23722539

+ 15.4K

507834

+ 248

N/A

Mar 19, 2023

Sun

23707079

+ 14.5K

507586

+ 241

N/A

Mar 18, 2023

Sat

23692518

+ 13.5K

507345

+ 212

N/A

Mar 17, 2023

Fri

23679001

+ 13.0K

507133

+ 211

N/A

Mar 16, 2023

Thu

23665918

+ 12.3K

506922

+ 169

N/A

Mar 15, 2023

Wed

23653546

+ 12.4K

506753

+ 181

N/A

Mar 14, 2023

Tue

23641068

+ 9.15K

506572

+ 173

N/A

Mar 13, 2023

Mon

23631911

+ 9.17K

506399

+ 122

N/A

Mar 12, 2023

Sun

23622737

+ 9.90K

506277

+ 128

N/A

Mar 11, 2023

Sat

23612832

+ 8.89K

506149

+ 95

N/A

Mar 10, 2023

Fri

23603942

+ 8.53K

506054

+ 117

N/A

Mar 9, 2023

Thu

23595408

+ 8.77K

505937

+ 96

N/A

Mar 8, 2023

Wed

23586633

+ 8.82K

505841

+ 121

N/A

Mar 7, 2023

Tue

23577806

+ 9.26K

505720

+ 122

N/A

Mar 6, 2023

Mon

23568543

+ 8.23K

505598

+ 86

N/A

Mar 5, 2023

Sun

23560308

+ 9.81K

505512

+ 91

N/A

Mar 4, 2023

Sat

23550492

+ 10.9K

505421

+ 137

N/A

Mar 3, 2023

Fri

23539523

+ 10.1K

505284

+ 117

N/A

Mar 2, 2023

Thu

23529385

+ 10.7K

505167

+ 105

N/A

Mar 1, 2023

Wed

23518600

+ 9.91K

505062

+ 92

N/A

Feb 28, 2023

Tue

23508689

+ 9.69K

504970

+ 90

N/A

Feb 27, 2023

Mon

23498993

+ 9.59K

504880

+ 104

N/A

Feb 26, 2023

Sun

23489403

+ 14.3K

504776

+ 109

N/A

Feb 25, 2023

Sat

23475048

+ 12.1K

504667

+ 112

N/A

Feb 24, 2023

Fri

23462879

+ 10.1K

504555

+ 121

N/A

Feb 23, 2023

Thu

23452717

+ 8.41K

504434

+ 108

N/A

Feb 22, 2023

Wed

23444298

+ 9.39K

504326

+ 97

N/A

Feb 21, 2023

Tue

23434908

+ 10.7K

504229

+ 112

N/A

Feb 20, 2023

Mon

23424191

---

504117

---

---
Embed
To embed this live counts widget on your own webpage? Simply copy and paste following code to your page and enjoy it wherever you want!
Customize Embed
About Granny (Chapter 2) Horror Game | Granny ki Boat Chura li😂

Granny Chapter 2 is very funny. This is Episode 2 of the Gameplay. Instagram ► https://www.instagram.com/triggeredinsaan Main Channel ► https://www.youtube.com/triggeredinsaan Discord ► https://discord.gg/liveinsaan Facebook ► https://www.facebook.com/realtriggeredinsaan Snapchat ► https://www.snapchat.com/add/nischaymalhan Twitter ► https://twitter.com/triggeredinsaan Member ►https://www.youtube.com/channel/UCFwKgzKe-EdTz83r6wzhmOw/join About Me ► My name is Nischay Malhan. I'm from Delhi and I'm an engineering student. Now I am pursuing youtube Full Time. I make family friendly clean comedy Gaming videos on this channel for everyone to enjoy with their family. You don't need earphones to watch my videos😂 Thanks For Reading😘
About YouTube Live Subscriber Count

Looking to track YouTube video live view counts in real-time? SocialCounts.org is the perfect destination for all your video tracking needs! Our platform utilizes YouTube's original API and advanced technology to provide nearly accurate estimations of live view counts for any YouTube video.
But that's not all! We also offer a unique comparison feature where you can compare the live view counts of any video with any channel, video, or profile. This makes it easy to compare and analyze the performance of different YouTube videos and channels.
At SocialCounts.org, we're committed to providing you with accurate and up-to-date data analysis for all your video tracking needs. Whether you're a content creator or simply a YouTube enthusiast, our platform is the perfect tool for monitoring the popularity and growth of your favorite videos.
So, if you're looking for a reliable source to track live view counts on YouTube, look no further than SocialCounts.org. Trust us to keep you in the know with real-time data analysis and comparison features.