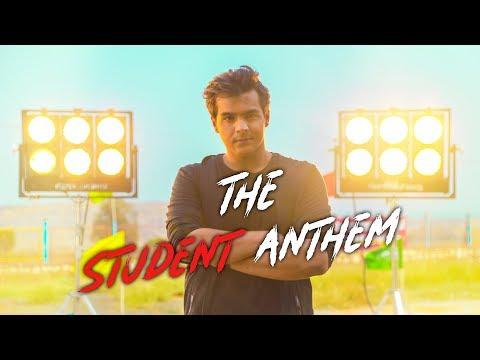 The Student Anthem | Ashish Chanchlani | Raftaar | Shaikhspeare
27370982
The Student Anthem | Ashish Chanchlani | Raftaar | Shaikhspeare youtube video stats
Date
Views
Likes
Dislikes

Mar 25, 2023

Sat

27370982

+ 1.67K

2128119

+ 59

N/A

Mar 24, 2023

Fri

27369306

+ 1.95K

2128060

+ 38

N/A

Mar 23, 2023

Thu

27367348

+ 1.78K

2128022

+ 52

N/A

Mar 22, 2023

Wed

27365561

+ 2.01K

2127970

+ 63

N/A

Mar 21, 2023

Tue

27363551

+ 2.17K

2127907

+ 74

N/A

Mar 20, 2023

Mon

27361376

+ 2.16K

2127833

+ 89

N/A

Mar 19, 2023

Sun

27359211

+ 2.16K

2127744

+ 60

N/A

Mar 18, 2023

Sat

27357042

+ 2.32K

2127684

+ 70

N/A

Mar 17, 2023

Fri

27354715

+ 2.32K

2127614

+ 95

N/A

Mar 16, 2023

Thu

27352394

+ 2.47K

2127519

+ 83

N/A

Mar 15, 2023

Wed

27349924

+ 2.98K

2127436

+ 99

N/A

Mar 14, 2023

Tue

27346940

+ 2.74K

2127337

+ 108

N/A

Mar 13, 2023

Mon

27344193

+ 2.69K

2127229

+ 124

N/A

Mar 12, 2023

Sun

27341495

+ 3.13K

2127105

+ 137

N/A

Mar 11, 2023

Sat

27338358

+ 3.02K

2126968

+ 148

N/A

Mar 10, 2023

Fri

27335330

+ 2.97K

2126820

+ 132

N/A

Mar 9, 2023

Thu

27332353

+ 3.19K

2126688

+ 114

N/A

Mar 8, 2023

Wed

27329156

+ 2.85K

2126574

+ 133

N/A

Mar 7, 2023

Tue

27326303

+ 3.02K

2126441

+ 156

N/A

Mar 6, 2023

Mon

27323280

+ 2.53K

2126285

+ 135

N/A

Mar 5, 2023

Sun

27320750

+ 2.37K

2126150

+ 91

N/A

Mar 4, 2023

Sat

27318372

+ 2.39K

2126059

+ 80

N/A

Mar 3, 2023

Fri

27315977

+ 2.32K

2125979

+ 86

N/A

Mar 2, 2023

Thu

27313653

+ 2.40K

2125893

+ 84

N/A

Mar 1, 2023

Wed

27311245

+ 2.42K

2125809

+ 76

N/A

Feb 28, 2023

Tue

27308825

+ 2.56K

2125733

+ 108

N/A

Feb 27, 2023

Mon

27306263

+ 2.37K

2125625

+ 102

N/A

Feb 26, 2023

Sun

27303885

+ 2.71K

2125523

+ 100

N/A

Feb 25, 2023

Sat

27301174

+ 2.59K

2125423

+ 114

N/A

Feb 24, 2023

Fri

27298575

---

2125309

---

---
Embed
To embed this live counts widget on your own webpage? Simply copy and paste following code to your page and enjoy it wherever you want!
Customize Embed
About The Student Anthem | Ashish Chanchlani | Raftaar | Shaikhspeare

Here's presenting to you our First Music Video Ever – THE STUDENT ANTHEM. This rap song will be super relatable for all STUDENTS and is inspired from Raftaar's - 'Sheikh Chilli' Listen to The original track by Raftaar: https://youtu.be/uykOHAhId0Q BUY NOISE EARPHONES Link: http://bit.ly/AshishChachlanii Coupon Code: ASHISH250 Head & Shoulders https://bit.ly/2GnPX5p Listen to the song: Gaana : http://bit.ly/2E90oYa Saavn :http://bit.ly/2IbT3eD Wynk : http://bit.ly/2ti9Pyu Jio Music : http://bit.ly/2GNjbdF Itunes : https://apple.co/2GG5wER Google Play : http://bit.ly/2BAtRsB Do not forget to like the video and leave your comments below! And let us know which was your favourite line from the rap song! Credits: Created By: Ashish Chanchlani Directed by: Ashish Chanchlani & Kunal Chhabhria Written By: Kunal Chhabhria & Anmol Sachar Edited by: Anmol Sachar & Kunal Chhabhria Music: Raftaar, Instine Vocals: Shaikhspeare, Ashish Chanchlani Mixed & Mastered by: Nilesh Patel Project Manager: Ashish Chanchlani & Kunal Chhabhria Production Head: Jashan Sirwani, Tanish Sirwani Subtitling: Tanish Sirwani Production: 9 Wings Production DOP & Producer: Shlok Hassanandani Hair & Make Up: Gopalkrishna K Panda Executive Producer: rahul gupta Line Producer: Kapil Kadam Art Director: Siddhant Malhotra Focus Puller: Suniel Spot Team:- Bablu bhai Lights: Prodper Lights Transport: Durgesh and Family Ronin: Santosh Jaiswal Associate Camera: Sambeet Kumar Mishra Camera Rental: Sushil Mugullu DI: Nilesh Pote Location Courtesy: Sunrise International School Cast: Ashish Chanchlani, Akash Dodeja, Kunal Chhabhria, Anmol Sachar, Simran Dhanwani, Rohit Sadhwani, Jashan Sirwani, Tanish Sirwani, Grishim Nawani, Minesh Santani, Ritesh Sadhwani, Akash Jagtap, Kunal Ahuja, Arun Ahuja Follow  Shaikspeare: Instagram - https://instagram.com/shaikhspeare_india YouTube- https://tinyurl.com/YouTube-bombaylokal Follow Instine: Instagram : https://instagram.com/skhsajid Facebook : https://www.facebook.com/InStineOnTheTrack/ #AshishChanchlani #TheStudentAnthem #Rap  #SardiyonKaSardard
About YouTube Live Subscriber Count

Looking to track YouTube video live view counts in real-time? SocialCounts.org is the perfect destination for all your video tracking needs! Our platform utilizes YouTube's original API and advanced technology to provide nearly accurate estimations of live view counts for any YouTube video.
But that's not all! We also offer a unique comparison feature where you can compare the live view counts of any video with any channel, video, or profile. This makes it easy to compare and analyze the performance of different YouTube videos and channels.
At SocialCounts.org, we're committed to providing you with accurate and up-to-date data analysis for all your video tracking needs. Whether you're a content creator or simply a YouTube enthusiast, our platform is the perfect tool for monitoring the popularity and growth of your favorite videos.
So, if you're looking for a reliable source to track live view counts on YouTube, look no further than SocialCounts.org. Trust us to keep you in the know with real-time data analysis and comparison features.