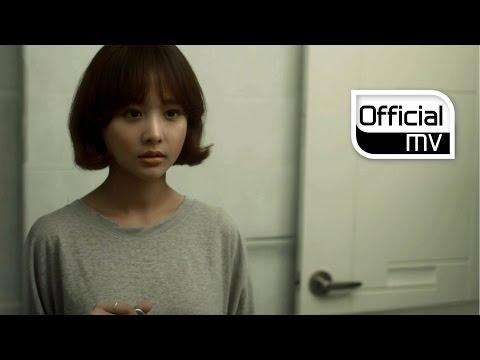 [MV] KIGGEN(키겐) ((PHANTOM)(팬텀)) _ PLAYBACK(다시보기) (Feat. Jinsil(진실) of Mad Soul Child, Hanhae(한해))
415451
[MV] KIGGEN(키겐) ((PHANTOM)(팬텀)) _ PLAYBACK(다시보기) (Feat. Jinsil(진실) of Mad Soul Child, Hanhae(한해)) youtube video stats
Date
Views
Likes
Dislikes

Mar 20, 2023

Mon

415609

+ 19

15175

0

N/A

Mar 19, 2023

Sun

415590

+ 26

15175

+ 3

N/A

Mar 18, 2023

Sat

415564

+ 26

15172

0

N/A

Mar 17, 2023

Fri

415538

+ 26

15172

+ 2

N/A

Mar 16, 2023

Thu

415512

+ 24

15170

0

N/A

Mar 15, 2023

Wed

415488

+ 21

15170

+ 1

N/A

Mar 14, 2023

Tue

415467

+ 16

15169

- 1

N/A

Mar 13, 2023

Mon

415451

+ 26

15170

+ 1

N/A

Mar 12, 2023

Sun

415425

+ 29

15169

+ 1

N/A

Mar 11, 2023

Sat

415396

+ 20

15168

+ 2

N/A

Mar 10, 2023

Fri

415376

+ 18

15166

+ 1

N/A

Mar 9, 2023

Thu

415358

+ 18

15165

0

N/A

Mar 8, 2023

Wed

415340

+ 21

15165

+ 1

N/A

Mar 7, 2023

Tue

415319

+ 24

15164

- 1

N/A

Mar 6, 2023

Mon

415295

+ 29

15165

- 1

N/A

Mar 5, 2023

Sun

415266

+ 18

15166

+ 1

N/A

Mar 4, 2023

Sat

415248

+ 19

15165

0

N/A

Mar 3, 2023

Fri

415229

+ 21

15165

0

N/A

Mar 2, 2023

Thu

415208

+ 17

15165

- 1

N/A

Mar 1, 2023

Wed

415191

+ 32

15166

+ 2

N/A

Feb 28, 2023

Tue

415159

+ 22

15164

+ 1

N/A

Feb 27, 2023

Mon

415137

+ 24

15163

+ 1

N/A

Feb 26, 2023

Sun

415113

+ 63

15162

+ 1

N/A

Feb 25, 2023

Sat

415050

+ 26

15161

0

N/A

Feb 24, 2023

Fri

415024

+ 24

15161

+ 2

N/A

Feb 23, 2023

Thu

415000

+ 23

15159

0

N/A

Feb 22, 2023

Wed

414977

+ 19

15159

+ 1

N/A

Feb 21, 2023

Tue

414958

+ 20

15158

0

N/A

Feb 20, 2023

Mon

414938

+ 47

15158

0

N/A

Feb 19, 2023

Sun

414891

---

15158

---

---
Embed
To embed this live counts widget on your own webpage? Simply copy and paste following code to your page and enjoy it wherever you want!
Customize Embed
About [MV] KIGGEN(키겐) ((PHANTOM)(팬텀)) _ PLAYBACK(다시보기) (Feat. Jinsil(진실) of Mad Soul Child, Hanhae(한해))

[MV] KIGGEN(키겐) ((PHANTOM)(팬텀)) _ PLAYBACK(다시보기) (Feat. Jinsil(진실) of Mad Soul Child, Hanhae(한해)) :: iTunes DL : https://itunes.apple.com/album/dasibogi-playback-single/id1023252307?l=ko&ls=1 KIGGEN, the leader of PHANTOM, a group popular for its unique color of music shown in tracks such as "Hole In Your Face", "Like Cho Yong Pil", "Burning", and "Seoul Lonely", begins his solo promotion with a pre-release of his first solo mini-album track "PLAYBACK". KIGGEN has built up his musical background, producing not only for PHANTOM, but also for Verbal Jint's "You Deserve Better", GOD's "I Like It", Kim Jinpyo's "Ajeossi", and many more. KIGGEN's first solo mini-album pre-release track "PLAYBACK" sprouted from the idea of "pictures and videos that cannot be deleted", despite a sudden break-up. The rather calm words, about losing someone and longing for that person by going over the memories again and again, sung in world's one and only Mad Soul Child's Jinsil's voice, on top of KIGGEN's sentimental melody lines and rhythmical drum sounds, really bring out the sad and lonely mood of the song. ▶1theK FB : http://www.facebook.com/1theK ▶1theK TW : https://twitter.com/1theK ▶1theK G+ : https://plus.google.com/+1theK 「顔に穴が開く」、「チョヨンピルのように」、「Burning」、「今日に限って」など 個性的な色の音楽で確固たるファン層を構築しているグループ'PHANTOM(ファントム)'のリーダー'キゲン'が、 その間PHANTOMの音楽だけでなく、バーバルジントの「十分きれい」、GODの「私は好き」、キム·ジンピョの「おじさん」など、数多くの音楽をプロデュースしながら磨いてきた独自の音楽の実力を盛り込んだ初のソロミニアルバムの収録曲「リプレイ」を先行公開して一人立ちに出る。 キゲンのソロミニアルバムの先行公開曲「リプレイ」は、'突然の別れを受け入れなければならい状況で、最後まで消すことができなかった写真と動画'という素材から始まった歌で、愛が終わった後も一緒にした思い出を消去できず、何度も繰り返して見ている愚かな痛みについて淡々と語っている。キゲンの感覚的なメロディラインとリズミカルなドラムサウンドに、胸に響く世の中のたった一つの声、Mad Soul Childのジンシルの切ない音色が加わり曲が与える寂しくて悲しい感情を倍増させてくれる。 '얼굴 뚫어지겠다', '조용필처럼', 'Burning', '오늘따라' 등 개성 있고 색깔 있는 음악들로 확고한 팬덤을 구축하고 있는 그룹 팬텀의 리더 키겐이 그 동안 팬텀의 음악들뿐만 아니라 버벌진트의 '충분히 예뻐', GOD의 '난 좋아', 김진표의 '아저씨' 등 수많은 음악들을 프로듀싱 해오며 쌓아온 자신의 음악적 내공을 고스란히 담아낸 첫 솔로 미니앨범의 수록곡 '다시보기'를 선공개하며 홀로서기에 나선다. 키겐의 솔로 미니앨범의 선공개곡 '다시보기'는 "갑작스런 이별을 받아들여야 했지만 끝까지 지울수 없었던 사진과 동영상"이라는 소재에서 시작된 노래로 사랑이 끝난 후에도 함께한 추억들을 지우지 못하고 몇번이고 되돌려보는 미련한 아픔에 대해 담담히 이야기하고 있는데, 키겐의 감각적인 멜로디 라인과 리드미컬한 드럼 사운드에 가슴을 파고드는 세상에 단 하나뿐인 목소리, 매드소울차일드 진실의 애절한 음색이 더해져 곡이 주는 쓸쓸하고 슬픈 감정을 배가 시켜준다.
About YouTube Live Subscriber Count

Looking to track YouTube video live view counts in real-time? SocialCounts.org is the perfect destination for all your video tracking needs! Our platform utilizes YouTube's original API and advanced technology to provide nearly accurate estimations of live view counts for any YouTube video.
But that's not all! We also offer a unique comparison feature where you can compare the live view counts of any video with any channel, video, or profile. This makes it easy to compare and analyze the performance of different YouTube videos and channels.
At SocialCounts.org, we're committed to providing you with accurate and up-to-date data analysis for all your video tracking needs. Whether you're a content creator or simply a YouTube enthusiast, our platform is the perfect tool for monitoring the popularity and growth of your favorite videos.
So, if you're looking for a reliable source to track live view counts on YouTube, look no further than SocialCounts.org. Trust us to keep you in the know with real-time data analysis and comparison features.