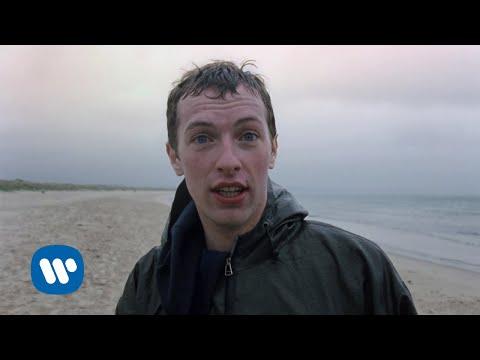 Coldplay - Yellow (Official Video)
856186341
Coldplay - Yellow (Official Video) youtube video stats
Date
Views
Likes
Dislikes

Mar 25, 2023

Sat

856186341

+ 553K

4723275

+ 3.10K

N/A

Mar 24, 2023

Fri

855632713

+ 563K

4720174

+ 3.04K

N/A

Mar 23, 2023

Thu

855069189

+ 501K

4717128

+ 2.74K

N/A

Mar 22, 2023

Wed

854567939

+ 484K

4714380

+ 2.75K

N/A

Mar 21, 2023

Tue

854083111

+ 445K

4711630

+ 2.52K

N/A

Mar 20, 2023

Mon

853637559

+ 405K

4709104

+ 2.63K

N/A

Mar 19, 2023

Sun

853232226

+ 479K

4706473

+ 2.72K

N/A

Mar 18, 2023

Sat

852753146

+ 486K

4703746

+ 2.78K

N/A

Mar 17, 2023

Fri

852266416

+ 431K

4700957

+ 2.52K

N/A

Mar 16, 2023

Thu

851834533

+ 426K

4698437

+ 2.43K

N/A

Mar 15, 2023

Wed

851408152

+ 422K

4696007

+ 2.53K

N/A

Mar 14, 2023

Tue

850985159

+ 374K

4693476

+ 2.53K

N/A

Mar 13, 2023

Mon

850610664

+ 376K

4690944

+ 2.44K

N/A

Mar 12, 2023

Sun

850234074

+ 429K

4688500

+ 2.45K

N/A

Mar 11, 2023

Sat

849805007

+ 379K

4686043

+ 2.35K

N/A

Mar 10, 2023

Fri

849425137

+ 350K

4683684

+ 2.00K

N/A

Mar 9, 2023

Thu

849074499

+ 359K

4681678

+ 1.77K

N/A

Mar 8, 2023

Wed

848714791

+ 384K

4679899

+ 1.85K

N/A

Mar 7, 2023

Tue

848330090

+ 354K

4678041

+ 1.72K

N/A

Mar 6, 2023

Mon

847975729

+ 343K

4676320

+ 1.83K

N/A

Mar 5, 2023

Sun

847632632

+ 369K

4674489

+ 2.02K

N/A

Mar 4, 2023

Sat

847263561

+ 385K

4672464

+ 2.09K

N/A

Mar 3, 2023

Fri

846878459

+ 383K

4670368

+ 1.98K

N/A

Mar 2, 2023

Thu

846494909

+ 402K

4668380

+ 2.07K

N/A

Mar 1, 2023

Wed

846092547

+ 377K

4666306

+ 1.90K

N/A

Feb 28, 2023

Tue

845714996

+ 356K

4664397

+ 1.78K

N/A

Feb 27, 2023

Mon

845358884

+ 342K

4662614

+ 1.82K

N/A

Feb 26, 2023

Sun

845016103

+ 403K

4660792

+ 2.15K

N/A

Feb 25, 2023

Sat

844612878

+ 420K

4658633

+ 2.22K

N/A

Feb 24, 2023

Fri

844192656

---

4656404

---

---
Embed
To embed this live counts widget on your own webpage? Simply copy and paste following code to your page and enjoy it wherever you want!
Customize Embed
About Coldplay - Yellow (Official Video)

Coldplay - Yellow is taken from the debut album Parachutes released in 2000 Newly restored 4K version of the video added 10 July 2020. Subscribe for more content from Coldplay: https://bit.ly/subscribecoldplay Listen to the album Parachutes on YouTube here: https://www.youtube.com/playlist?list=OLAK5uy_m4lOn8HJoLfTETxg2d6QouxcQd3nM4Gf0 See more official videos from Coldplay here: https://www.youtube.com/playlist?list=PLsvoYlzBrLFAJd4hNQSHw1lYjDKeQB_iU FOLLOW COLDPLAY Website: http://www.coldplay.com Instagram: http://instagram.com/coldplay Twitter: https://twitter.com/coldplay Facebook: https://www.facebook.com/coldplay Tiktok: https://www.tiktok.com/@coldplay Spotify: https://bit.ly/coldplayspotify ABOUT COLDPLAY Since forming at university in London, Coldplay have gone on to become one of the planet's most popular acts, selling more than 100 million copies of their nine Number One albums, which have spawned a string of hits including Yellow, Clocks, Fix You, Paradise, Viva La Vida, A Sky Full Of Stars, Hymn For The Weekend, Adventure Of A Lifetime, Orphans and, most recently, Higher Power and My Universe. #Coldplay #Yellow #Parachutes
About YouTube Live Subscriber Count

Looking to track YouTube video live view counts in real-time? SocialCounts.org is the perfect destination for all your video tracking needs! Our platform utilizes YouTube's original API and advanced technology to provide nearly accurate estimations of live view counts for any YouTube video.
But that's not all! We also offer a unique comparison feature where you can compare the live view counts of any video with any channel, video, or profile. This makes it easy to compare and analyze the performance of different YouTube videos and channels.
At SocialCounts.org, we're committed to providing you with accurate and up-to-date data analysis for all your video tracking needs. Whether you're a content creator or simply a YouTube enthusiast, our platform is the perfect tool for monitoring the popularity and growth of your favorite videos.
So, if you're looking for a reliable source to track live view counts on YouTube, look no further than SocialCounts.org. Trust us to keep you in the know with real-time data analysis and comparison features.