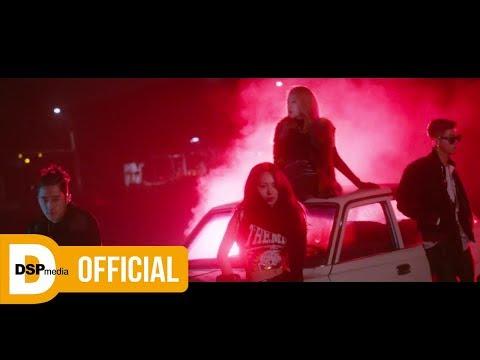 K.A.R.D - Oh NaNa M/V
42282708
K.A.R.D - Oh NaNa M/V youtube video stats
Date
Views
Likes
Dislikes

Mar 24, 2023

Fri

42282708

+ 5.16K

835788

+ 55

N/A

Mar 23, 2023

Thu

42277542

+ 5.10K

835733

+ 69

N/A

Mar 22, 2023

Wed

42272433

+ 4.55K

835664

+ 51

N/A

Mar 21, 2023

Tue

42267882

+ 4.62K

835613

+ 51

N/A

Mar 20, 2023

Mon

42263257

+ 4.49K

835562

+ 44

N/A

Mar 19, 2023

Sun

42258760

+ 4.77K

835518

+ 64

N/A

Mar 18, 2023

Sat

42253984

+ 4.88K

835454

+ 67

N/A

Mar 17, 2023

Fri

42249099

+ 5.26K

835387

+ 67

N/A

Mar 16, 2023

Thu

42243839

+ 5.09K

835320

+ 75

N/A

Mar 15, 2023

Wed

42238748

+ 5.08K

835245

+ 85

N/A

Mar 14, 2023

Tue

42233667

+ 4.64K

835160

+ 47

N/A

Mar 13, 2023

Mon

42229025

+ 4.71K

835113

+ 67

N/A

Mar 12, 2023

Sun

42224311

+ 4.37K

835046

+ 56

N/A

Mar 11, 2023

Sat

42219940

+ 4.16K

834990

+ 67

N/A

Mar 10, 2023

Fri

42215775

+ 4.20K

834923

+ 50

N/A

Mar 9, 2023

Thu

42211568

+ 4.45K

834873

+ 54

N/A

Mar 8, 2023

Wed

42207117

+ 4.52K

834819

+ 76

N/A

Mar 7, 2023

Tue

42202588

+ 4.60K

834743

+ 60

N/A

Mar 6, 2023

Mon

42197987

+ 4.33K

834683

+ 62

N/A

Mar 5, 2023

Sun

42193656

+ 4.44K

834621

+ 71

N/A

Mar 4, 2023

Sat

42189215

+ 4.37K

834550

+ 74

N/A

Mar 3, 2023

Fri

42184844

+ 4.21K

834476

+ 71

N/A

Mar 2, 2023

Thu

42180629

+ 3.94K

834405

+ 65

N/A

Mar 1, 2023

Wed

42176684

+ 4.18K

834340

+ 51

N/A

Feb 28, 2023

Tue

42172498

+ 4.33K

834289

+ 39

N/A

Feb 27, 2023

Mon

42168160

+ 4.38K

834250

+ 50

N/A

Feb 26, 2023

Sun

42163777

+ 4.40K

834200

+ 52

N/A

Feb 25, 2023

Sat

42159373

+ 4.69K

834148

+ 56

N/A

Feb 24, 2023

Fri

42154680

+ 4.83K

834092

+ 60

N/A

Feb 23, 2023

Thu

42149845

---

834032

---

---
Embed
To embed this live counts widget on your own webpage? Simply copy and paste following code to your page and enjoy it wherever you want!
Customize Embed
About K.A.R.D - Oh NaNa M/V

K.A.R.D Project Vol.1 "Oh NaNa" (Hidden. 허영지) Music Video K.A.R.D - Don't Recall M/V - https://youtu.be/41Dp7Q-SM1Y "Oh NaNa" on iTunes - http://smarturl.it/OhNaNaiTunes "Oh NaNa" on Spotify - http://smarturl.it/OhNaNaSpotify #KARD #카드 #OHNANA #오나나 #BM #JSEPH #SOMINJEON #JIWOOJEON #비엠 #제이셉 #전소민 #전지우 #허영지 #YOUNGJIHUR Official K.A.R.D Twitter : https://twitter.com/kard_official Facebook : https://www.facebook.com/officialkard/ Instagram : https://www.instagram.com/official_kard/ Kakao : http://plus.kakao.com/home/@kard V Live : http://channels.vlive.tv/E6431D
About YouTube Live Subscriber Count

Looking to track YouTube video live view counts in real-time? SocialCounts.org is the perfect destination for all your video tracking needs! Our platform utilizes YouTube's original API and advanced technology to provide nearly accurate estimations of live view counts for any YouTube video.
But that's not all! We also offer a unique comparison feature where you can compare the live view counts of any video with any channel, video, or profile. This makes it easy to compare and analyze the performance of different YouTube videos and channels.
At SocialCounts.org, we're committed to providing you with accurate and up-to-date data analysis for all your video tracking needs. Whether you're a content creator or simply a YouTube enthusiast, our platform is the perfect tool for monitoring the popularity and growth of your favorite videos.
So, if you're looking for a reliable source to track live view counts on YouTube, look no further than SocialCounts.org. Trust us to keep you in the know with real-time data analysis and comparison features.