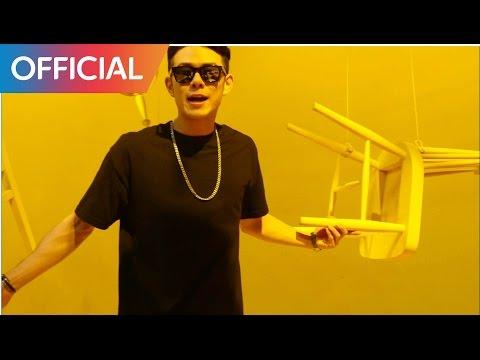 빈지노 (Beenzino) - 어쩌라고 (So What) MV
955511
빈지노 (Beenzino) - 어쩌라고 (So What) MV youtube video stats
Date
Views
Likes
Dislikes

Mar 29, 2023

Wed

955511

+ 15

9271

0

N/A

Mar 28, 2023

Tue

955496

+ 26

9271

0

N/A

Mar 27, 2023

Mon

955470

+ 17

9271

+ 1

N/A

Mar 26, 2023

Sun

955453

+ 17

9270

0

N/A

Mar 25, 2023

Sat

955436

+ 21

9270

0

N/A

Mar 24, 2023

Fri

955415

+ 21

9270

0

N/A

Mar 23, 2023

Thu

955394

+ 10

9270

0

N/A

Mar 22, 2023

Wed

955384

+ 16

9270

- 1

N/A

Mar 21, 2023

Tue

955368

+ 28

9271

+ 2

N/A

Mar 20, 2023

Mon

955340

+ 15

9269

0

N/A

Mar 19, 2023

Sun

955325

+ 26

9269

0

N/A

Mar 18, 2023

Sat

955299

+ 32

9269

0

N/A

Mar 17, 2023

Fri

955267

+ 31

9269

0

N/A

Mar 16, 2023

Thu

955236

+ 28

9269

+ 1

N/A

Mar 15, 2023

Wed

955208

+ 19

9268

+ 1

N/A

Mar 14, 2023

Tue

955189

+ 29

9267

- 1

N/A

Mar 13, 2023

Mon

955160

+ 25

9268

+ 1

N/A

Mar 12, 2023

Sun

955135

+ 30

9267

+ 1

N/A

Mar 11, 2023

Sat

955105

+ 20

9266

0

N/A

Mar 10, 2023

Fri

955085

+ 17

9266

0

N/A

Mar 9, 2023

Thu

955068

+ 26

9266

0

N/A

Mar 8, 2023

Wed

955042

+ 9

9266

- 1

N/A

Mar 7, 2023

Tue

955033

+ 23

9267

0

N/A

Mar 6, 2023

Mon

955010

+ 17

9267

+ 1

N/A

Mar 5, 2023

Sun

954993

+ 21

9266

0

N/A

Mar 4, 2023

Sat

954972

+ 22

9266

0

N/A

Mar 3, 2023

Fri

954950

+ 27

9266

0

N/A

Mar 2, 2023

Thu

954923

+ 20

9266

0

N/A

Mar 1, 2023

Wed

954903

+ 25

9266

0

N/A

Feb 28, 2023

Tue

954878

---

9266

---

---
Embed
To embed this live counts widget on your own webpage? Simply copy and paste following code to your page and enjoy it wherever you want!
Customize Embed
About 빈지노 (Beenzino) - 어쩌라고 (So What) MV

★ Download on iTunes (Music) : https://itunes.apple.com/us/album/eojjeolago-single/id975815282 Beenzino의 신곡, '어쩌라고 (So What)'. '어쩌라고 (So What)'는 Peejay가 프로듀서로 참여하고, Beenzino의 아트워크 크루 'IAB'이 커버 아트워크를 완성했다. 본 영상은 2015년 3월 10일 방송된 '4가지쇼' 빈지노 편에 선공개된 4가지쇼 자체제작 뮤직클립입니다. CJ E&M Music은 아시아 No.1 엔터테인먼트 기업인 CJ E&M의 음악사업 브랜드로 음원/음반의 투자/제작/유통부터 콘서트/페스티벌 개최까지 포함하고 있습니다. CJ E&M MUSIC과 함께 하는 K-POP 아티스트들의 신곡과 뮤직비디오, 미공개 독점 영상 등을 이곳 YOUTUBE 채널에서 가장 먼저 만나보세요. CJ E&M Music is a music business brand of CJ E&M, Asia's No.1 entertainment company. CJ E&M Music covers investment, production and distribution of album and also provides the best music festival and concerts. Meet the K-POP artists' brand new music videos and exclusive video clips on the official YouTube of CJ E&M Music.
About YouTube Live Subscriber Count

Looking to track YouTube video live view counts in real-time? SocialCounts.org is the perfect destination for all your video tracking needs! Our platform utilizes YouTube's original API and advanced technology to provide nearly accurate estimations of live view counts for any YouTube video.
But that's not all! We also offer a unique comparison feature where you can compare the live view counts of any video with any channel, video, or profile. This makes it easy to compare and analyze the performance of different YouTube videos and channels.
At SocialCounts.org, we're committed to providing you with accurate and up-to-date data analysis for all your video tracking needs. Whether you're a content creator or simply a YouTube enthusiast, our platform is the perfect tool for monitoring the popularity and growth of your favorite videos.
So, if you're looking for a reliable source to track live view counts on YouTube, look no further than SocialCounts.org. Trust us to keep you in the know with real-time data analysis and comparison features.