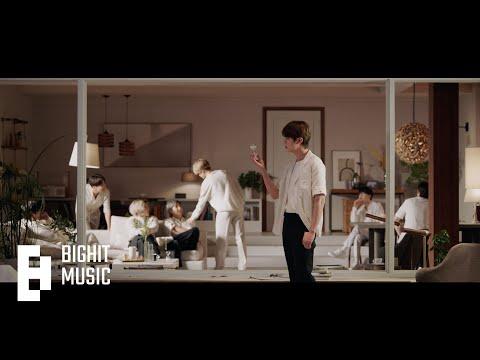 BTS (방탄소년단) 'Film out' Official MV
213133656
BTS (방탄소년단) 'Film out' Official MV youtube video stats
Date
Views
Likes
Dislikes

Mar 29, 2023

Wed

213133656

+ 36.6K

9500268

+ 322

N/A

Mar 28, 2023

Tue

213097022

+ 36.9K

9499946

+ 368

N/A

Mar 27, 2023

Mon

213060027

+ 37.8K

9499578

+ 390

N/A

Mar 26, 2023

Sun

213022186

+ 39.3K

9499188

+ 416

N/A

Mar 25, 2023

Sat

212982808

+ 38.8K

9498772

+ 408

N/A

Mar 24, 2023

Fri

212943970

+ 42.6K

9498364

+ 555

N/A

Mar 23, 2023

Thu

212901339

+ 39.5K

9497809

+ 489

N/A

Mar 22, 2023

Wed

212861776

+ 40.7K

9497320

+ 526

N/A

Mar 21, 2023

Tue

212821013

+ 43.0K

9496794

+ 530

N/A

Mar 20, 2023

Mon

212777928

+ 46.6K

9496264

+ 583

N/A

Mar 19, 2023

Sun

212731299

+ 51.1K

9495681

+ 775

N/A

Mar 18, 2023

Sat

212680195

+ 54.0K

9494906

+ 954

N/A

Mar 17, 2023

Fri

212626116

+ 51.8K

9493952

+ 1.17K

N/A

Mar 16, 2023

Thu

212574221

+ 45.3K

9492780

+ 578

N/A

Mar 15, 2023

Wed

212528858

+ 52.0K

9492202

+ 695

N/A

Mar 14, 2023

Tue

212476814

+ 44.9K

9491507

+ 579

N/A

Mar 13, 2023

Mon

212431840

+ 46.0K

9490928

+ 561

N/A

Mar 12, 2023

Sun

212385750

+ 47.8K

9490367

+ 570

N/A

Mar 11, 2023

Sat

212337935

+ 44.1K

9489797

+ 510

N/A

Mar 10, 2023

Fri

212293749

+ 44.5K

9489287

+ 430

N/A

Mar 9, 2023

Thu

212249154

+ 46.5K

9488857

+ 480

N/A

Mar 8, 2023

Wed

212202631

+ 49.1K

9488377

+ 506

N/A

Mar 7, 2023

Tue

212153480

+ 47.0K

9487871

+ 433

N/A

Mar 6, 2023

Mon

212106466

+ 48.6K

9487438

+ 602

N/A

Mar 5, 2023

Sun

212057818

+ 53.4K

9486836

+ 712

N/A

Mar 4, 2023

Sat

212004340

+ 51.2K

9486124

+ 793

N/A

Mar 3, 2023

Fri

211953098

+ 48.9K

9485331

+ 737

N/A

Mar 2, 2023

Thu

211904101

+ 49.0K

9484594

+ 542

N/A

Mar 1, 2023

Wed

211855070

+ 47.4K

9484052

+ 486

N/A

Feb 28, 2023

Tue

211807590

---

9483566

---

---
Embed
To embed this live counts widget on your own webpage? Simply copy and paste following code to your page and enjoy it wherever you want!
Customize Embed
About BTS (방탄소년단) 'Film out' Official MV

BTS (방탄소년단) 'Film out' Official MV Song Credits: Produced by back number, UTA for TinyVoice, Production (Iyori Shimizu from back number, JUNG KOOK) Music Video Credits: Director: Yong Seok Choi (Lumpens) 1st AD: Jihye Yoon (Lumpens) 2nd AD: Ran Ro (Lumpens) PA: Chanyang Kim, Soeyoung Park Director of Photography: Eumko Focus Puller: Sangwoo Yun 2nd AC: Youngwoo Lee, Eunil Lee 3rd AC: Yuntae Ko Gaffer: Choi Doo Soo (DS LIGHT) Lighting Crew: Heo Jung Hwan, Jung Yu Jin, Lee Seong Min, Lee Sang Jun, Lee Gun, La hae Art Director: Bona Kim, Jinsil Park (MU:E) Assistant Art team: Yeri Kang, Minjung Kim (MU:E) Art-team Manager: ilho Heo (MU:E) Key Grip: Kiheon Choi Bestboy: Sungeun Kim Grip: Hobin Kang , Hyunsuk Jo Techno Crane : SeviceVision Korea Taehyun Choi , Yonggeun Hwang , Jisoo Woo , Hakseo Kim , Jaewon Jung Jimmy Jib Operator: Youngjung Kim Jimmy Jib Assistant: Hyunin Kim , Sunghoon Kim , Yunhyun Kim VFX: PLASTIC BEACH VFX Supervisor: OHZEON VFX Assistant Supervisor: JOJEEM VFX Project Manager: Song Chanyoung, Jeong Jieun VFX Producer: Jang Kyutae, Ahn Sohyun 3D Artist: Lee Kwangwon, Kim Doyeon, Lee Jeonghwa, Jeon Jiwon 2D Artist: Jang Gihoon, Lee Hyunjun, Shin Hyeunsung FX Artist: We JungIn Visual Creative: Nu Kim, Lee Sun Kyoung, Kang Ju Eun, Kim Ga Eun, Kim Hyo Won, Cha Yeon Hwa Artist Management: Kim Shin Gyu, Jang Jin Gu, Kim Su Bin, An Da Sol, Park Jun Tae, Yun Taewoong, Lee Seung Byung, Lee Jung Min, Lee Hyeon Ki BIGHIT MUSIC. Rights are reserved selectively in the video. Unauthorized reproduction is a violation of applicable laws. Manufactured by BIGHIT MUSIC, Seoul, Korea. Connect with BTS: https://ibighit.com/bts​ https://bts-official.jp http://twitter.com/BTS_bighit​ http://twitter.com/BTS_twt​ http://twitter.com/BTS_jp_official http://www.facebook.com/bangtan.official​ https://www.youtube.com/user/BANGTANTV​ http://instagram.com/BTS.bighitofficial​ https://channels.vlive.tv/FE619​ https://www.tiktok.com/@bts_official_bighit https://weverse.onelink.me/qt3S/94808190​ https://www.weibo.com/BTSbighit​ https://www.weibo.com/BTSmembers​ http://i.youku.com/btsofficial​ http://btsblog.ibighit.com​ https://bts-officialshop.jp/ #BTS​​ #방탄소년단​​ #Filmout​ #BTSTHEBEST​
About YouTube Live Subscriber Count

Looking to track YouTube video live view counts in real-time? SocialCounts.org is the perfect destination for all your video tracking needs! Our platform utilizes YouTube's original API and advanced technology to provide nearly accurate estimations of live view counts for any YouTube video.
But that's not all! We also offer a unique comparison feature where you can compare the live view counts of any video with any channel, video, or profile. This makes it easy to compare and analyze the performance of different YouTube videos and channels.
At SocialCounts.org, we're committed to providing you with accurate and up-to-date data analysis for all your video tracking needs. Whether you're a content creator or simply a YouTube enthusiast, our platform is the perfect tool for monitoring the popularity and growth of your favorite videos.
So, if you're looking for a reliable source to track live view counts on YouTube, look no further than SocialCounts.org. Trust us to keep you in the know with real-time data analysis and comparison features.