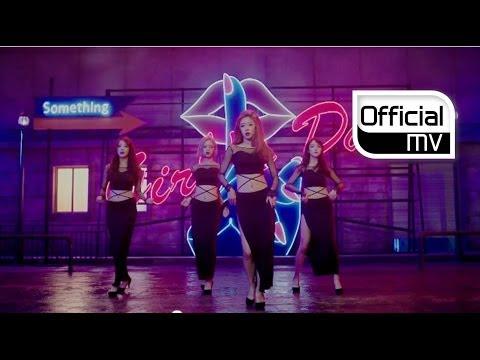 [MV] GIRL'S DAY(걸스데이) _ Something (Dance ver.)
54307081
[MV] GIRL'S DAY(걸스데이) _ Something (Dance ver.) youtube video stats
Date
Views
Likes
Dislikes

Mar 31, 2023

Fri

54307081

+ 21.2K

566310

+ 134

N/A

Mar 30, 2023

Thu

54285828

+ 21.9K

566176

+ 135

N/A

Mar 29, 2023

Wed

54263917

+ 20.8K

566041

+ 121

N/A

Mar 28, 2023

Tue

54243088

+ 20.3K

565920

+ 134

N/A

Mar 27, 2023

Mon

54222751

+ 19.2K

565786

+ 94

N/A

Mar 26, 2023

Sun

54203487

+ 19.9K

565692

+ 115

N/A

Mar 25, 2023

Sat

54183506

+ 18.9K

565577

+ 101

N/A

Mar 24, 2023

Fri

54164578

+ 19.4K

565476

+ 93

N/A

Mar 23, 2023

Thu

54145166

+ 18.1K

565383

+ 92

N/A

Mar 22, 2023

Wed

54126999

+ 19.2K

565291

+ 113

N/A

Mar 21, 2023

Tue

54107710

+ 19.6K

565178

+ 93

N/A

Mar 20, 2023

Mon

54088013

+ 19.7K

565085

+ 81

N/A

Mar 19, 2023

Sun

54068247

+ 20.1K

565004

+ 116

N/A

Mar 18, 2023

Sat

54048081

+ 20.6K

564888

+ 105

N/A

Mar 17, 2023

Fri

54027433

+ 20.6K

564783

+ 108

N/A

Mar 16, 2023

Thu

54006775

+ 20.9K

564675

+ 114

N/A

Mar 15, 2023

Wed

53985796

+ 19.8K

564561

+ 125

N/A

Mar 14, 2023

Tue

53965936

+ 17.8K

564436

+ 95

N/A

Mar 13, 2023

Mon

53948101

+ 19.3K

564341

+ 102

N/A

Mar 12, 2023

Sun

53928784

+ 20.4K

564239

+ 149

N/A

Mar 11, 2023

Sat

53908295

+ 19.0K

564090

+ 118

N/A

Mar 10, 2023

Fri

53889231

+ 19.0K

563972

+ 96

N/A

Mar 9, 2023

Thu

53870136

+ 19.5K

563876

+ 106

N/A

Mar 8, 2023

Wed

53850537

+ 19.3K

563770

+ 106

N/A

Mar 7, 2023

Tue

53831236

+ 20.2K

563664

+ 92

N/A

Mar 6, 2023

Mon

53810973

+ 19.3K

563572

+ 113

N/A

Mar 5, 2023

Sun

53791636

+ 18.5K

563459

+ 106

N/A

Mar 4, 2023

Sat

53773076

+ 19.1K

563353

+ 122

N/A

Mar 3, 2023

Fri

53753935

+ 18.4K

563231

+ 92

N/A

Mar 2, 2023

Thu

53735495

---

563139

---

---
Embed
To embed this live counts widget on your own webpage? Simply copy and paste following code to your page and enjoy it wherever you want!
Customize Embed
About [MV] GIRL'S DAY(걸스데이) _ Something (Dance ver.)

[MV] GIRL'S DAY(걸스데이) _ Something (Dance ver.) LOEN MUSIC changes the name to '1theK[wʌnðəkeɪ]' to be a global K-POP hub! 로엔뮤직이 새 이름 '1theK(원더케이)'과 함께 글로벌 K-POP 허브채널로 도약합니다. *English subtitles are now available. :D (Please click on 'CC' button or activate 'Interactive Transcript' function) :: iTunes DL : https://itunes.apple.com/us/album/geolseudei-miniaelbeom-3jib/id791401935 Girl's Day, who had a hot year with the song 'Expect' and 'Female president' in 2013, are coming back this 2014 with the new song 'Something' made with Double Sidekick. This year they are expected to be as hot as the Park Ji Yoon in 1998. The title song 'Something' talks about a girl who cheats on his girlfriend with other girls, and the girl who is in love with the bad boy. It talks about the feelings in between. This song got rid of the electric sound most dance songs have, and it has a more Hip-hop groove and acoustic instrument sounds that allows us to listen to Girl's Day's voices even more. ▶ 1theK FB : https://www.facebook.com/1theK ▶ 1theK TW : https://twitter.com/1theK ▶ 1theK G+ : http://goo.gl/mJCt9c 2013年「期待して」、「女性大統領」で最もホットな一年を送ったガールズデイが2014年イダンヨプチャギと手を組んだ新曲「Something」で3連打成功に挑戦する。この曲は、1998年オム•ジョンファの「招待」、2000年パク•ジユンの「成人式」の後を継ぐ2014年版の「招待」と「成人式」になると期待を集めている。 タイトル曲「Something」は、他の女性に会いながら嘘をつく男と、その男を愛する女性との間の微妙な感情や出来事を扱った曲だ。「Something」は、一般的なダンス曲の電子音を排除して、ヒップホップ・グルーヴにアコースティックな楽器構成でガールズデイの声により集中できるようにした。 2013년 '기대해' '여자대통령'으로 가장 뜨거운 한해를 보낸 걸스데이가 2014년 이단옆차기와 손잡은 신곡 'Something'으로 3연타 성공에 도전한다. 이곡은 1998년 엄정화 '초대' 2000년 박지윤 '성인식'의 뒤를 이은 2014년 판 '초대'와 '성인식'이 될 것으로 기대를 모은다. 이번 타이틀곡 'Something'은 다른 여자에게 한 눈 팔며 거짓말하는 남자와 그 남자를 사랑하는 여자 사이에 생기는 미묘한 감정과 사건을 다룬 노래다. 이곡은 일반적인 댄스곡의 전자음을 배재하고 Hip-hop Groove에 Acoustic한 악기구성으로 걸스데이의 목소리에 더욱더 집중할 수 있게 만들었다.
About YouTube Live Subscriber Count

Looking to track YouTube video live view counts in real-time? SocialCounts.org is the perfect destination for all your video tracking needs! Our platform utilizes YouTube's original API and advanced technology to provide nearly accurate estimations of live view counts for any YouTube video.
But that's not all! We also offer a unique comparison feature where you can compare the live view counts of any video with any channel, video, or profile. This makes it easy to compare and analyze the performance of different YouTube videos and channels.
At SocialCounts.org, we're committed to providing you with accurate and up-to-date data analysis for all your video tracking needs. Whether you're a content creator or simply a YouTube enthusiast, our platform is the perfect tool for monitoring the popularity and growth of your favorite videos.
So, if you're looking for a reliable source to track live view counts on YouTube, look no further than SocialCounts.org. Trust us to keep you in the know with real-time data analysis and comparison features.