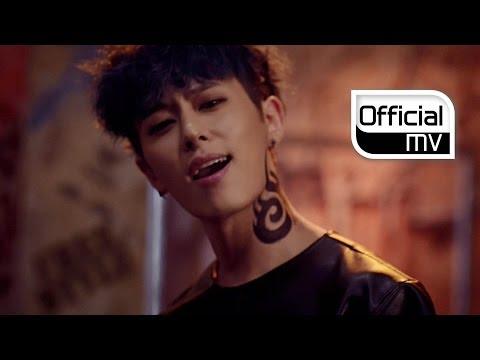 [MV] BOYFRIEND(보이프렌드) _ OBSESSION(너란 여자)
13159672
[MV] BOYFRIEND(보이프렌드) _ OBSESSION(너란 여자) youtube video stats
Date
Views
Likes
Dislikes

Mar 29, 2023

Wed

13159672

+ 750

176219

+ 11

N/A

Mar 28, 2023

Tue

13158922

+ 783

176208

+ 4

N/A

Mar 27, 2023

Mon

13158139

+ 765

176204

+ 8

N/A

Mar 26, 2023

Sun

13157374

+ 795

176196

+ 8

N/A

Mar 25, 2023

Sat

13156579

+ 751

176188

+ 5

N/A

Mar 24, 2023

Fri

13155828

+ 686

176183

+ 14

N/A

Mar 23, 2023

Thu

13155142

+ 683

176169

+ 8

N/A

Mar 22, 2023

Wed

13154459

+ 731

176161

+ 12

N/A

Mar 21, 2023

Tue

13153728

+ 682

176149

+ 5

N/A

Mar 20, 2023

Mon

13153046

+ 728

176144

+ 10

N/A

Mar 19, 2023

Sun

13152318

+ 765

176134

+ 10

N/A

Mar 18, 2023

Sat

13151553

+ 693

176124

0

N/A

Mar 17, 2023

Fri

13150860

+ 709

176124

+ 6

N/A

Mar 16, 2023

Thu

13150151

+ 728

176118

+ 10

N/A

Mar 15, 2023

Wed

13149423

+ 705

176108

+ 8

N/A

Mar 14, 2023

Tue

13148718

+ 763

176100

+ 11

N/A

Mar 13, 2023

Mon

13147955

+ 687

176089

+ 4

N/A

Mar 12, 2023

Sun

13147268

+ 694

176085

+ 7

N/A

Mar 11, 2023

Sat

13146574

+ 656

176078

+ 3

N/A

Mar 10, 2023

Fri

13145918

+ 697

176075

+ 9

N/A

Mar 9, 2023

Thu

13145221

+ 692

176066

+ 10

N/A

Mar 8, 2023

Wed

13144529

+ 733

176056

+ 5

N/A

Mar 7, 2023

Tue

13143796

+ 677

176051

+ 3

N/A

Mar 6, 2023

Mon

13143119

+ 636

176048

+ 11

N/A

Mar 5, 2023

Sun

13142483

+ 630

176037

+ 7

N/A

Mar 4, 2023

Sat

13141853

+ 623

176030

+ 5

N/A

Mar 3, 2023

Fri

13141230

+ 692

176025

+ 5

N/A

Mar 2, 2023

Thu

13140538

+ 661

176020

+ 14

N/A

Mar 1, 2023

Wed

13139877

+ 653

176006

+ 14

N/A

Feb 28, 2023

Tue

13139224

---

175992

---

---
Embed
To embed this live counts widget on your own webpage? Simply copy and paste following code to your page and enjoy it wherever you want!
Customize Embed
About [MV] BOYFRIEND(보이프렌드) _ OBSESSION(너란 여자)

[MV] BOYFRIEND(보이프렌드) _ OBSESSION(너란 여자) LOEN MUSIC's New Brand Name, 1theK! 로엔뮤직의 새이름 1theK! *English subtitles are now available. :D (Please click on 'CC' button or activate 'Interactive Transcript' function) :: iTunes DL : https://itunes.apple.com/us/album/obsession-ep/id887297591 BOYFRIEND, leading the global K-Pop wave, is back after a break of one year and five months, and with a second mini-album [OBSESSION]. Fans from not only Korea but all over the world have been waiting for this album, [OBSESSION]. The title song 'OBSESSION' is produced by Sweet Tune who also produced Korea's best idols including Kara and INFINITE. It's full of urban hip-hop beats and deep brassy sounds. 'OBSESSION' is about a man who keeps getting his feelings hurt because of a girl who doesn't love him back. BOYFRIEND members really appealed their individual charms. After all, it took over a year recording, mixing, editing, and choreographing this song to perfection. ▶1theK FB : http://www.facebook.com/1theK ▶1theK TW : https://twitter.com/1theK ▶1theK G+ : https://plus.google.com/+1theK グローバルKポップの熱風を引き継いでいるボーイフレンドが、1年5ヶ月ぶりに2ndミニアルバム[OBSESSION]で帰ってくる。 韓国だけでなく、全アジアのファンが待っていたカムバックアルバム[OBSESSION]のリード曲は「君って女」。 KARA、インフィニットなどの作業を通じて最高のK POPスターを輩出したスイートチューンがプロデュースに参加。強烈なヒップホップビートと壮大なブラス•サウンドが印象的なアーバン・ヒップホップ・ジャンルの曲だ。自分を見てくれない愛する彼女にいつも傷つけられる男の心をタフに表現しているこの曲は、約1年間メンバーそれぞれの個性を最大限に表現するために数十回の録音、ミックスなどのサウンド作業と振り付けの修正を通じて曲の完成度を最大化した。 글로벌 K팝의 열풍을 이어가고 있는 보이프렌드가 1년 5개월의 공백을 깨고 두 번째 미니앨범 [OBSESSION]으로 돌아온다. 한국뿐 아니라 전 아시아 팬들이 기다려온 컴백 앨범 [OBSESSION]의 타이틀은 '너란 여자'. 카라, 인피니트 등과의 작업을 통해 최고의 K POP 스타들을 배출한 스윗튠이 프로듀싱에 참여한, 강렬한 힙합비트와 웅장한 브라스 사운드가 인상적인 얼반 힙합쟝르의 곡이다. 자신에게 마음을 주지 않는 사랑하는 여인에게 매번 상처 받는 남자의 심정을 거친 화법으로 표현하고 있는 이 곡은 1년여 시간 동안 멤버 각각의 개성을 최대한 표현하기 위해 수 십 차례의 녹음, 믹스 등의 사운드 작업과 안무 수정을 통해 곡의 완성도를 극대화하였다.
About YouTube Live Subscriber Count

Looking to track YouTube video live view counts in real-time? SocialCounts.org is the perfect destination for all your video tracking needs! Our platform utilizes YouTube's original API and advanced technology to provide nearly accurate estimations of live view counts for any YouTube video.
But that's not all! We also offer a unique comparison feature where you can compare the live view counts of any video with any channel, video, or profile. This makes it easy to compare and analyze the performance of different YouTube videos and channels.
At SocialCounts.org, we're committed to providing you with accurate and up-to-date data analysis for all your video tracking needs. Whether you're a content creator or simply a YouTube enthusiast, our platform is the perfect tool for monitoring the popularity and growth of your favorite videos.
So, if you're looking for a reliable source to track live view counts on YouTube, look no further than SocialCounts.org. Trust us to keep you in the know with real-time data analysis and comparison features.