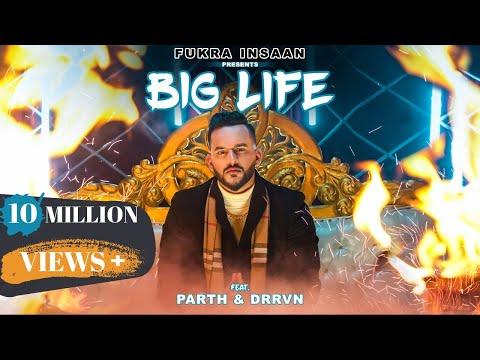 BIG LIFE - FUKRA INSAAN Ft. Drrvn & Parth ( OFFICIAL MUSIC VIDEO ) !! MY FIRST SONG
17808771
BIG LIFE - FUKRA INSAAN Ft. Drrvn & Parth ( OFFICIAL MUSIC VIDEO ) !! MY FIRST SONG youtube video stats
Date
Views
Likes
Dislikes

Mar 25, 2023

Sat

17808771

+ 3.06K

1012781

+ 90

N/A

Mar 24, 2023

Fri

17805710

+ 2.55K

1012691

+ 62

N/A

Mar 23, 2023

Thu

17803155

+ 2.60K

1012629

+ 54

N/A

Mar 22, 2023

Wed

17800554

+ 2.65K

1012575

+ 72

N/A

Mar 21, 2023

Tue

17797899

+ 2.67K

1012503

+ 55

N/A

Mar 20, 2023

Mon

17795229

+ 2.94K

1012448

+ 104

N/A

Mar 19, 2023

Sun

17792287

+ 3.07K

1012344

+ 76

N/A

Mar 18, 2023

Sat

17789209

+ 2.86K

1012268

+ 76

N/A

Mar 17, 2023

Fri

17786343

+ 3.07K

1012192

+ 80

N/A

Mar 16, 2023

Thu

17783272

+ 3.06K

1012112

+ 87

N/A

Mar 15, 2023

Wed

17780209

+ 2.80K

1012025

+ 76

N/A

Mar 14, 2023

Tue

17777408

+ 2.52K

1011949

+ 64

N/A

Mar 13, 2023

Mon

17774884

+ 2.59K

1011885

+ 55

N/A

Mar 12, 2023

Sun

17772294

+ 3.05K

1011830

+ 59

N/A

Mar 11, 2023

Sat

17769238

+ 2.57K

1011771

+ 33

N/A

Mar 10, 2023

Fri

17766661

+ 2.4K

1011738

+ 48

N/A

Mar 9, 2023

Thu

17764261

+ 2.34K

1011690

+ 26

N/A

Mar 8, 2023

Wed

17761918

+ 2.51K

1011664

+ 48

N/A

Mar 7, 2023

Tue

17759403

+ 2.98K

1011616

+ 80

N/A

Mar 6, 2023

Mon

17756417

+ 2.94K

1011536

+ 54

N/A

Mar 5, 2023

Sun

17753477

+ 3.85K

1011482

+ 127

N/A

Mar 4, 2023

Sat

17749627

+ 3.04K

1011355

+ 61

N/A

Mar 3, 2023

Fri

17746586

+ 2.75K

1011294

+ 91

N/A

Mar 2, 2023

Thu

17743833

+ 2.88K

1011203

+ 58

N/A

Mar 1, 2023

Wed

17740944

+ 2.64K

1011145

+ 69

N/A

Feb 28, 2023

Tue

17738295

+ 2.80K

1011076

+ 60

N/A

Feb 27, 2023

Mon

17735487

+ 2.87K

1011016

+ 86

N/A

Feb 26, 2023

Sun

17732613

+ 3.49K

1010930

+ 86

N/A

Feb 25, 2023

Sat

17729122

+ 3.44K

1010844

+ 81

N/A

Feb 24, 2023

Fri

17725676

---

1010763

---

---
Embed
To embed this live counts widget on your own webpage? Simply copy and paste following code to your page and enjoy it wherever you want!
Customize Embed
About BIG LIFE - FUKRA INSAAN Ft. Drrvn & Parth ( OFFICIAL MUSIC VIDEO ) !! MY FIRST SONG

Big life is the first ever single from Abhishek malhan aka fukra insaan. Filled with hard hitting bars and phrases . It's a proper Delhi vibe song . I hope you guys enjoy it as much as we did making it. #FukraInsaan #BigLife #FirstSong SPECIAL THANKS TO - MY FAMILY, SUBSCRIBERS & TEAM. Audio partner: Voilà! Digi Hear 'Big Life' on audio platforms: Gaana: https://bit.ly/3sym06U JioSaavn: https://bit.ly/3pZvaHJ Spotify: https://spoti.fi/3bDUZbi Hungama: https://bit.ly/3pYZvX1 Amazon: https://amzn.to/3aXiTiM Resso: https://m.resso.app/ZSJdovSab/ ♪ Song: Big Life ♪ Performed by: Fukra Insaan ft. Drrvn & Parth ♪ Lyrics: Fukra Insaan ,Parth, Drrvn , ♪ Music Produced by Drrvn ♪ Additional production : Fukra Insaan ♪ Video Director: Harshdeep ♪ DOP: Rushabh Modi ♪ Audio Mixed by Saurya ♪ Audio Mastered by Saurya ♪ Additional Mixing by Rachit Sood ♪ Recorded at: Raw Ice Studio ♪ Edited By: Harshdeep ♪ Location : Luthra Farms ♪ Makeup : Ikrar Salmani ♪ PRODUCED BY - FUKRA INSAAN Follow me on Instagram for updates ➞ https://instagram.com/fukra_insaan?igshid=jytojomgh8j4 My second youtube channel ➞ https://youtube.com/channel/UCi5kSELjaJWmnBKPXkTcxsA My twitter ➞ https://twitter.com/AbhishekMalhan4?s=09
About YouTube Live Subscriber Count

Looking to track YouTube video live view counts in real-time? SocialCounts.org is the perfect destination for all your video tracking needs! Our platform utilizes YouTube's original API and advanced technology to provide nearly accurate estimations of live view counts for any YouTube video.
But that's not all! We also offer a unique comparison feature where you can compare the live view counts of any video with any channel, video, or profile. This makes it easy to compare and analyze the performance of different YouTube videos and channels.
At SocialCounts.org, we're committed to providing you with accurate and up-to-date data analysis for all your video tracking needs. Whether you're a content creator or simply a YouTube enthusiast, our platform is the perfect tool for monitoring the popularity and growth of your favorite videos.
So, if you're looking for a reliable source to track live view counts on YouTube, look no further than SocialCounts.org. Trust us to keep you in the know with real-time data analysis and comparison features.